Designer Cléon Daniel made a name for himself a while ago when images of his unorthodox banana-shaped pool table appeared online. And as a follow-up to that creation, he's just finished a new table that puts another unique twist on billiards inspired by Homer Simpson's favourite food.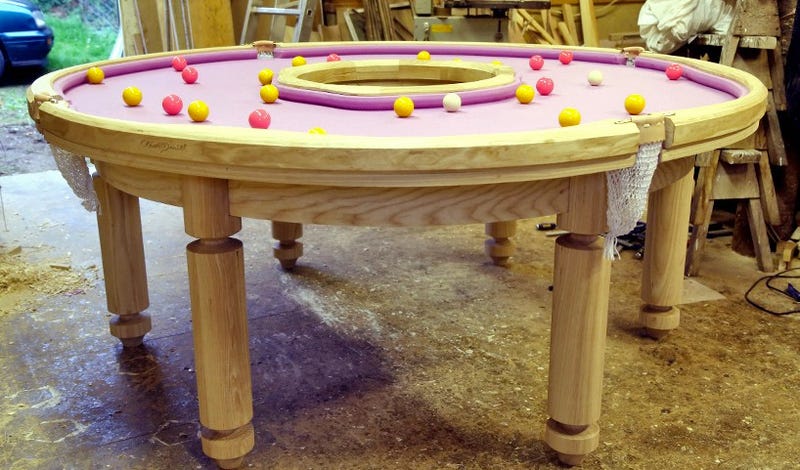 Cléon's doughnut-shaped pool table, made completely by hand, introduces some new challenges to the game of billiards. The hole in the middle is actually large enough to accommodate players, providing a unique angle for a tricky shot, or just making the game really difficult for whoever draws the short straw.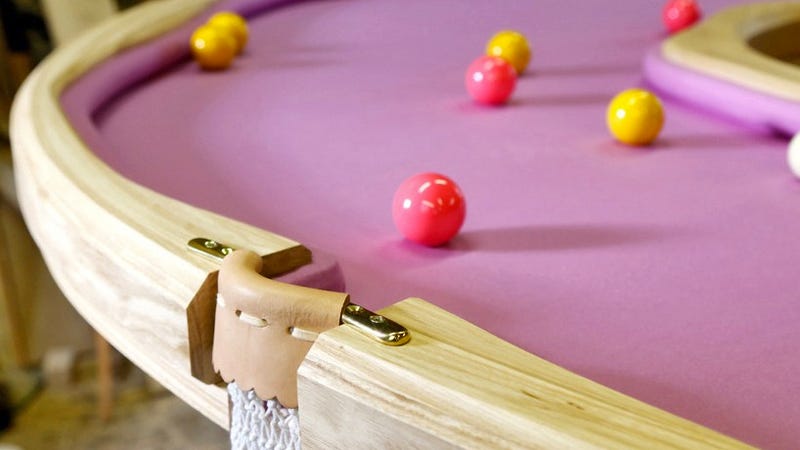 The table's bumpers are also designed to mimic the imperfect wavy edge of frosting on the real thing, and will result in unpredictable ricochets and trajectories as the sprinkle-coloured pool balls bounce off of it.
It certainly sounds challenging, but does it sound like fun? Cléon's original banana-shaped pool table ended up selling on Firebox for £6,000, so there's a good chance you'll be able to buy this one too eventually. Until that time you'll be able to check out in person at The Garden of Earthly Delights exhibition that's part of London's Frieze Art Fair. [Cléon Daniel via designboom]
---
This article originally appeared on Toyland, Gizmodo's toys and collectibles blog