By now there are countless flash cards designed to sit perfectly inside the MacBook Air's SD card slot and boost the laptop's storage as an extra onboard drive. But the TarDisk Pear is the first to actually merge with a MacBook's SSD, creating a single hybrid drive for easier file management.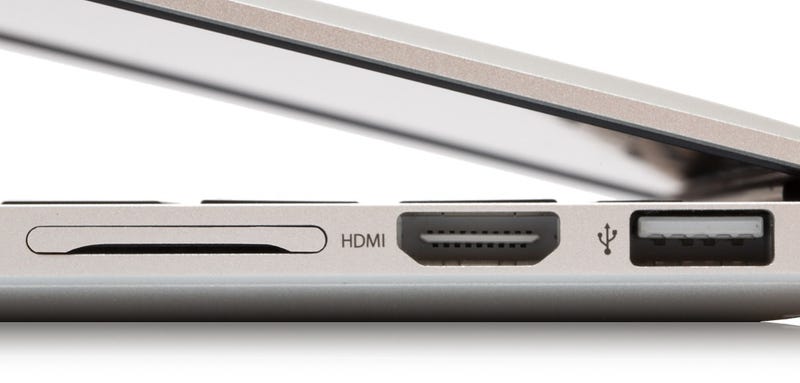 Made with a brushed aluminium housing so that it blends into the rest of a MacBook Pro or MacBook Air when inserted, the TarDisk Pear includes a built-in automatic installer that essentially turns the flash card and the laptop's native SSD into a single Fusion Drive, using Apple's own terminology for the clever hardware trick.

With the TarDisk Pear installed instead you don't have to manage a pair of drives on your laptop and decide how to distribute your videos, photos, music, or important work files among them. Instead, your MacBook just thinks its SSD suddenly has way more capacity at its disposal.
To ensure there's minimal loss in performance, the software ensures the MacBook's SSD is always the preferred place to store files, assuming there's still space left. But when the extra capacity of the TarDisk Pear is required, the software will try to only keep less frequently used files on the flash card. The system's read/write buffer is also maintained on the SSD, again, to help maximise the performance of the hybrid drive.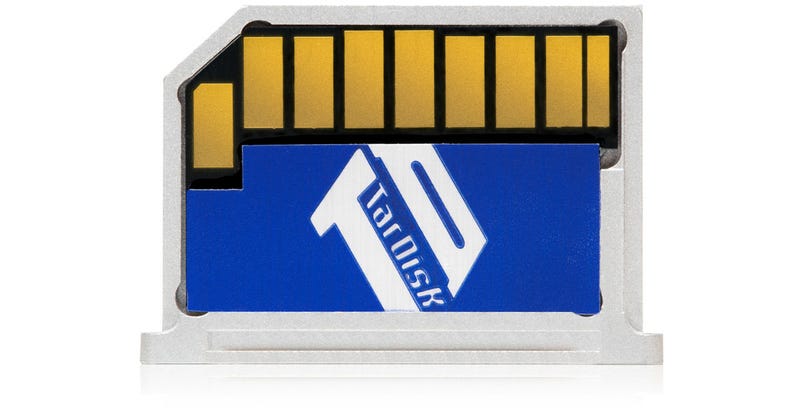 According to TarDisk's own benchmark tests, MacBooks actually show the same, or slight improvements to disk performance with the TarDisk Pear installed. So while the actual hardware in the flash card might not perform as well as the SSD drives Apple uses do, the extra storage your laptop is gaining still ends up being an overall boost to your system.
There are a few important caveats to note, though. For starters, when using an SD card as an extra storage drive for your MacBook that's just full of random files, you're free to remove it whenever you want. But when that SD card is permanently tied to your MacBook's SSD, and might hold crucial system files, you're not going to want to pop it out. Once installed, you should probably consider your MacBook's SD card slot off limits, and get yourself an external USB card reader as an alternative.
It's also not a cheap upgrade. The 128GB version of the TarDisk Pear will sell for £97 ($149) when available next Tuesday, while the larger 256GB model comes in at £261 ($400). [TarDisk]