Renegade developer and lover of beer Andrew Simpson has built an app called Aurous that is basically Popcorn Time for music.
The spartan desktop app operates on the BitTorrent network and ostensibly grants you free access to millions of songs. That said, Aurous is still in alpha, and you're not going find everything on there. A quick search for Daft Punk revealed only 19 results, a few of which were covers. The interface is nice and Spotify-inspired, though features seem sparse so far.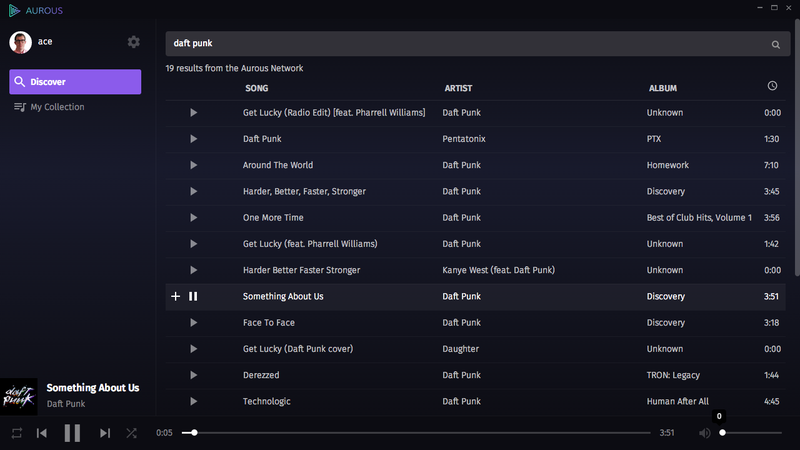 You can download Aurous for Windows, OS X, or Linux. Be advised, however, that the OS X version will require you to download this Java development kit. Anybody who might want to run the risk of being interested in the app will want to be quick: music companies are raring up to sue Aurous for what they call 'copyright theft on a massive scale'.  [Torrent Freak]
---
This article originally appeared on 20khz, a Gizmodo blog that always turns it up to 11.