The Walking Dead has a whole host of walker-killing badasses — Carol, Michonne, Morgan, Daryl, and so on — but none more so than Rick Grimes. There's been action figures based on the show and the comics before, but Threezero has finally revealed a new figure in their 1/6 scale Walking Dead line: and it's finally Rick's turn!
ThreeZero's have done a few figures with the Walking Dead licence, but it's cool to finally get the show's main protagonist. The toy depicts Rick as he appeared in the show's fourth and fifth season, all haggard and beardy as his group of survivors made a tough trek that ultimately lead them to their current haven in the town of Alexandria.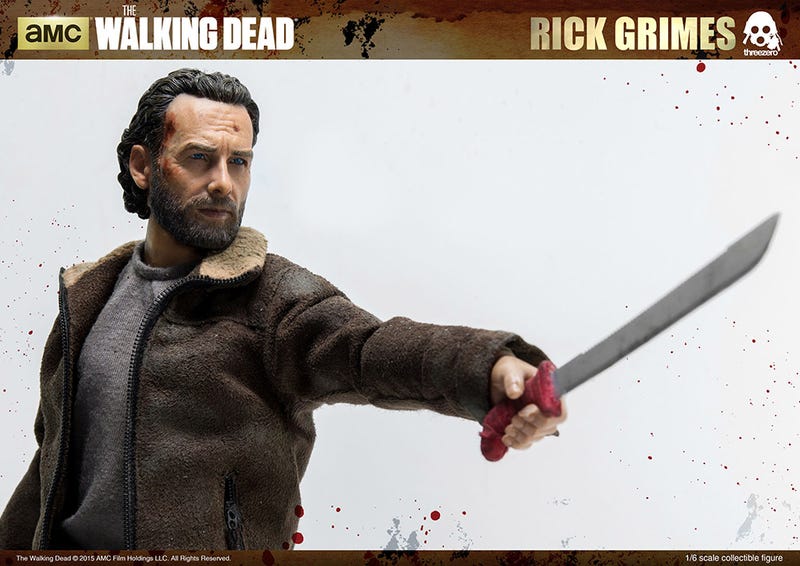 Threezero's 12-inch tall figure comes sparsely accessorised: just Rick's Colt revolver, a rifle, his machete and a handful of extra hands to grip them all with (but that's kind of all you need, really). He makes up for it by being a pretty great likeness of Andrew Lincoln... before he shaved all that facial hair off for the current season that is.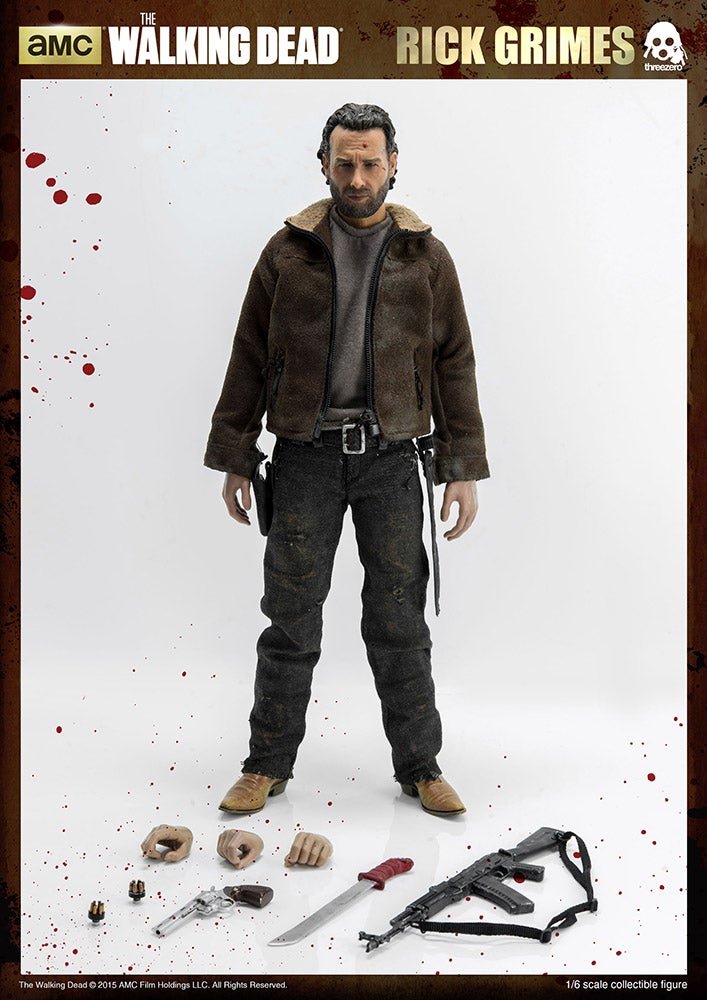 Rick will set you back $160 (£105) to order from Threezero's website, when he goes up for preorder on October 30th at 9:00 Hong Kong Time (that's 01:00 GMT), ahead of a release window sometime next year.
---
This article originally appeared on Toyland, Gizmodo's toys and collectibles blog