At the Tokyo Motor Show this week, Toyota revealed a miniature version of the first talking robot in space. It can hitch a ride in your car with you, keeping you company while driving — and maybe keeping you safe, too.
Meet Kirobo Mini. He's not even ten centimetres tall. He'll talk and gesture and respond to your emotions, which has become a common trait in Japanese robots, like Pepper, who we've reported at length. And Toyota's hoping that Kirobo Mini will keep you safe, perhaps by keeping you from daydreaming and driving off the side of the road. It'll say stuff like "Oops!" if you slam on the brakes, or start talking if it senses a dip in the conversation.
"You'll try to drive more safely, as if you were with a friend or family member," Fuminori Kataoka, Kirobo Mini's project manager, told Tech in Asia. "We're focused on raising the awareness of the driver, rather than direct safety functionality."
Basically, from Pepper to Sony's robotic companion dog Aibo, many of Japan's robots aim to build relationships with humans. Kirobo Mini seems no different.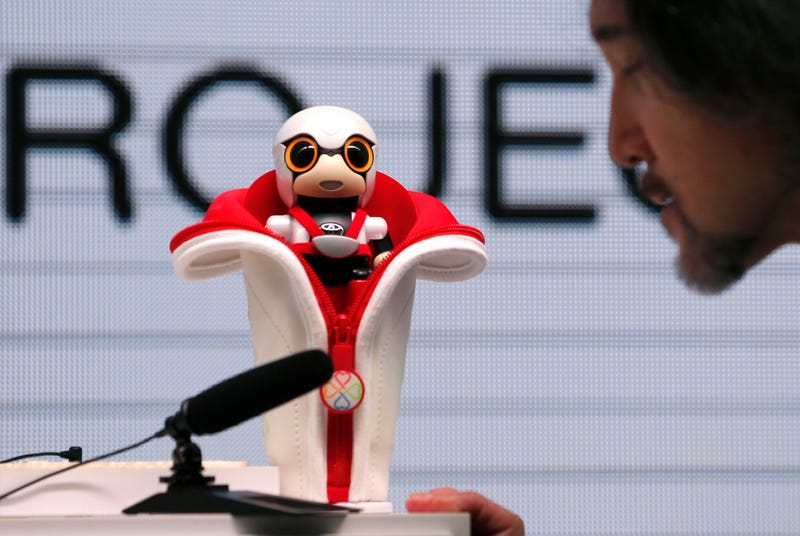 Sound like the 'bot might be kind of annoying? Maybe. But it's far from any point of commercialisation. It's a concept design at this point, and is only programmed to speak Japanese. But down the road, Kirobo Mini could interact with apps and have greater functionality with smart cars, in addition to basic features like GPS navigation.
On its website, Toyota says that the minuscule machine could be integrated into its vehicles to gather hours of driving data that suggest places for you to visit based on your mood and driving history, music to listen to, and other features that use big data.
We previously covered Tomotaka Takahashi, the famous Japanese robot maker who's broken Guinness records with his cute, approachable robots—like when he partnered with Toyota to send Kirobo to the International Space Station. Kirobo was a humanoid robot that had the first conversation in space with a human. He designed Kirobo, and his little brother, too.
These innovations might seem silly or impractical, but some of Asia's biggest tech giants are banking on personal robots taking off in the near future. Kirobo Mini is the most recent 'bot of likely many more to come.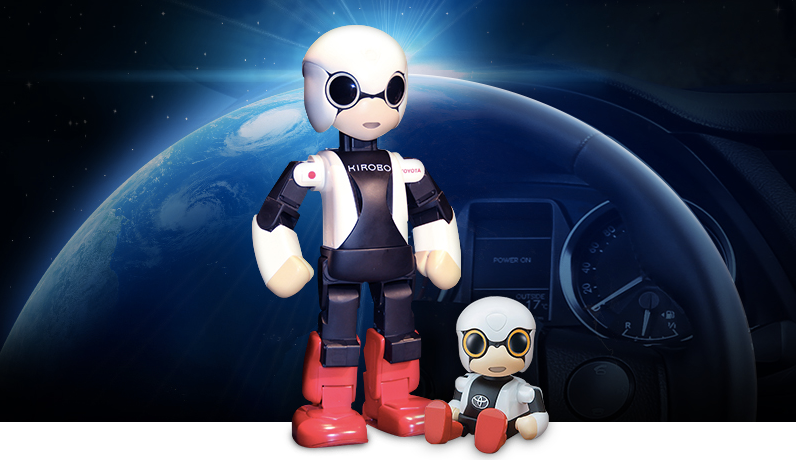 [Toyota via Tech in Asia]
Top images: AP Photo/Shuji Kajiyama, Bottom image: Toyota