Fourteen years after first appearing in Halo: Combat Evolved on the original Xbox, the Needler still remains a popular choice of weaponry among the game's fans. And as dangerous as it is to Master Chiefs and Covenant forces, NECA Toy's new animated Needler replica poses an even greater threat to fans' finances.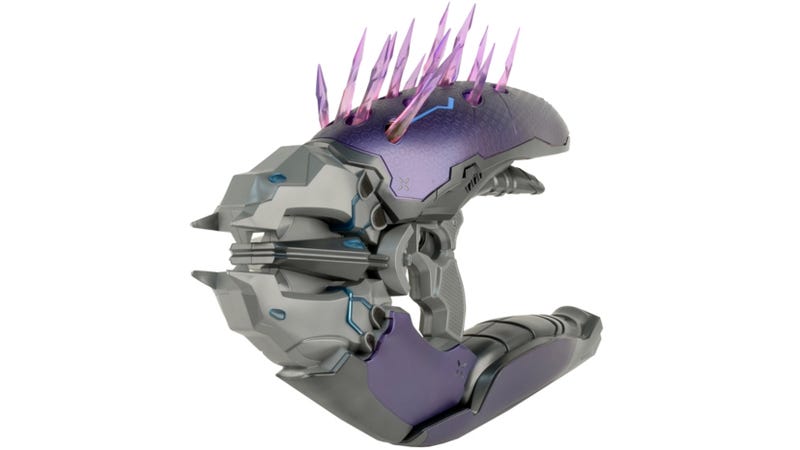 The not-exactly-kid-friendly crystal shards sticking out of the top of the Needler — arguably its most recognisable feature — actually retract on this replica every time you pull the trigger, while a reload button causes them to all quickly extend again. However, those crystals don't power this blaster, you'll instead need a set of four C-sized batteries to keep its lights, sound effects, and animations running. Cosmic.
NECA Toys worked with Microsoft and 343 Studios (formerly Bungie) to design its new replica using the same 3D models that were created for the countless iterations of the Halo video game. That means that this is as screen-accurate a Needler replica as you can buy right now.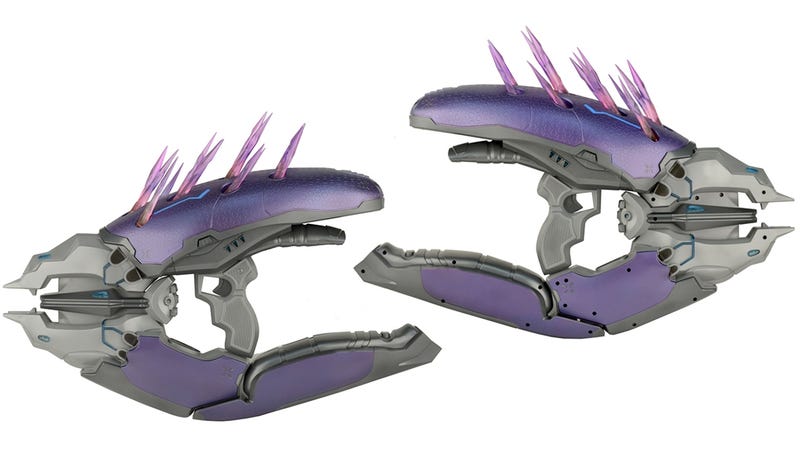 As a toy, $300 (that's around £195) is a bit steep and sadly it can only be shipped to US right now. BOOMco's take on the blaster might be a more affordable option if you're looking for something for your kids to run around with. But as a collectible, or as cosplay accessory, NECA Toy's limited edition replica should satisfy die-hard Halo fans. [NECA Toys via Damn Geeky]
---
This article originally appeared on Toyland, Gizmodo's toys and collectibles blog