The data centres that run the internet are kept pretty quiet, and for good reason: forget cyberattacks, a few well-placed hatchet swings could kill Snapchat worldwide. But photographer Peter Garritano recently gained access to some of the exchanges and colocation centres that underpin the internet, and brought back these photos.
The New York facilities he visited aren't the giant data centres that power the likes of Google or Facebook; instead, they're the important internet infrastructure you've probably never heard of: peering exchanges that trade data between telecom companies' back-end networks, or the domain name servers that make sense of the internet.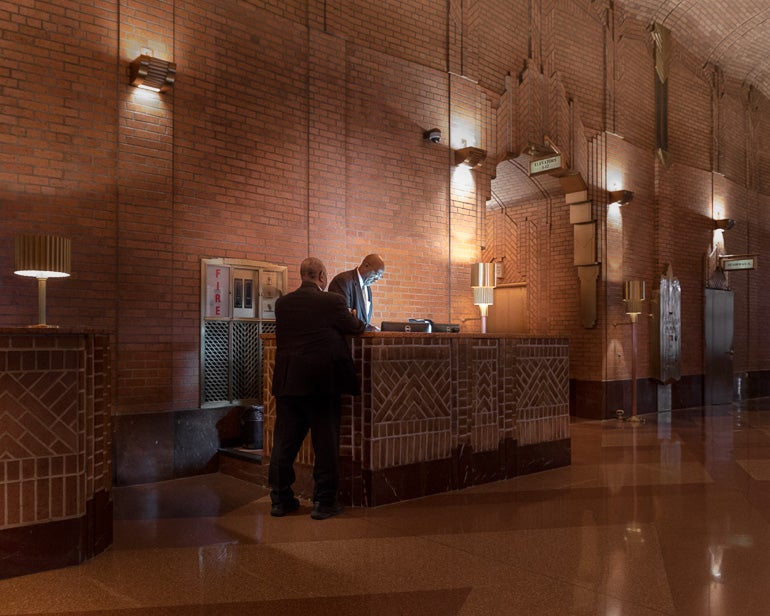 Security guards in the lobby of 60 Hudson st, originally built as Western Union's headquarters in 1930.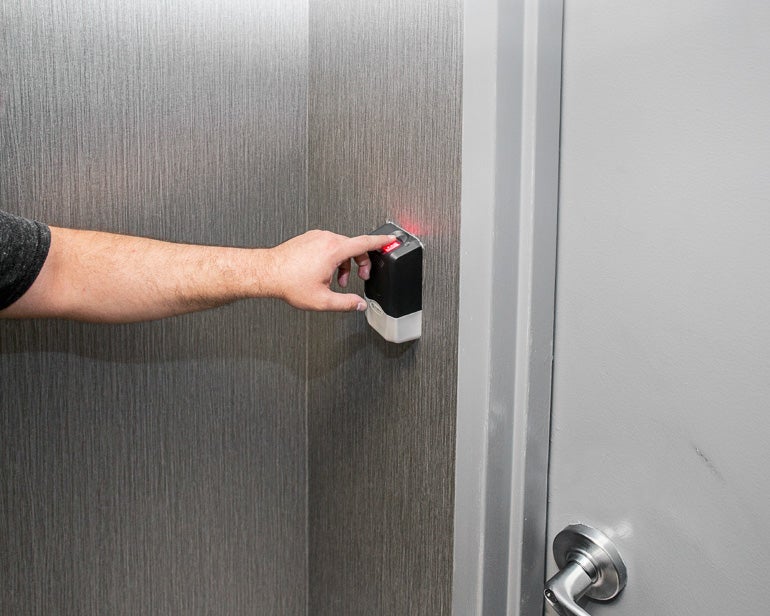 Biometric mantraps (double locking doors) are common security protections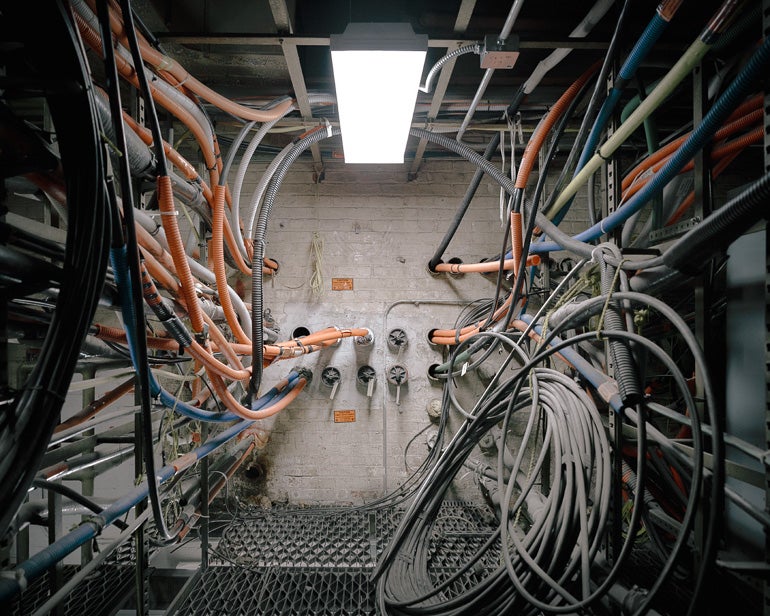 Fibre optic cables enter and exit carrier hotels through underground vaults. Some of these cables run local connections, others are on their way to eventually cross the Atlantic.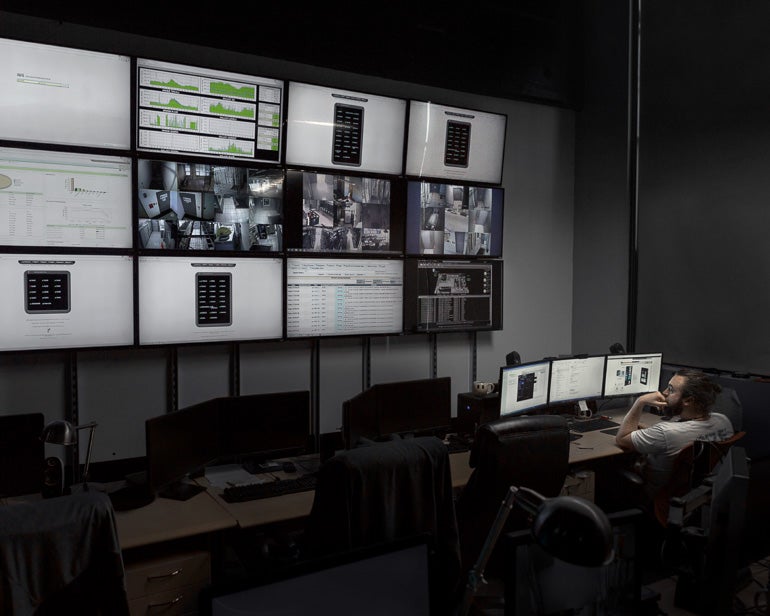 A network operations center (NOC) where a facility is monitored and controlled.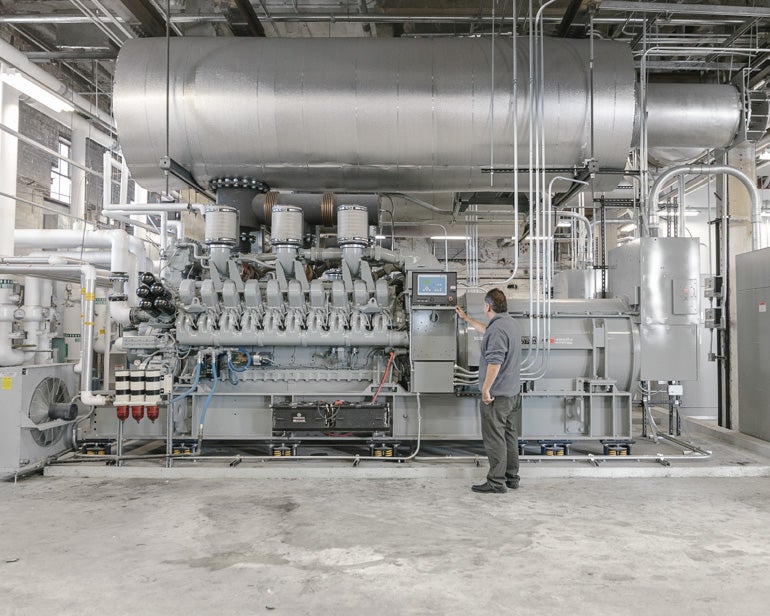 20-cylinder diesel engines kick on to keep systems running if primary utilities fail.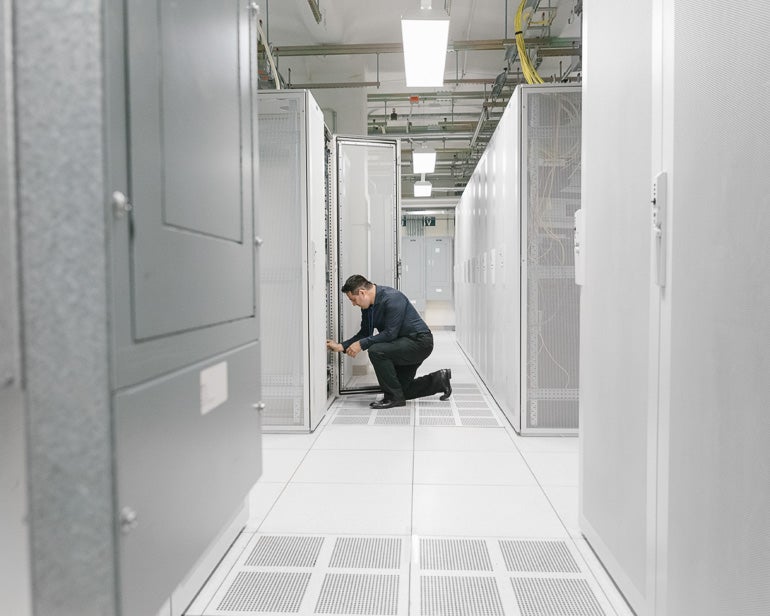 Techs are on-site 24/7 to diagnose and fix issues for clients without immediate access to their equipment
For the full series of images, Garritano's website is well worth a visit. [Peter Garritano]
Lead image: Servers racks inside a peering exchange at 85 10th Ave