Rolls-Royce Holdings has just released this cool factory photograph of their newest large turbofan aircraft engine, the Trent 7000. It's the seventh generation of their Trent family, and built exclusively for the upcoming Airbus airliner, the A330neo.
The Airbus A330neo, successor to the Airbus A330, will be a wide-body twin-engine jet airliner, and its Trent 7000 engines are expected to consume less fuel, and to be less noisy. You can admire the exposed 112-inch diameter 20-blade fan of the engine in the uncropped full image below: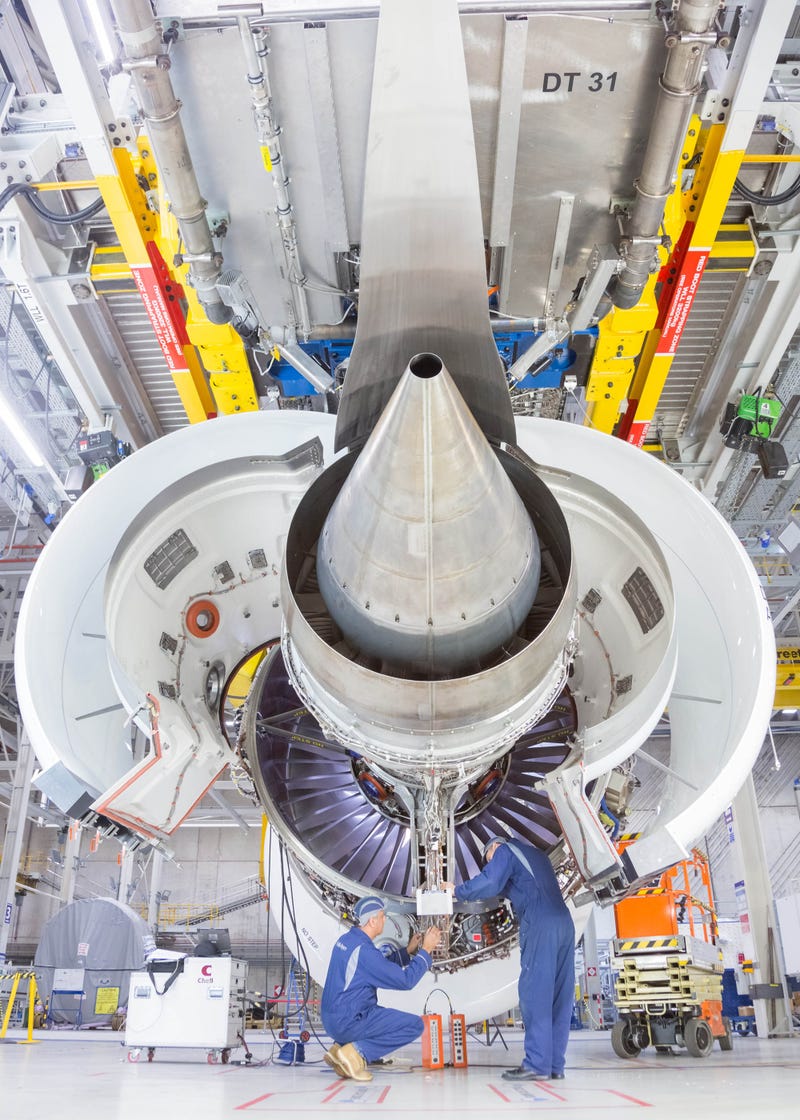 ---
Want more updates from Gizmodo UK? Make sure to check out our @GizmodoUK Twitter feed, and our Facebook page.