Cities can learn a lot from Copenhagen's multimodal ways. But how about this inspiring piece of infrastructure from the Danish capital: instead of simply adding a frilly statue to mark its harbour's entrance, this bridge incorporates housing and provides a stunning vista for tourists and residents alike.
Copenhagen Gate is designed by Steven Holl Architects, which won a competition to connect each side of the harbour. Two colourful spans, each orientated in a different direction, are cantilevered 60 metres above the water "like a handshake", the description says. The bridge is tall enough that cruise ships and other large boats can still sail beneath, and the towers themselves pack plenty of units for living and working into a small footprint.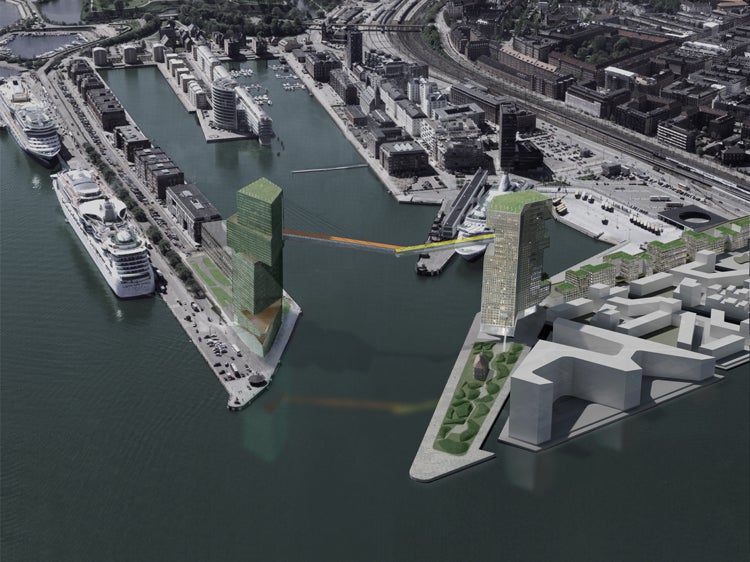 Besides providing this killer view, the space between the towers doubles as a pedestrian walkway, providing faster transit connections for the outer edge of the harbour. And yes, bikes will be allowed (this is Copenhagen, after all) but this isn't technically a bike bridge. You can put your bike in an lift, take it over the bridge, then use another lift to get down on the other side. Which might be faster than simply riding all the way back around? Or maybe not. Still, you've got options.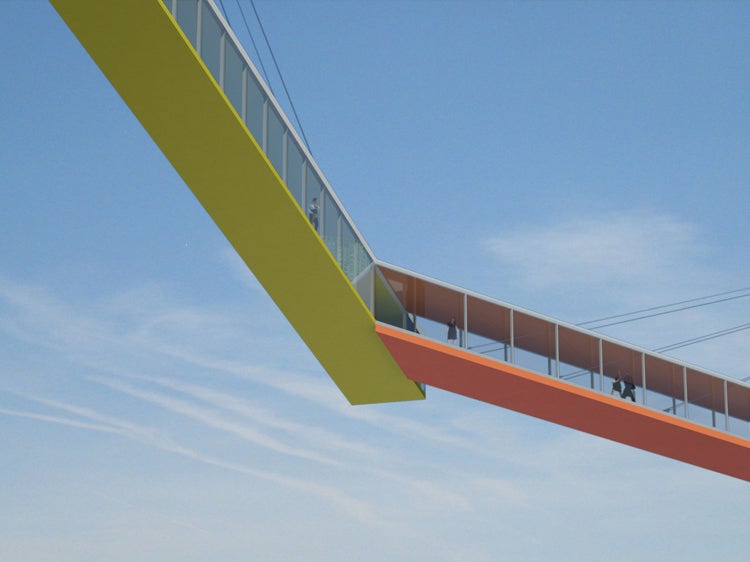 While Copenhagen Gate is a high-density feat of engineering wonderment, let's just meditate on the fact that it will be a spectacularly pretty gateway to the city. And it will be even prettier at night as the bright yellow and orange aluminium spans reflect on the water below like an arrow pointing out to sea.
I mean, look at this well-rendered beauty: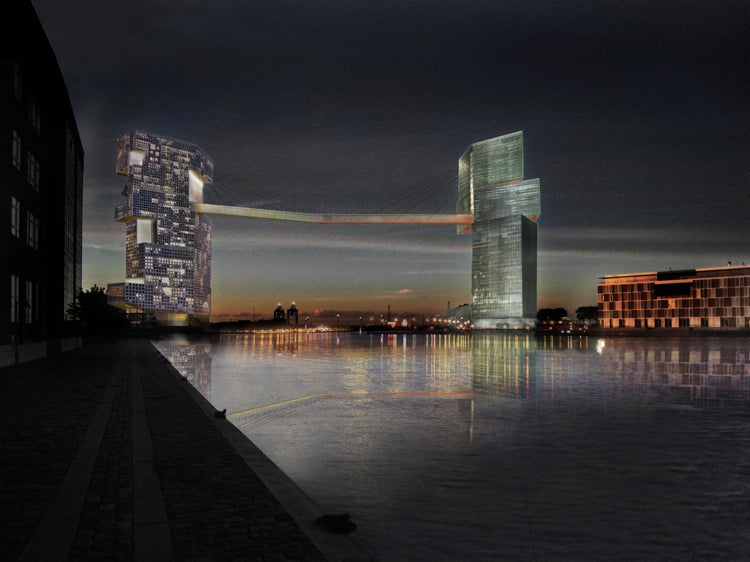 The Copenhagen Gate will begin construction next year.
Images via Steven Holl Architects
---
Want more updates from Gizmodo UK? Make sure to check out our @GizmodoUK Twitter feed, and our Facebook page.