A family from the northern Canadian territory of Nunavut is accusing high-end British clothing designer Kokon To Zai (nope, me either) of using a sacred inuit design without permission.
As reported by the CBC radio show As it Happens, the pattern on the sweater appears to be an exact copy of a top designed by the great-grandfather of Salome Awa, a producer with CBC North in Iqaluit.
Awa's relative was a shaman, known as Avva, who designed the jumper in the early 1920s as a form of spiritual protection. The pattern of the two hands on the chest and the tiny man at top centre represent safeguards against drowning.
Fashion house Kokon To Zai (KTZ) is selling its design for £690.00, designating it "Double Hands Faux Fur Patchwork".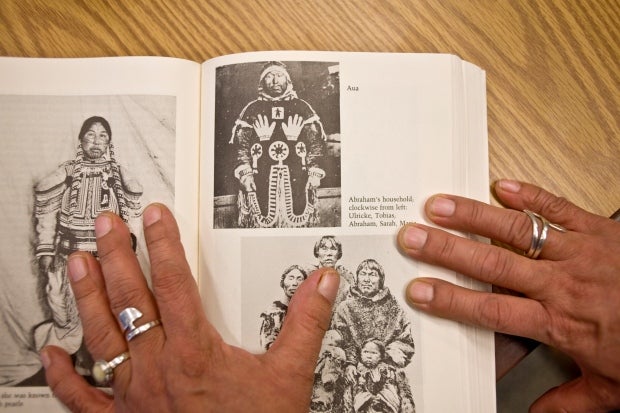 (Credit: Northern Voices/CBC)
Awa suspects that the designers at KTZ discovered the pattern in the Journals of Knud Rasmussen, a film that profiles a Danish explorer who met Awa's great-grandfather in the Canadian Arctic. Photos of the well-known shaman also appear in books and online.
She says the patterns were designed by Avva, and were solely intended for him.
"This is a stolen piece," Awa told As it Happens. "There is no way that this fashion designer could have thought of this exact duplicate by himself", adding, "these are sacred images that they are using. They are breaking the Inuit sacred laws of duplicating someone else's shaman clothing...and for profit of all things".
Awa says she tried to contact the designer, but hasn't heard back.
KTZ has used indigenous designs before, saying the practice "captures the beauty, truth and power behind indigenous things," and that their clothing serves as a tribute rather than cultural appropriation. [CBC]
Top image by Northern Voices/KTZ
---
Want more updates from Gizmodo UK? Make sure to check out our @GizmodoUK Twitter feed, and our Facebook page.