The United States Capitol Dome is currently under restoration; the scope of the project both interior work to the rotunda, and exterior work on the dome. This eye catching time lapse video, released in October, shows how scaffolding and drapery were added inside the rotunda after the installation, to protect the building flooring and historic art:

The cast iron dome is 150 years old and last underwent repair in 1960. By November 2014, rusting and several structural problems necessitated a new restoration project. The rotunda restoration began this summer.
Among the work that needs to be done: removing hazardous materials (such as stripping lead paint), repairing and restoring the ironwork, upgrading electrical and mechanical systems, installing new lighting, and repainting the dome to historically appropriate colours. The goal is to complete the restoration in time for the 2017 presidential inauguration.
Here is a few amazing photos of the restoration work: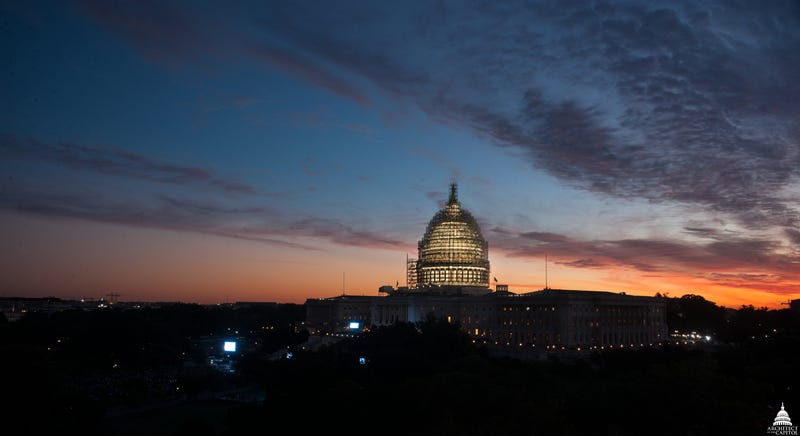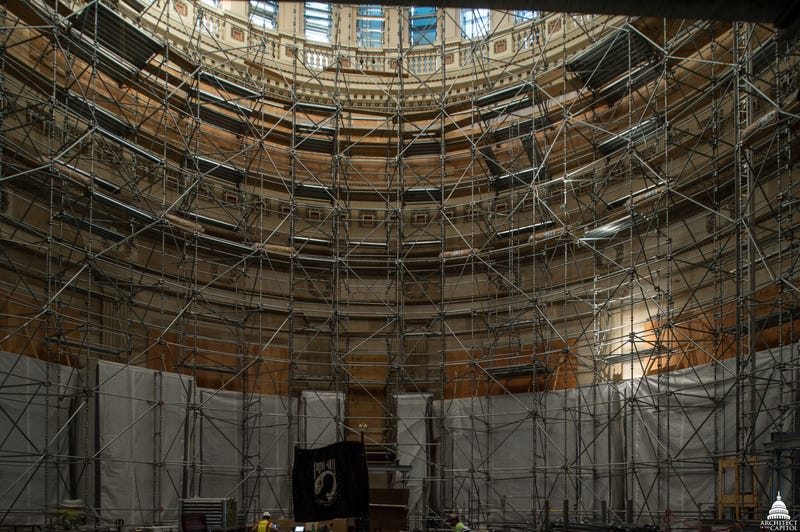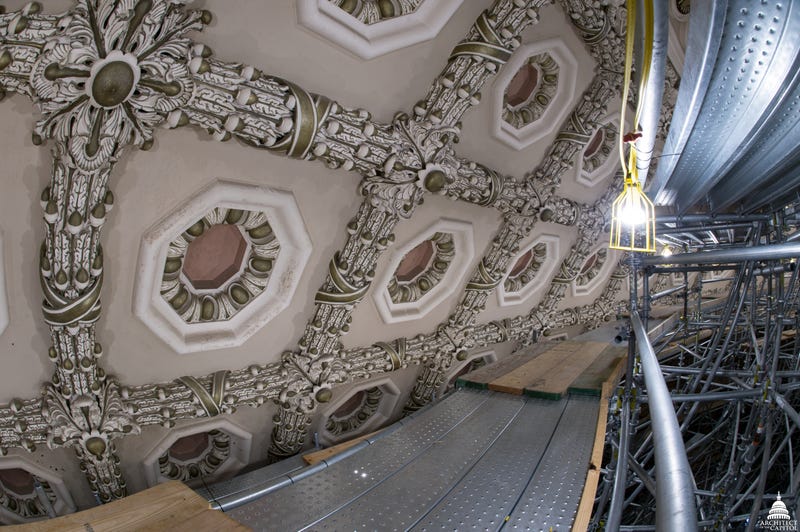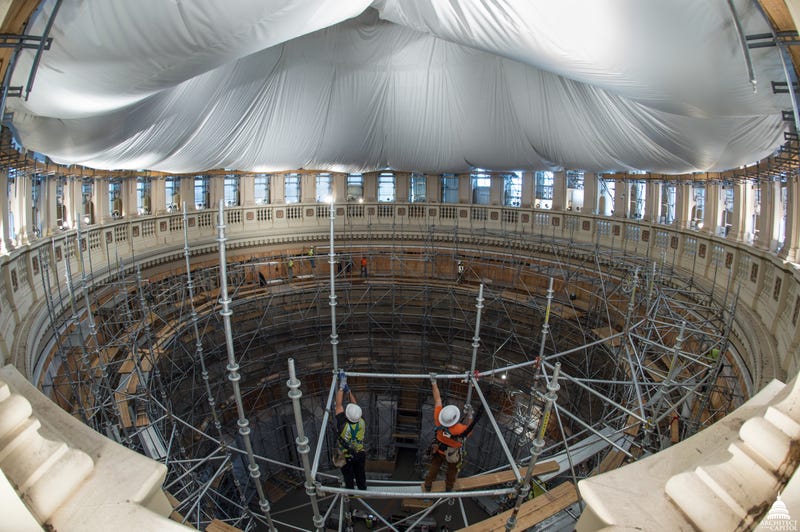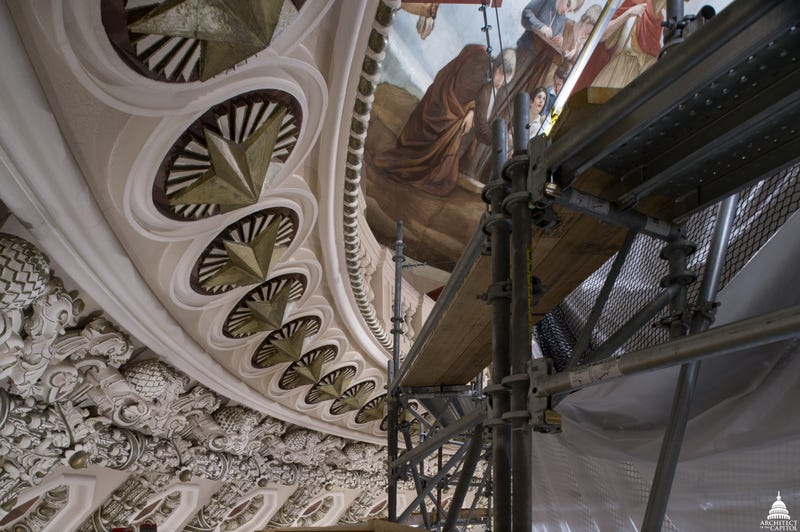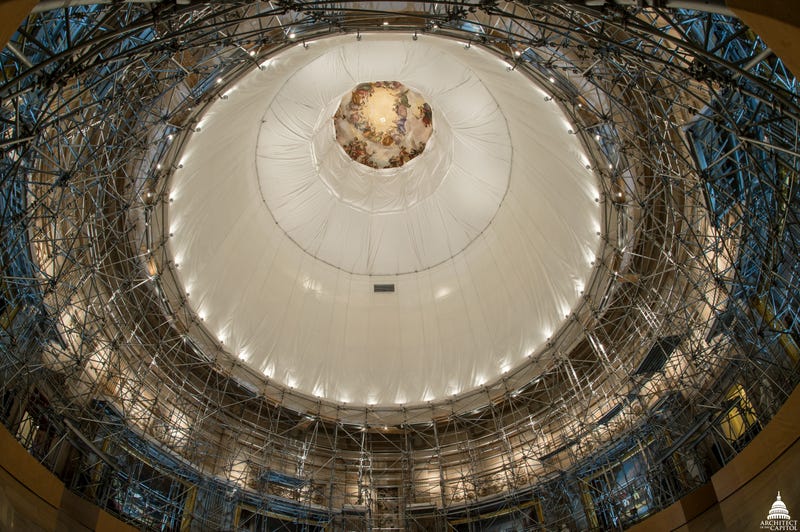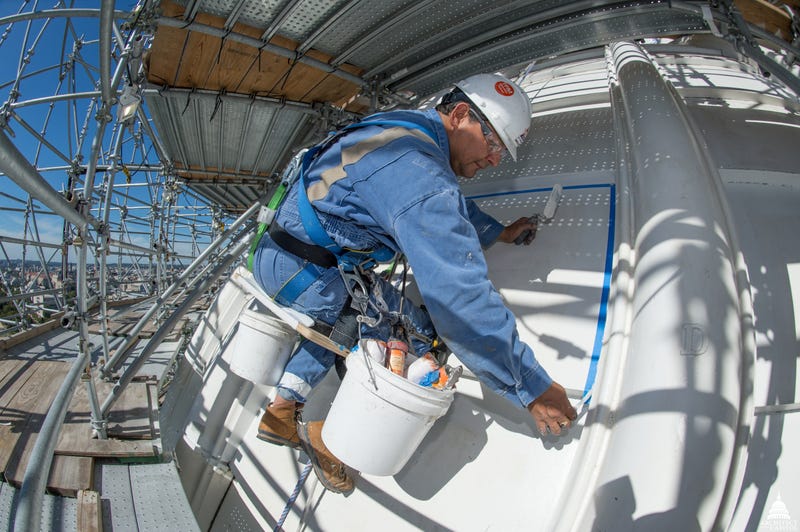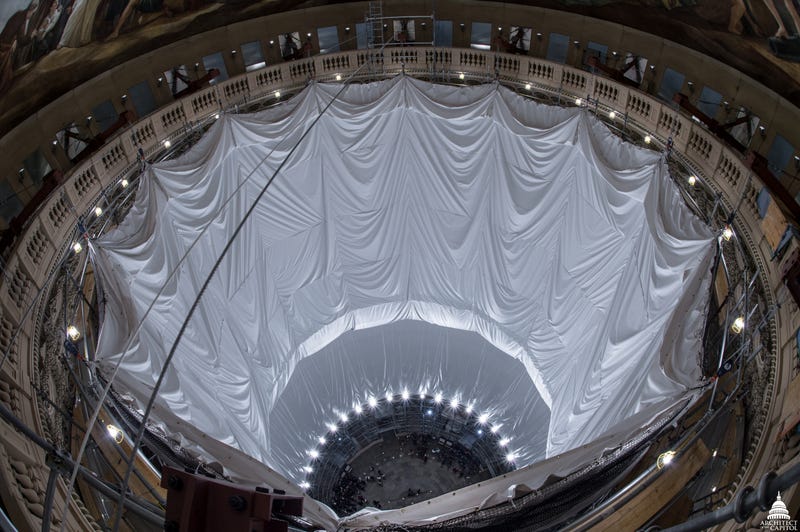 Photos: Architect of the Capitol