Fighting a fire in a towering skyscraper poses unique challenges for both the equipment and the firefighters. That's why the fire departments of large cities have dedicated high-rise units–but Dubai wants to do one better by equipping its firefighters with jetpacks.
The city is no stranger to high-flying exploits, but it's hoping this latest venture ends up being more than just a publicity stunt (or an obscene display of wealth). The Dubai Civil Defence has officially placed an order with the Martin Aircraft Company for 20 of its twin-engine jetpacks and two simulators for training purposes.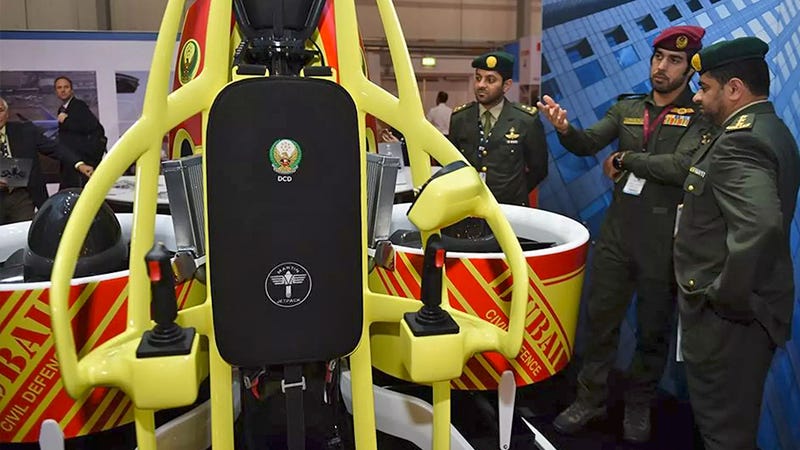 The Martin Jetpack is as close as we've come to developing a real-life version of what The Rocketeer strapped to his back. It's considerably larger than the jetpacks science fiction has promised us, and comes with a hefty $35,000 / £23,000 price tag. But it can also carry over 118kg, allowing it to lift a pilot and additional equipment to hard to reach parts of a skyscraper. In an emergency when every second counts, being able to quickly access the upper floors of a building is certainly an advantage.
Is a jetpack the real solution to the problems involved with battling high-rise fires and emergencies, though? That remains to be seen, as Dubai is one of the first cities to trial this unique approach. If anything, it reassures the city, and the businesses occupying all those skyscrapers, that the city's rescue services are dedicated to solving the problem, and hopefully help make the booming metropolis' skyline a little safer. [Martin Aircraft Company via Dubai Civil Defence via Gizmag]