Every year, the Caretta Plaza in Tokyo is adorned with an impressive light show to mark the end of another 365 days. This time, over 270,000 LEDs are being used to create an elaborate six-minute audiovisual light show that you can see in these images.
These pictures show the frankly amazing structure, with its so called 'Corridor of Light' and 'Pillars of Light', all picked out in dazzling bye LEDs. The light show is put on afresh every 20 minutes, and the set-up itself won't be disassembled until February 14th. If you're in Tokyo before then, you should check it out.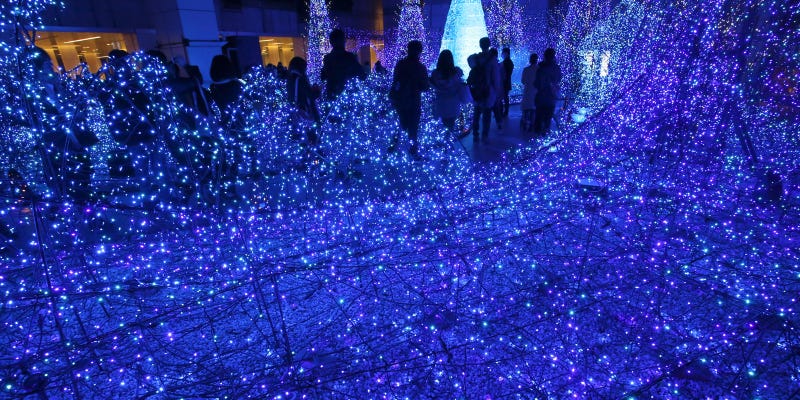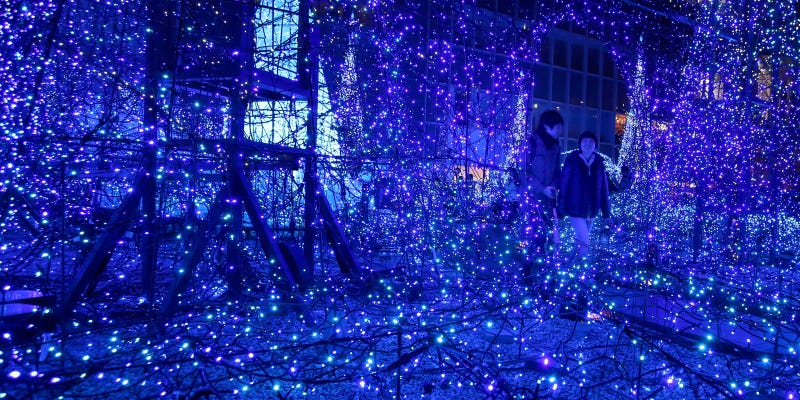 Images by AP
---
Want more updates from Gizmodo UK? Make sure to check out our @GizmodoUK Twitter feed, and our Facebook page.