The original Muppet Show has long since left the airwaves, but with this Muppets-themed cuckoo clock hanging on your wall you can relive the series with a sound and light show at the top of every hour.
The $200/£132 clock comes adorned with all of the series' most memorable characters like Kermit, Statler and Waldorf on a balcony above, and even the Swedish Chef. The show's iconic marquee serves as the clock's face, and every time the hour hand reaches twelve The Muppet Show theme song plays—until you manually disable that feature.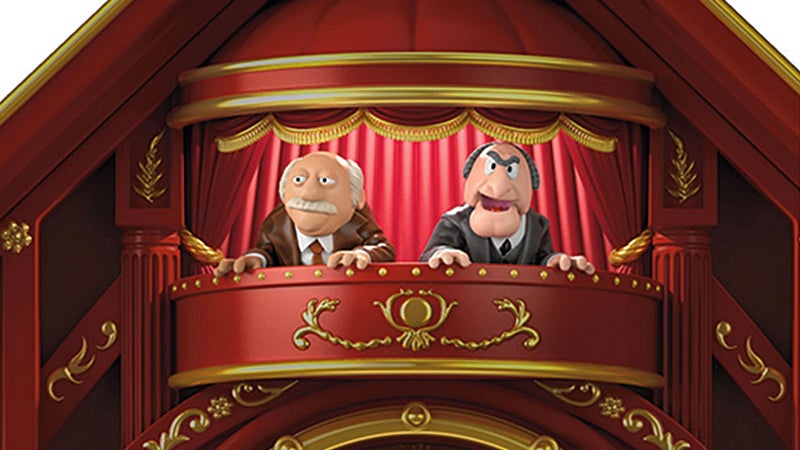 Despite the swinging pendulum beneath the clock bearing Kermit's likeness, this cuckoo-less cuckoo clock is actually powered by two D-sized batteries and a single AA. So you'll never need to worry about winding or resetting its weights, but you'll want to keep a few spare batteries on hand. [Hammacher Schlemmer]
---
Want more updates from Gizmodo UK? Make sure to check out our @GizmodoUK Twitter feed, and our Facebook page.