Looking for the perfect gift for the space lover in your life? That's easy, if you're willing to pick up cross-stitching like Redditor navidj did. His hand-stitched planets require nothing but coloured thread, black Aida cloth and patience.
They're the perfect hallway decorations for anyone who'd rather be out surfing Saturn's rings. I'm already wondering how complicated it would be to replicate that psychedelic Pluto image.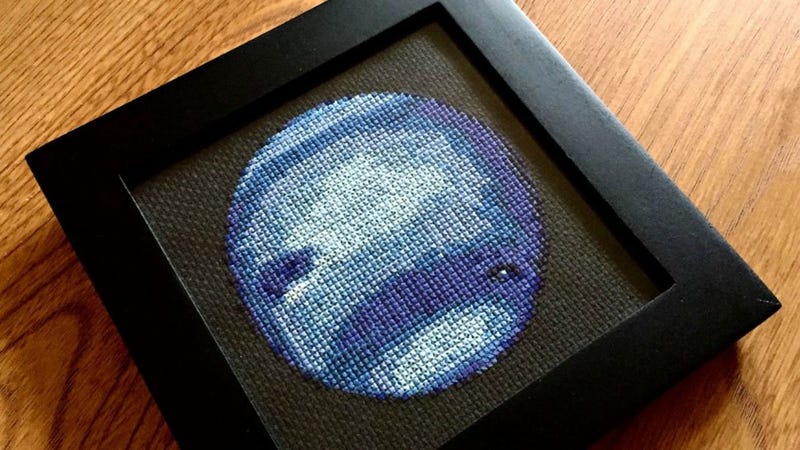 [Reddit via BoingBoing]
---
Want more updates from Gizmodo UK? Make sure to check out our @GizmodoUK Twitter feed, and our Facebook page.