What's that you say, Santa? You've enjoyed the last 12 months of Gizmodo so much that you want to treat its writers to a special gift or too? How kind!
At least, that's the fantasy playing out in our heads at least. If you still need more Christmas gift ideas, we've pulled together a few personal choices, the things we're hoping to receive this festive season. Hopefully by hearing what we want, you might be inspired to figure out some other gift ideas for your loved ones (or just something else you want for yourself). Or you could, you know, send us one in the post...
I'm a greedy git, so I'm afraid, just like the children of the internet's current "most-hated" mum, I'm going to need a whole pile of presents to satisfy my consumerist urges this year. I'll bother you with only my top two though, so if you're looking to get me something fancy this year, you could start with the ASUS ROG SWIFT PG278Q gaming monitor. While the PG348Q is the daddy of ASUS's current monitor range, it's not available yet, so the PG278Q will have to do. Not that it's a compromise by any major measure – a 1440p, 27-inch stunner, with a 144hz refresh rate and compatible with Nvidia's G-Sync super-smooth motion technology, looking at it while playing Fallout 4 will be just like looking out the window. Well, hopefully not too much like looking out the window, unless you happen to be living on a bombsite. In which case you should probably check your priorities before sitting down to play games this Christmas.
And secondly, I'm going for Dyson's cordless V6 Fluffy vacuum cleaner. I live in the top of a pokey old Victorian house, up in what was probably an attic before London's overcrowding began to mean that even a walk-in cupboard is worthy of £2k a month in rent. Which means I've got stairs in all sorts of odd places, which are a real pain to get to with a corded cleaner. The V6 Fluffy, with its lightweight wand-like form factor and removable heads for different surface types makes doing the vacuum cleaning fun, like pretending to be some sort of dust-busting Ghostbuster. And while its battery leaves a little to be desired (about 30 minutes per charge, or six on its most powerful suction setting), it still isn't that far behind a giant lumbering upright in terms of the dirt and grime it can pick up. It's a beauty. • Gerald Lynch
---
Pro-Ject Essential 2
Call me a raging hipster but top of Christmas wishlist is a new vinyl turntable. I have a shelf brimming with a couple of hundred inherited records and a few dozen of my own, and since I got a new Cambridge Audio One system recently, the £30 Bush jobby that I currently own is starting to look a bit out of place.
So I have my eyes set on the Pro-Ject Essential II turntable, which has been reviewed positively since it came spinning into the market in 2013. I've resisted the temptation to seek a cheaper USB turntable though, because their effectiveness is called into question, despite the potential to convert vinyl tracks to MP3.
Deck the halls and all that! • Jack Tomlin
---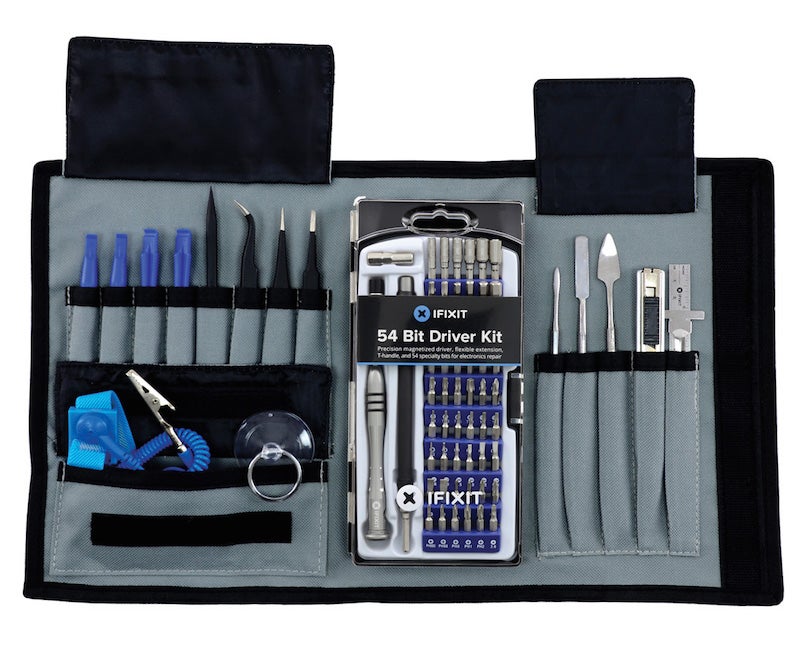 There is nothing more satisfying than cracking open the case to see the guts of your phone, laptop, or positronic brain. The problem is that every damn manufacturer has its own system for squashing together components by slathering them with glue, locking them down with weirdly-shaped screws, or just turning them into a jigsaw puzzle of plastic and gorilla glass. That's why this set of tools from iFixit is so special. It's full of items with names like "spudger" (a "handy tool for poking, prying, flipping, and opening"), all specially designed by geeks who have taken apart hundreds of devices, often using brute force. Every possible thing you could need, from scrapers to pokers, is in this 64-piece set, which comes in a handy roll-up organizer that fits easily in a backpack. Use it to investigate what's inside your devices, and then fix them. • Annalee Newitz
---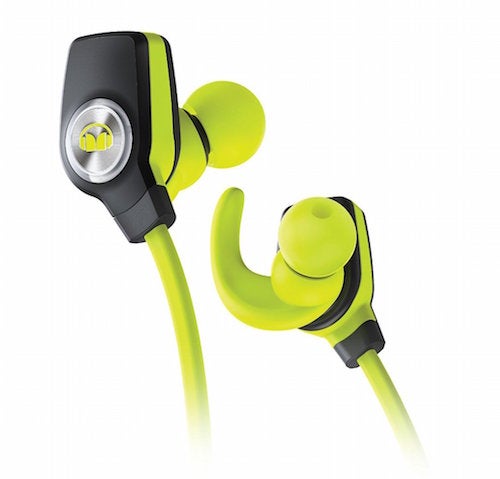 Music is a necessity for me when I work out, but I have yet to find a pair of headphones that can accommodate all sorts of different activities. Monster's iSport Superslim headphones are perfect in that they come with five different options for silicon ear tips sizes and three options for the ear hook, so they can be either as loose or tight as you want/need them to be. What's more, with the Bluetooth option, I won't have to worry about any clunky wire getting in the way (ever tried to do burpees wearing headphones?). With its 30-foot range, you can tuck your phone safely out of harm's way while you workout. Its inline controls allow for volume adjustments on the fly. The battery lasts for over five hours, so I'll be able to go about a week between charges (which is done via micro-USB rechargeable). These things are also water resistant, so I'll be able to sweat all over them and give them a good wash afterward. And lastly—and most importantly—they sound great. • George Dvorsky

---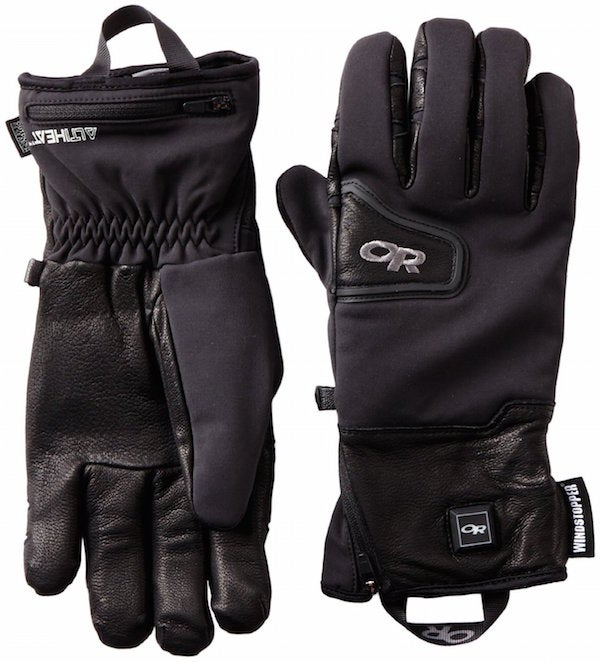 Outdoor Research has taken the decades-old heated glove concept, and applied enough modern technology and outdoor smarts to make it really work. A lithium-ion battery in each glove delivers heat throughout your entire hand, using a flexible element running down each finger. The amount of heat is customisable: eight hours of moderate warmth, or two hours of gentle inferno for cold snaps.They're painfully expensive for a pair of gloves, but the build quality and fit is fantastic, and the holy grail of dexterity and warmth is worth it. • Chris Mills

---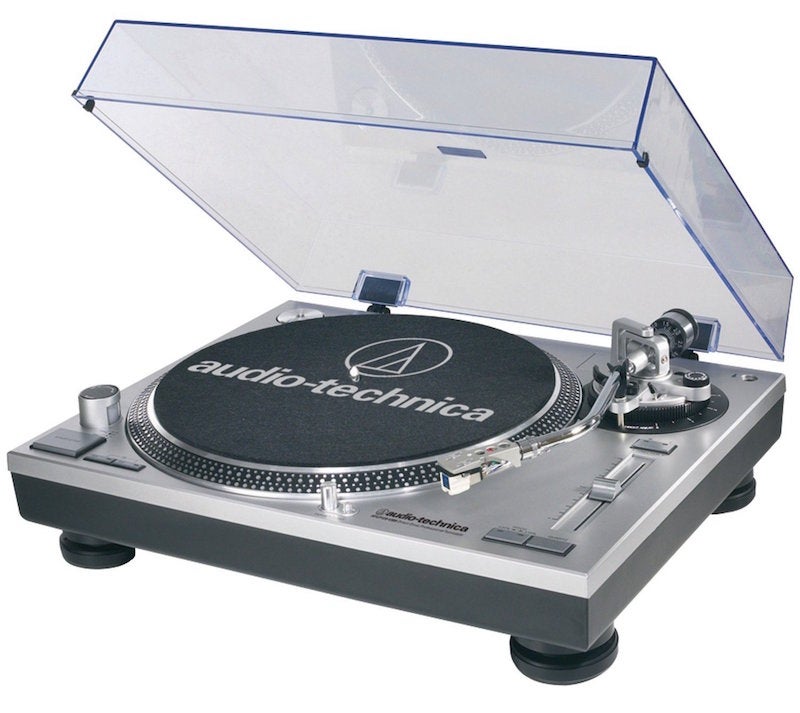 I was re-reading Mario's excellent "How to Get Started With Vinyl" piece the other day, and I decided I wanted to own music again—in a collector's sense. CDs didn't exactly feel right, so why not vinyl? I've never been much of a vinyl listener before, but I had a friend in uni that swore by it. I think it's more engaging with the music, actively flipping the record when hanging out with friends. And call me crazy, but I actually like all the pops, scrapes, and other analogue noise that goes with it. • Darren Orf

---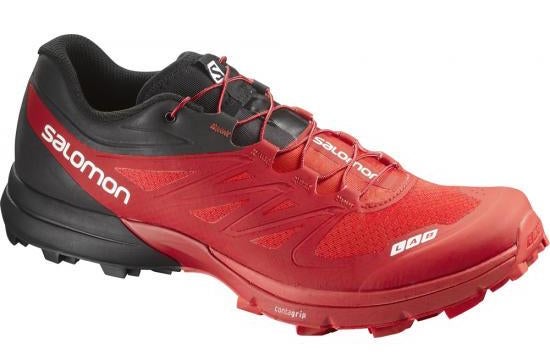 Most of my exercise comes from cycling, but in the past couple of months I've been running more. Not crazy distances—a few six-mile runs a week, the occasional half marathon, that kind of thing. Thing is, roads and riverside paths get kind of boring, and now I want to take things off-road. Unlike cycling, which requires a completely different bike, when it comes to running the only change I need to make is to my footwear. Salomon's S-Lab series are the favoured shoes of off-road ultramarathon runners the world over, so they'll probably do me just fine. You can order a pair at Salomon's online store for £145. • Jamie Condliffe
---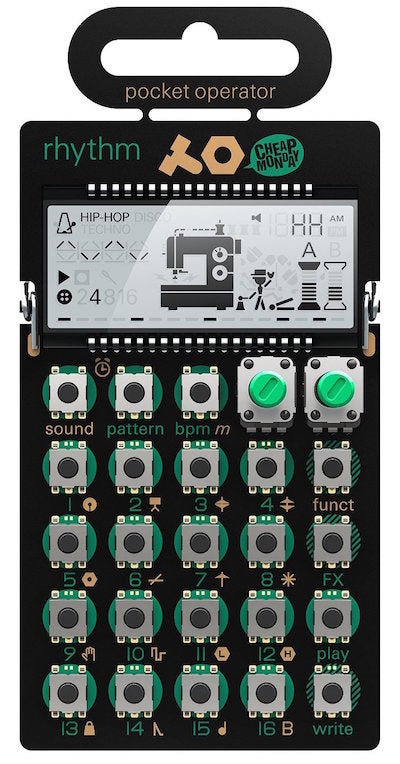 These crazy little gadgets are insane amounts of fun for the musically inclined. They are essentially miniature synthesizers that let you program sequences of sounds into delightful electro masterpieces. There are three different Pocket Operators—the PO-12 is for constructing beats, PO-14 is for bass lines, and PO-16 is for your melodies—but they each have a sequencer and its own set of sounds and effects to tweak. The great thing about these is that they really encourage experimentation. There is a learning curve for sure, but that's part of the fun! If you're getting started, I'd recommend the rhythm based PO-12. If you like it, you can buy the other ones and sync them together and go crazy! • Michael Hession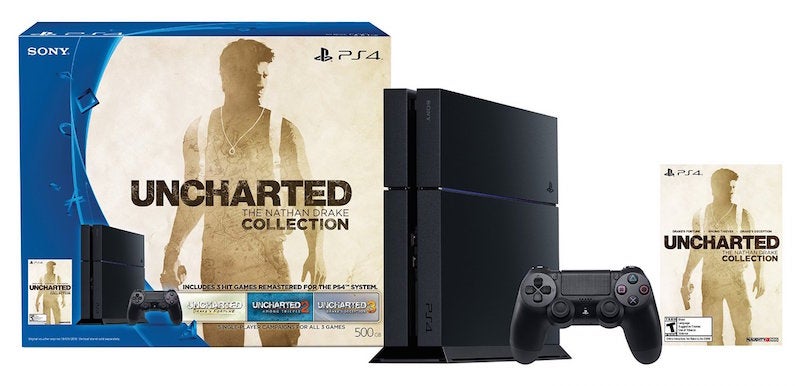 I am not a gamer, but once upon a time in another life before I discovered guitars, I really really really really liked video games. Now I am old, and I live in NYC in an apartment where I can't really play electric guitar, so I might as well play video games again. I don't really have a good reason for choosing the Playstation 4 over the Xbox One, except that it's what my friends have and I'm told the games are better. Also, I hear Uncharted is a fun series, so sure, this bundle looks like a good way to get started. • Mario Aguilar

---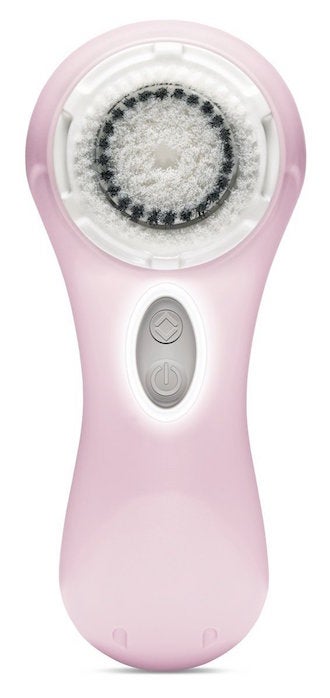 When I first heard about the Clarisonic, I had serious doubts. Who drops bank on a fancy brand-name electronic to clean her face instead of using a washcloth and, like, St. Ives? A duchess? Then I went home last Christmas and my mum had one. Guess what? My mum is a genius. Washing with the Clarisonic felt like I'd reached a new and lofty level of hygiene. As it sloughed my dead skin, it gave me a fleeting glimpse of purity. Renewal was truly possible. Life had another setting besides "filthy beyond measure." I don't know if the Clarisonic really makes any difference in terms of how my skin looks, but that doesn't matter. This is an A+++++++ tool to temporarily ward off internalised shame about the decrepitude of flesh. • Kate Knibbs

---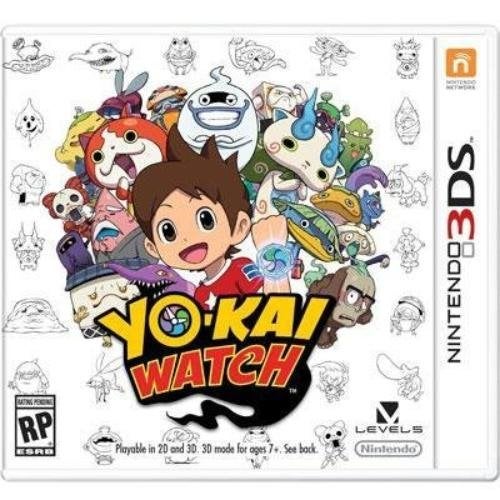 When I covered New York Comic Con this year, one thing was crystal clear: The yokai are coming. What's being described as "the next Pokémon," Yo-kai Watch follows a kid who uses a Ghostbusters-like watch to neutralize trouble-making ghosts—or yo-kai—in their town. I unapologetically embrace colourful, cartoon-y games aimed at people a third my age, especially considering its rave reviews that made it and its sequel fly off Japanese shelves. Even if you're a casual gamer, but if you love Japanese stuff, this game plops you right in the middle of a town in Japan, wacky ghosts based off Japanese myth galore. £31.99 • Bryan Lufkin
---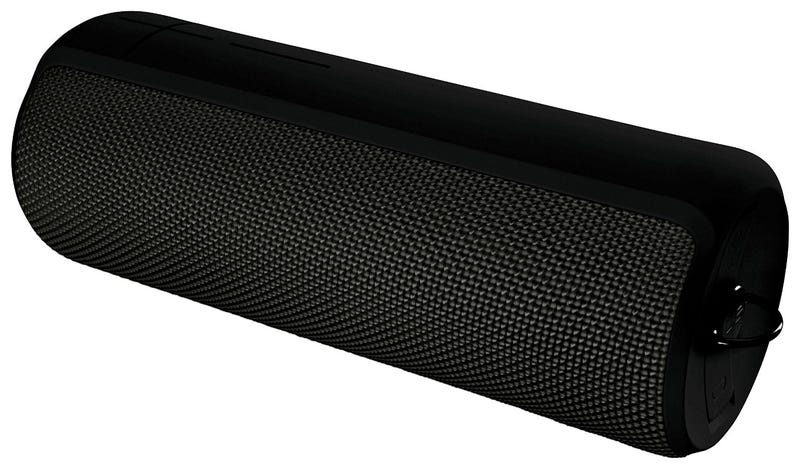 We've said it a million times, but the UE Boom is the best Bluetooth speaker out there. The rugged little cylinder of sound lets you take your music absolutely anywhere, even on a boat. You don't need to worry about dropping it in the water, either, since the second generation of this great gadget is completely waterproof. It's fun and useful, and if you get one, I'm sure you'll soon find it indispensable. • Adam Clark Estes

---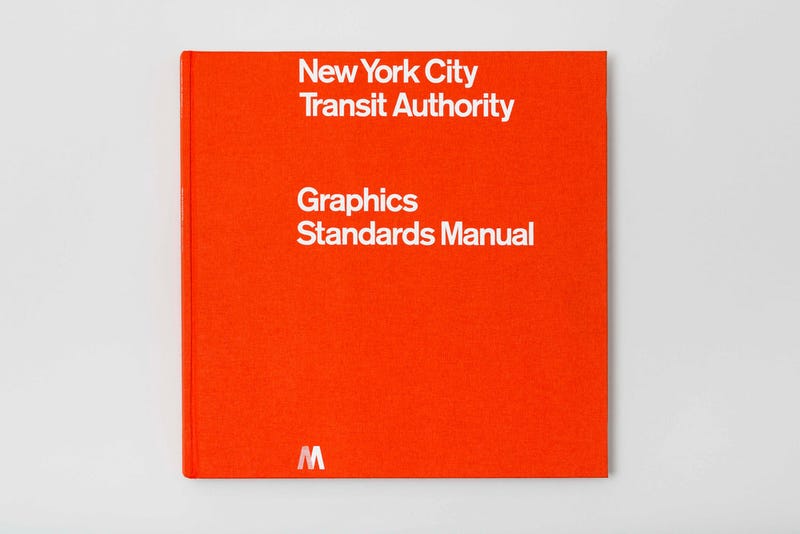 The New York City Transit Authority Graphic Standards Manual
A few years ago, a pair of graphic designers made a discovery in the basement of the design firm Pentagram. In a locker, beneath "someone's crumpled gym clothes," there was a rare original copy of the 1970s manual that defines every sign, map, and colour you see in the NYC subway system, as designed by the late Massimo Vignelli and Bob Noorda. They set in motion a plan to re-issue the manual via Kickstarter—with the MTA's permission—and ended up raising more than $800,000. I missed the original Kickstarter campaign, OF COURSE, but lucky for procrastinators like me, there's a smaller (and cheaper!) "compact" edition available online now for $54.95. I want it because it pulls together a bunch of great stories: Of the evolution of subway system, of two great graphic designers who had a huge impact on our world, and of course, of the extremely unlikely fact that it was rediscovered at all! • Kelsey Campbell-Dollaghan
---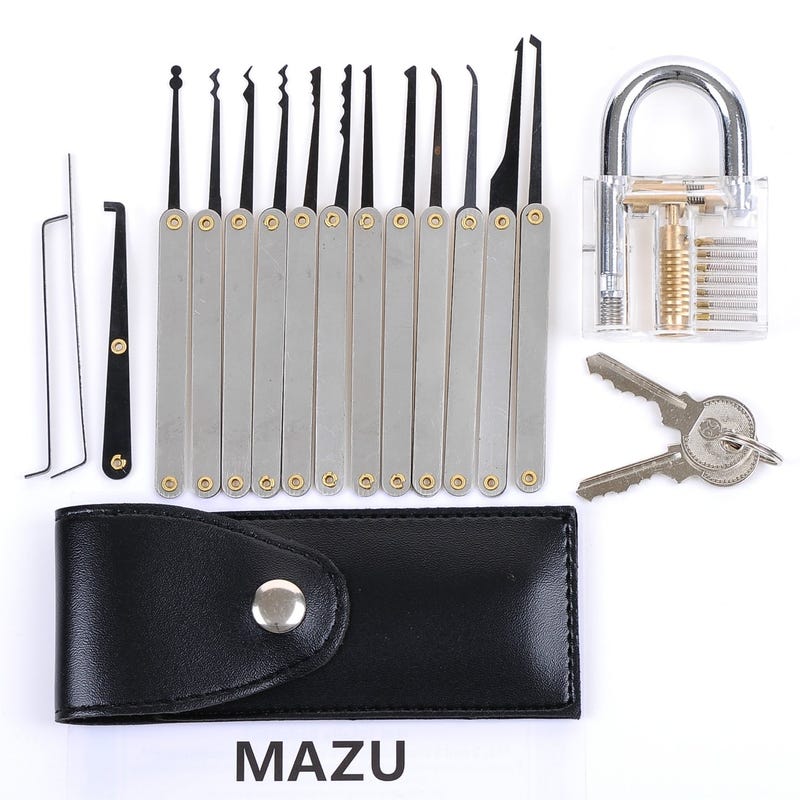 As someone who was raised on young-adult mystery novels in which the characters had to get into old abandoned buildings and extract themselves from handcuffs, I've always wanted to be able to pick locks. When I found out that Richard Feynman taught himself to pick locks and then crack safes at Los Alamos, my decision was made. This lock pick set comes with a practice padlock made of transparent plastic, so you can see what you're doing as you try to unpick your first few locks. After that, I plan to move on to all the locks in my house, then the neighbouring houses. Who knows? Maybe I can work my way up to cars. My point is, treasure 2015, because it's the last year that anyone will ever be safe. • Esther Inglis-Arkell

---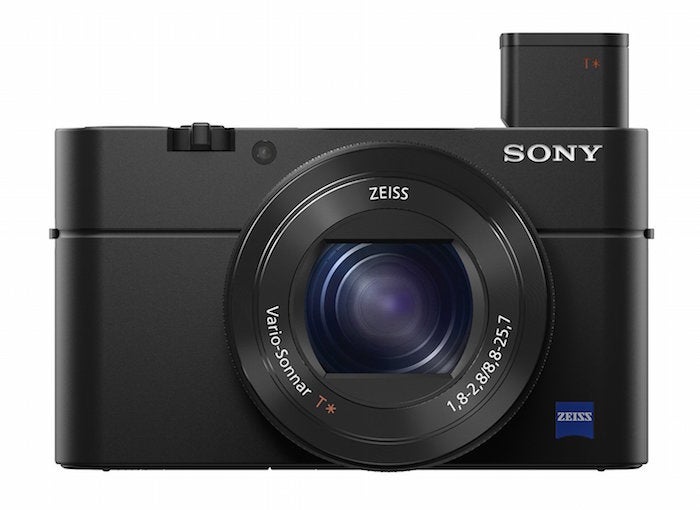 Once Sony stopped trying to push MemorySticks down our throats and instead focused those efforts on more useful features, its compact digital cameras became some of the best in their class. For years Sony's RX100 MKII has been my faithful shooting companion on vacations, at trade shows, and anywhere my smartphone's camera falls short—but it's finally time for an upgrade. The aesthetics of the RX100 line haven't changed much over the past four revisions, but the latest model introduces important upgrades on the inside including faster autofocus, 4K video recording, and high-speed video recording up to 960 frames per second for some wonderful slo-mo footage. It's also the most expensive of the RX100s to date, but compact enough to be worth carrying everywhere, and far more capable a shooter than your phone. • Andrew Liszewski

---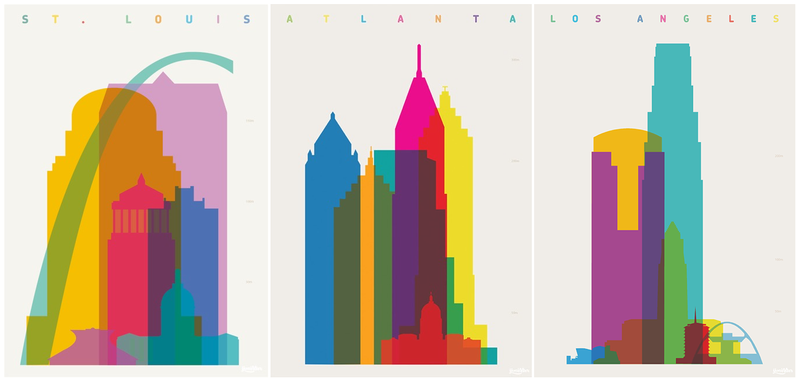 We've all seen those posters that commemorate a city's most famous buildings, but no one does it quite as elegantly as Yoni Alter. For the Shapes of Cities series, the London-based designer draws a handful of notable structures, assigns each a vibrant color, and layers them like pieces of tissue paper onto an impossible skyline. But there's one more crucial detail for architecture nerds: The buildings are to scale, making the various shapes and sizes all the more fascinating to contemplate. More than 50 cities are available—Alter's adding more all the time—and they're affordable enough to buy several, thanks to a deal that allows you to purchase three prints for £135. • Alissa Walker
---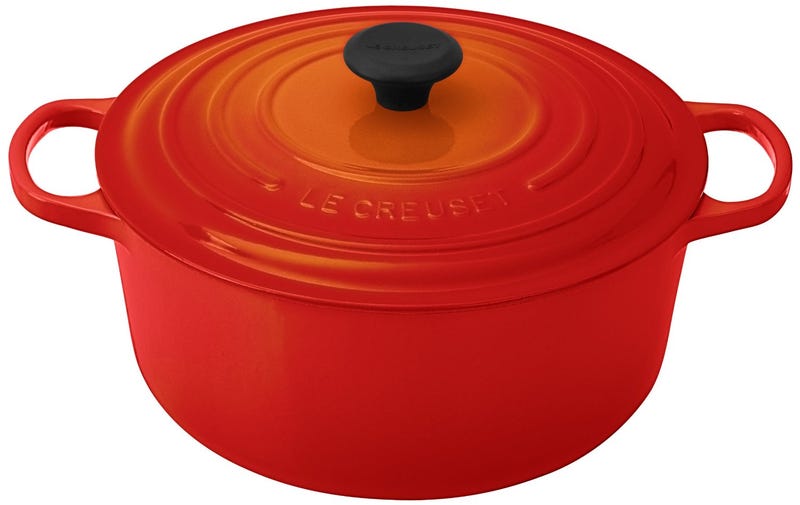 You know what a nice thing to get is? A sincerely felt compliment. An even nicer thing to get is one of these: a great dutch oven. This La Creuset is beautiful (I especially like it in the flame color), it lasts forever, and—due to the cast-iron lying underneath that ceramic—it holds cooking heat incredibly evenly. The real virtue here, though, is its versatility. It cooks just as well on the stove as in it, and swaps between the two easily. • Ria Misra

---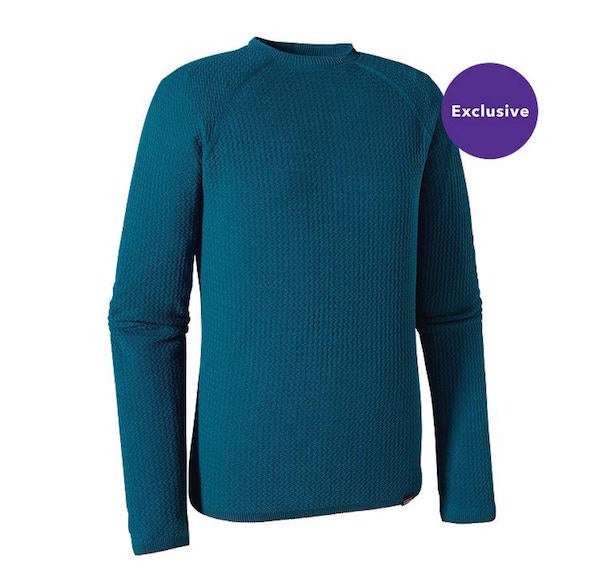 The most comfortable base layers yet are woven into a unique 3D pattern from a synthetic/merino blend that facilitates optimal moisture wicking, temperature regulation and breathability. That pattern opens up the weave, increasing trapped air space without adding weight, making Merino Air both incredibly warm, and also able to remain comfortable once you're indoors. Seamless construction eliminates the potential for chafing and the fabric's hand is incredibly soft. Merino Air will improve the comfort of anyone going outdoors in cold weather; they make a perfect gift whether you're giving them to a mountaineer or your mum. Available from £90 the Patagonia store here. • Wes Siler
---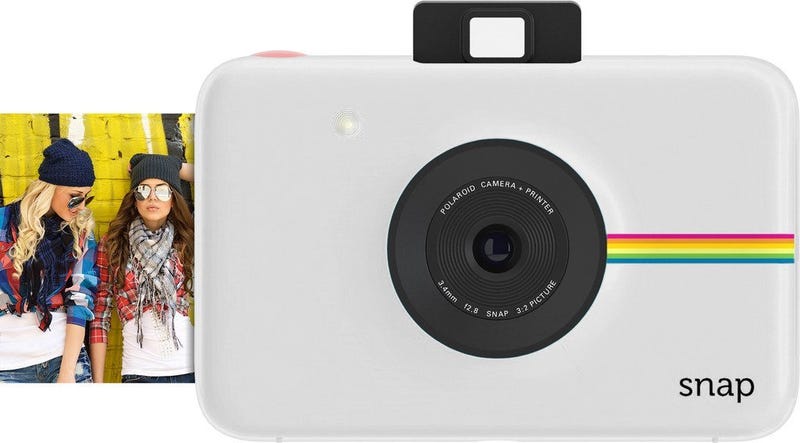 The company known for making instant pictures a thing has joined the new century with the Snap, a camera that allows you to hoard your pictures digitally and also print them out in small, cute 2x3 prints. Best of all, the "ZINK zero ink" feature means you don't have to constantly replace toner. All you need to buy for the camera is new paper, which runs cheaper than Polaroid film in my childhood. An instant picture at a party or reunion is like a magic trick. And with a 10MP sensor and a micro SD card slot that can be expanded to 32 gigs, the Snap isn't a bad digital camera on its own. The fact that it can produce real-time pictures and has a reasonable pricetag makes me want one very badly. • Kaila Hale-Stern