Bang on schedule, Yuri Malenchenko, Tim Kopra, and Tim Peake took off on a Soyuz rocket from Baikonur Cosmodrome in Kazakhstan this morning at just after 11:00 GMT, when this powerful image was taken.
Now en route to the International Space Station, the crew seems relaxed. Indeed, first-Briton-on-the-ISS Tim Peake gave this rather enthusiastic thumbs up from the Soyuz capsule.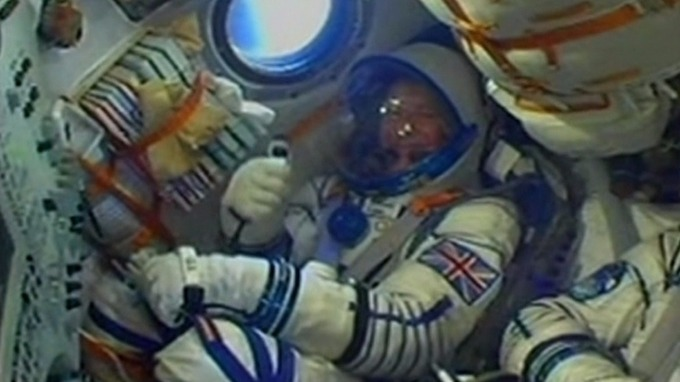 Top image by AP, bottom image by NASA
---
Want more updates from Gizmodo UK? Make sure to check out our @GizmodoUK Twitter feed, and our Facebook page.