The second generation of the Moto 360 smartwatch made some big improvements over its predecessor when it was released a few months back, chief among them having an actual watch-like design. Now, the fitness-focused Moto 360 Sport is finally coming in January.
The Sport's main departure from the normal, Android Wear-equipped 360 model is its equipped with GPS, a transflective display that makes the LCD screen more readable inside and outside, and a non-removable, rubber-y watchband—in white, black, and orange—designed to wick away sweat. That means this watch is a little more resistant to dust and water with an Ip67 rating but it also means it won't be nearly as customisable as its more fashionable counterparts via Moto Maker. You win some, you lose some.
Here's are mock units of the smartwatch we saw way back in September: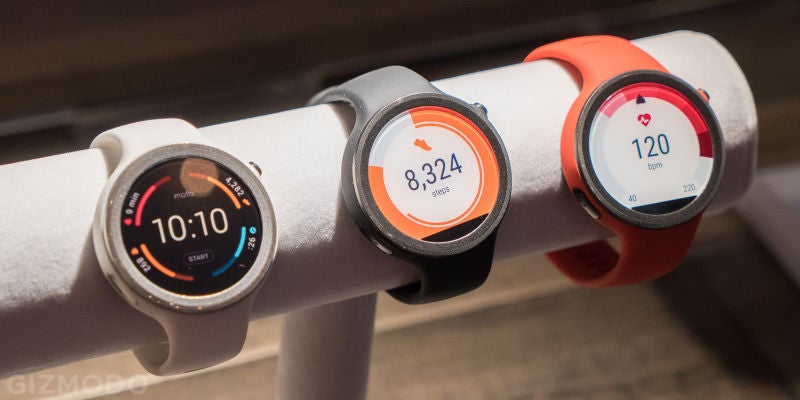 The watch will actually start selling in Europe on December 18th before you can spend £300 on your new workout companion.
[Motorola]
---
Want more updates from Gizmodo UK? Make sure to check out our @GizmodoUK Twitter feed, and our Facebook page.