To make the drone in Spin Master's new Air Hogs Connect mobile game fly as realistically as possible, players pilot a real-life toy quadcopter while clever augmented reality tricks translate their manoeuvres to the action and missions in the game.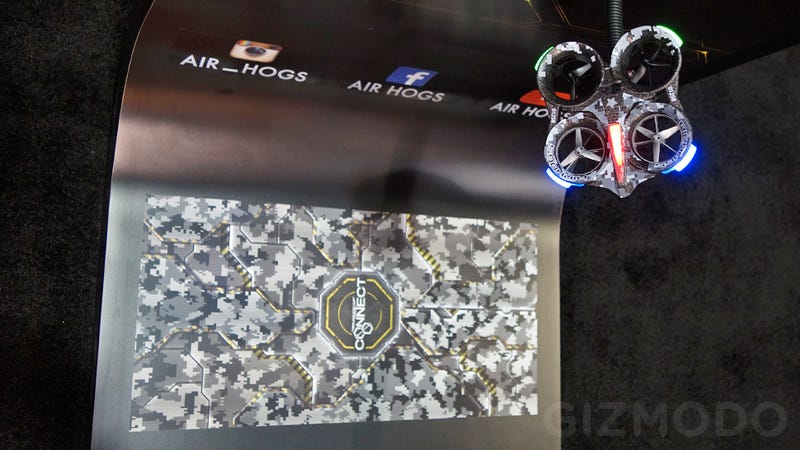 To accurately translate the subtle moves the Air Hogs Quad makes to its virtual doppleganger, the game includes a play mat which looks like it's decorated with a random digital camouflage pattern. But that intricate pattern allows a camera on the underside of the quadcopter to accurately track its position and height at all times.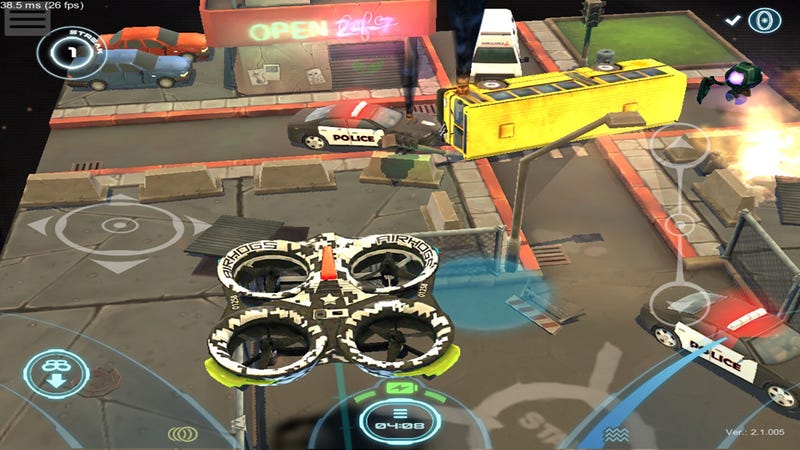 The missions in the Air Hogs Connect game include everything from putting out fires from above, rescuing people trapped on buildings, and even defeating an alien invasion. Additional levels can be unlocked as the game is played, and added through occasional app updates helping to boost the replay value of the $200/£138 set that includes the software, play mat, and the quadcopter. [Spin Master]
---
Want more updates from Gizmodo UK? Make sure to check out our @GizmodoUK Twitter feed, and our Facebook page.