Fujifilm's covetable line of retro-looking cameras is getting a slim, compact sibling. The X70 looks like just the camera a lot of people have been waiting for.
The X70 comes into to the line below Fujifilm's top point-and-shoot, the X100T, which is totally awesome but a bit clumsy to handle, and very expensive at its original £999 list price. It's fun to shoot with, but we would never buy one.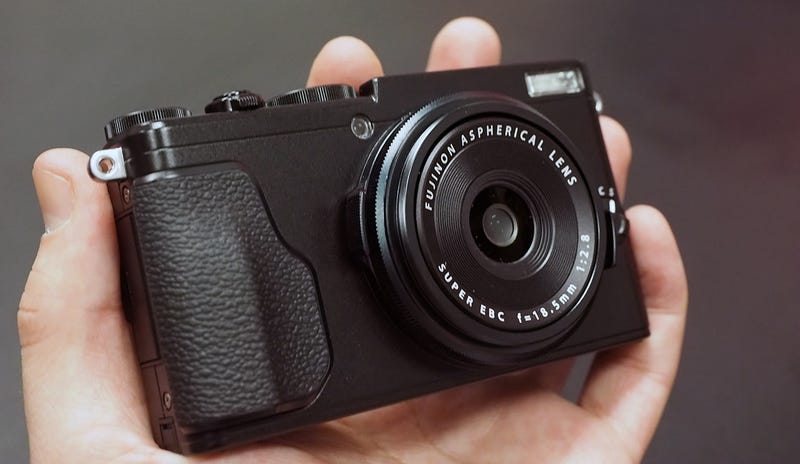 Even without fully trying the X70 out, I'm already fearing for my credit card around when I'm around it. That said it's not exorbitant: the £549 price point feels downright approachable for a high-quality camera.
Yes, and despite it's slim build, there's every indication that the X70 will be a powerful shooter. It's got the same second-generation, 16.3 megapixel APS-C sensor as the X100T. Of course, this is a fixed lens camera, with a nice wide 18.5mm f/2.8 lens. It's basically a street photographer's joy.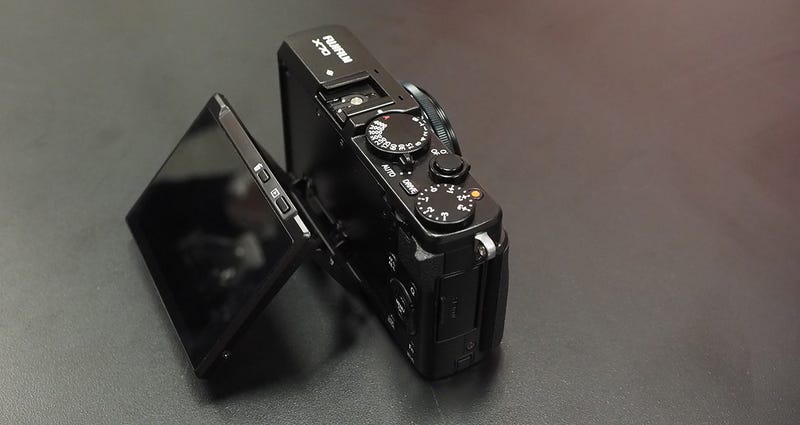 Fujifilm's made some sacrifices on the external hardware to get the camera down in both size and price. The camera has no built-in optical viewfinder; however, Fujifilm will offer an external attachment you can slide one onto the hot shoe. What's more, though the camera retains nice features like a few external controls and a pop-out touchscreen viewfinder, it's just bit going to be quite as quick on the manual controls as the X100T because it doesn't have a dial for every last possible setting.
Of course, in the point-and-shoot world, the X70 has competition. It's most obvious competitor in both appearance and retro style is the Ricoh GR, which is teeny tiny, and has a super sharp lens. On the more the more fully featured side of things, the Sony Rx100 line is very hard to argue with, especially given the blowout deals you can get on earlier models.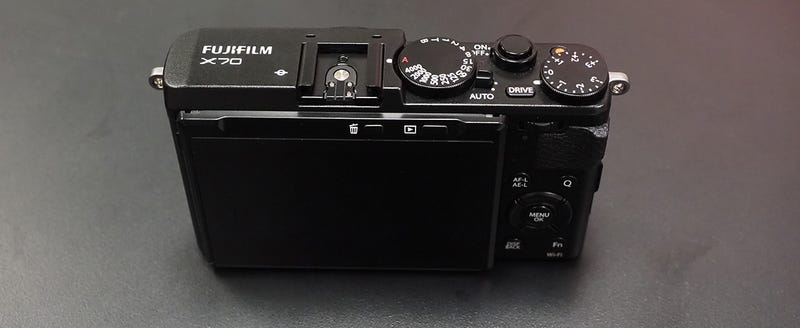 The X70 hits next month, and we can't wait to take it for a spin.
Fujifilm X-Pro2: Fuji's Top Mirrorless Shooter Returns With Fury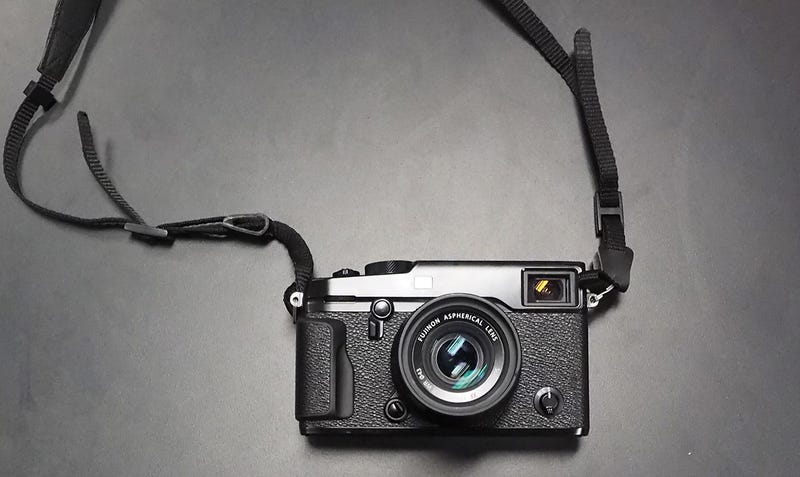 Even four years later, Fujifilm's X-Pro1 interchangeable-lens camera stands on its own in the world of mirrorless shooters. It's an uncompromising, no-bullshit serious photographer camera for arty types who "want to take their time with it". What then, will people say about its newly introduced successor, the X-Pro2?
From the outside, the X-Pro2 looks roughly the same as is its predecessor. It's a hulk for a mirrorless camera — especially considering the compact design magic companies like Olympus and Sony have pulled off in recent years with their top mirrorless cameras. Nope, the X-Pro2 isn't built slim to travel or anything, but it's positively loaded with external dials and buttons that let you control basically every setting.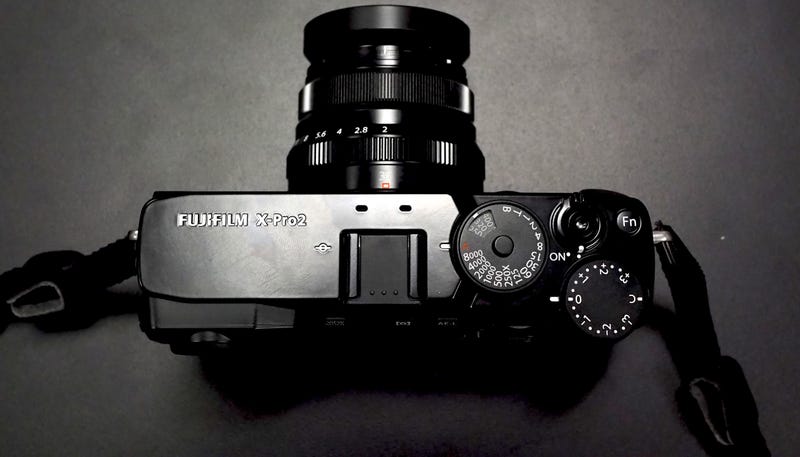 Though the cosmetic changes are minimal, the guts buried within the magnesium chassis have been ripped out and overhauled. With the X-Pro2, Fujifilm is introducing its third-gen X-Trans CMOS III sensor. The 24.3 megapixel APS-C format sensor is the first revision to the company's sensor tech in three years. This is actually exciting. The image quality improvement from the first X-Trans to the second-gen chip was considerable, so we've got high hopes going into the third generation.
Fujifilm is continuing to invest energy in making its cameras faster — people complained early X-series models had laggy processing and bogus, slow autofocus. The company claims that the X-Pro2's new processor is four times faster than its predecessor — a huge jump. Furthermore, the company says the the new 273-point autofocus system is twice as fast as before. We certainly hope that is the case.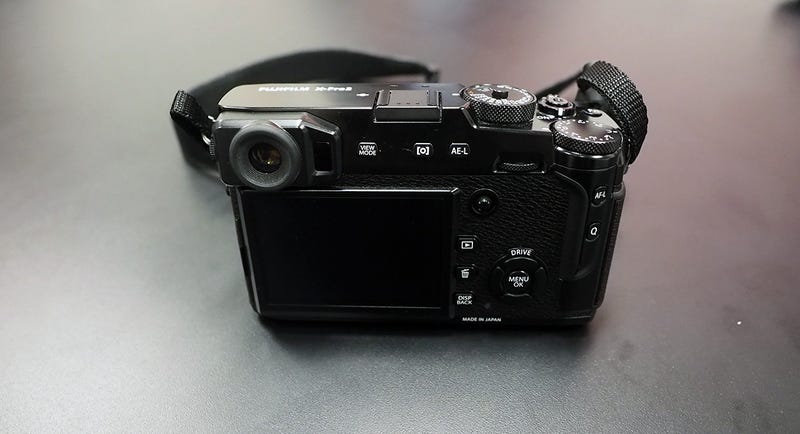 The X-Pro2 sports the latest iteration of Fujifilm's unique hybrid viewfinder system, which combines the benefits of real-time optical display, with some of the digital readouts and information available on electronic viewfinders.
Finally, Fujifilm, true to its hardcore photography roots is adding a bunch of built-in monochromatic film simulation modes. They looked interesting when I saw them in person on the camera. Still, I would rather do my processing in software on a computer after shooting, but hey, it's a nice touch.
So how much is all of this glorious retro style and imaging firepower going to set you back? £1.349 for the body alone. Yup, as I said above, the X-Pro-line isn't messing around. It's uncompromising on everything, including price.
---
Want more updates from Gizmodo UK? Make sure to check out our @GizmodoUK Twitter feed, and our Facebook page.