If you're sick of awkwardly plugging your laptop into a projector to watch films on your wall, Lenovo's new IdeaCenter 610S is for you. It's a powerful PC with a built-in 720p projector. As others have pointed out, the rig also looks kind of sort of like a Star Wars droid.
Lenovo showed off the latest addition to the entertainment-focused IdeaCentre line at CES 2016 on Monday. While its most unique feature is the tiny detachable projector, the 610S also holds its own as a movie playing machine as well as an every day PC. Packing the new Intel 6th generation Core i7 processor and up to 16GB of RAM, it can handle any stream you throw at it as well as store massive amounts of content on a 2TB hard disk or a 128GB SSD. It works with Windows 10 out of the box, and if all else fails, it's a neat conversation piece.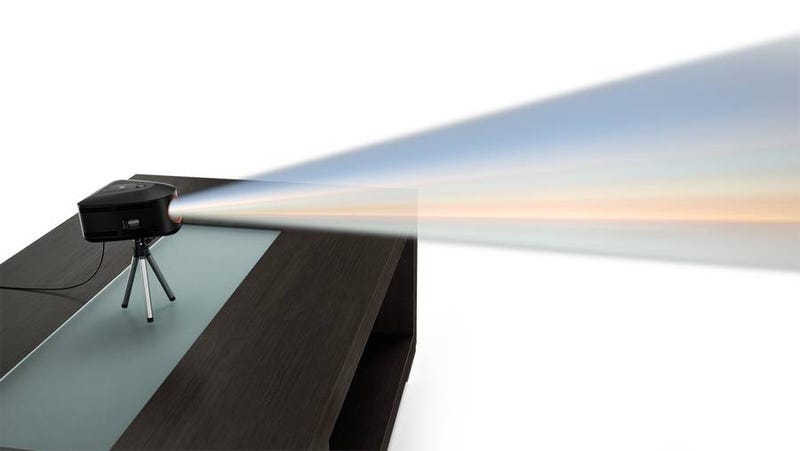 Images via Lenovo
---
Want more updates from Gizmodo UK? Make sure to check out our @GizmodoUK Twitter feed, and our Facebook page.