Full-fat Windows tablets are taking their sweet time catching on with the general public, but if you're not pulling the trigger because they aren't quite versatile enough, Lenovo's master-of-all-trades Thinkpad X1 could be the ticket.
At heart, the Thinkpad X1 Tablet is a 12-inch Windows 10 tablet, powered by a Intel Core M processor, with up to 16GB of RAM on board, and a keyboard and stylus included in the box. The screen is a 2K IPS panel, charging comes over USB-C, and there's an LTE modem for cellular connectivity.
Not a bad package on its own, but there's also your choice of three modules you can attach to perform specific tasks: a 'productivity' module with an extra 50 per cent battery boost and USB 3.0 and HDMI ports; a pico-projector that lets you show off PowerPoint in all its glory; and a 3D imaging module, to scan things in glorious 3D.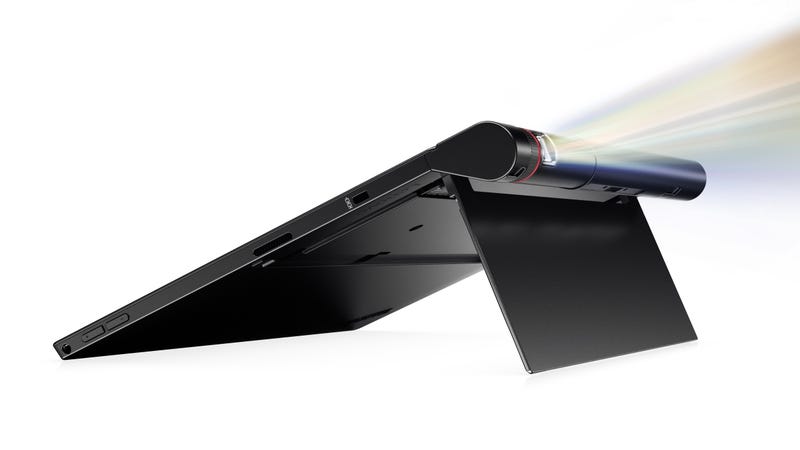 It's most of the same internals as seen in a Surface Pro 4 tablet, but with one of Lenovo's (hopefully) legendary keyboards attached from the get-go, rather than being an expensive add-on. Even though the projector and 3D imaging modules are niche accessories for a very particular kind of road warrior, they seem well thought-out, and certainly better than a dedicated projector tablet.
People have been heralding the rise of the tablet-laptop hybrid for years now, but it's only recently that real contenders have started popping up. The Surface Pro rules the roost for the time being, but Lenovo's combination of competitive pricing, a reputation for rock-solid keyboards, and those added extras could make things interesting. Pricing starts at $900 for the tablet+keyboard, with the projector module costing $279, and both others for $149 apiece, all available next month in the US (exact UK release dates and pricing TBC).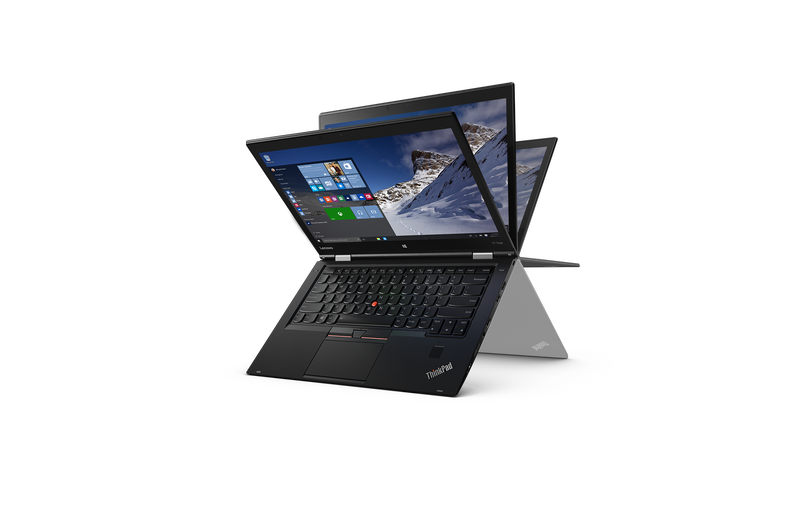 It's not all crazy tablet hybrids, though: there are also a few more conventional machines bearing the Thinkpad X1 branding coming out today. The X1 Yoga is the latest 14-inch flip-it-all-around Lenovo laptop, aimed at the higher end of the convertible market.
It's got the standard fare of Intel i5/7 processor, up to 16GB RAM and 1TB SSD, sub-1.5kg weight, but the real star is the best screen you can spec: a 2560x1440 OLED touchscreen display that should look fantastic in most every lighting condition, which is a big benefit in a laptop that you're supposed to carry everywhere and use for everything.
If you don't go for the OLED option, you've got your choice of 2560x1440 or 1080p touchscreens, an optional LTE modem, and three USB 3.0 ports, full HDMI, and the all-too-oft forgotten Ethernet port. Pricing starts at $1449, available this month in the US, with UK pricing and availability coming closer to launch.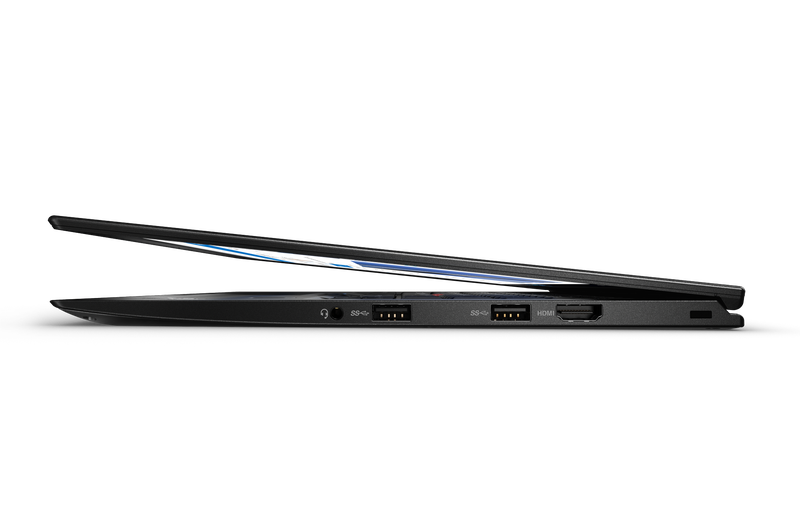 If pure thin-and-light laptops are more your thing, Lenovo also has the X1 Carbon, a slightly thinner and lighter (1.17kg vs 1.27lbs) version of the X1 Yoga, but without the hinge that allows it to turn into a tablet. There's also no OLED screen, but specs are otherwise identical. No converting means a lower price, however: $1299, available in February in the States – localised pricing and release date to come.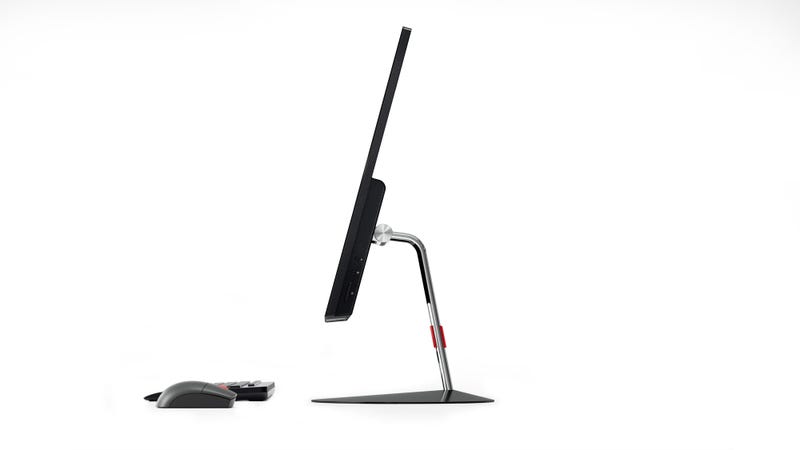 Rounding everything out is the ThinkCentre X1, an all-in-one PC that's just 11mm thick and built to 'mil-spec' standards, making it ideal for use in a zombie apocalypse or other high-danger computing environments. Inside is up to Intel Core i7, 16GB RAM, and your choice of HDD or SSDs.
Finally, there's the ThinkVision X1, a 27-inch 4K IPS monitor with a USB-C port. It's mostly intended as a companion for tablets or laptops with a USB-C port: you can plug in your printer, mouse and keyboard to the monitor, hook that up to your tablet with one cable, and thereby dock your device to power, video and keyboards with one cable. You'll pay for the convenience, though: $800 for the screen, starting in March of this year (UK pricing and availability TBC).