Taser, the company that's sold electroshock weapons to some 18,000 law enforcement organisations all over the world for years, has made its smallest weapon ever. And it's not for police officers – it's for regular people in the US wanting to shock the shit out someone.
Meet the Pulse, the Taser designed for purses, and back pockets. The new $400 weapon, which is only available in the US through the company's website, is tiny, but according to Taser's press materials, it has the same knockdown power as the conventional Tasers used by law-enforcement. The weapon shoots electrodes up to fifteen feet and lights up the target for 30 seconds, allowing enough time for the shooter to run away. Taser Pulse runs on rechargeable lithium-ion batteries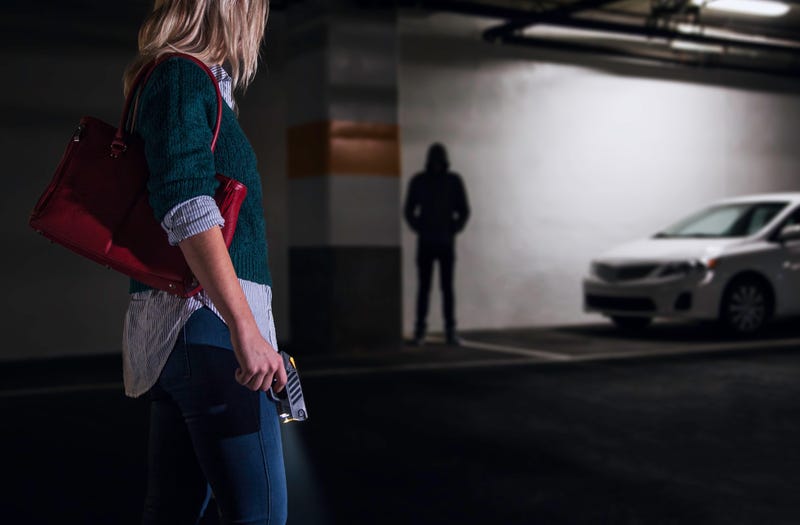 One of the Pulse's key selling points, is its compact, "intuitive concealed carry design". It measures 13 centimetres long, 11 centimetres tall, and nearly three centimetres wide. It weights a couple of hundred grams. It's also easy to hide the weapon (for a sneak attack I'm guessing?) But what's going on in "Taser Pulse Concealed.jpg?"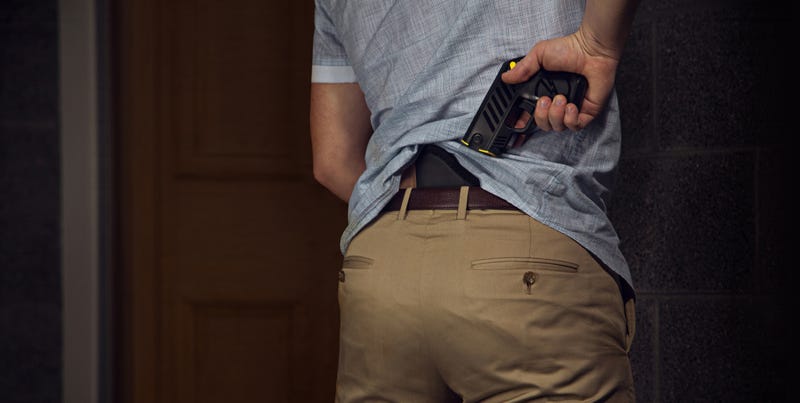 Taser has been around since 1993, and it touts its electroshock weapons as a less lethal option for law-enforcement. The company claims 160,000 people have been saved from death or serious injury by its device. Of course, the recipient of a taser blast is never happy, and the company has been the target of many lawsuits over wrongful deaths caused by a Taser. More recently, the company has been the leader in the development and marketing of body cameras for police officers.
In general, Taser products have been viewed as a law-enforcement tool. With this new Taser for private citizens, it seems Taser's providing people with a tool to take the law into their own hands.
[Taser]
Images: Taser
---
Want more updates from Gizmodo UK? Make sure to check out our @GizmodoUK Twitter feed, and our Facebook page.