The worst parts of driving to work in a crowded city are the traffic and finding parking. But with a fifth-scale replica of a Jaguar XK120 in your garage that's small enough to squeeze inside a lift, suddenly you're not limited to just driving on roads, or finding parking in a busy garage.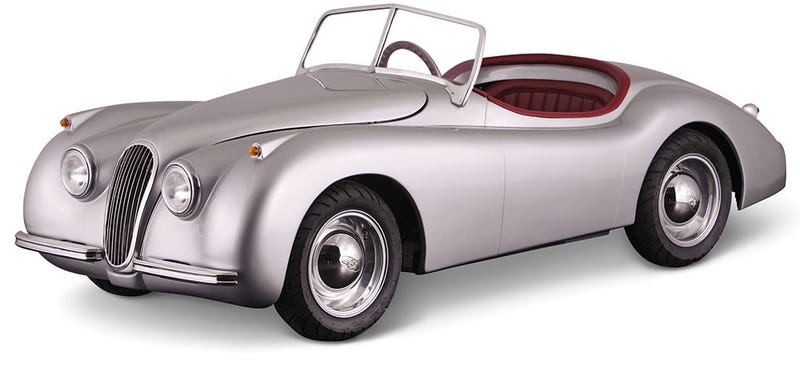 This isn't some fancy electric go-kart, though. The 2.5-metre-long Jag is powered by a 110cc four-stroke, air-cooled petrol engine that propels the car to a top speed of 38 miles per hour via a three-speed automatic transmission. It rides on front and rear double wishbone suspension, gas shocks, 25-centimetre aluminium wheels, and genuine rubber tyres — including a spare in the boot.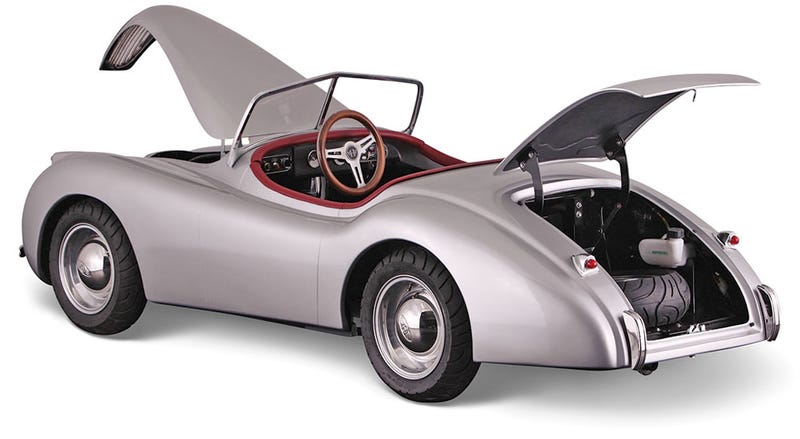 Other luxurious appointments include leather and wood trim in the cockpit, hydraulic disc brakes for smooth stops, and an exterior that can be finished in any colour you like, including the iconic racing green Jaguar is known for.
That explains why this tiny Jaguar XK120 still comes with a hefty £14,300 ($20k) price tag. But if you're tired of battling the underground every day, and feel that pedestrians should really be sharing pavements with tiny motorists, this might finally make you look forward to your morning and evening commutes. [Hammacher Schlemmer]