Amazon has teamed up with Brita to bring e-commerce straight into fridges of baying consumers: this new, internet-connected water receptacle automatically orders fresh Brita filters as soon as you need replacements.
Amazon and Brita's new jug is now available to buy online today in the US, simultaneously hinting at both how lazy humans are becoming, as well as how pervasive the connected devices are becoming. The new jug, called Brita Infinity, uses its built-in counter to keep track of how much water passes through the filter. Once the jug is registered online, and contact and billing information is signed up too, connected to an Amazon account, and 40 gallons of water passes through it, shiny new Brita filters then appear as if by magic in a cardboard box on the futurist's doorstep.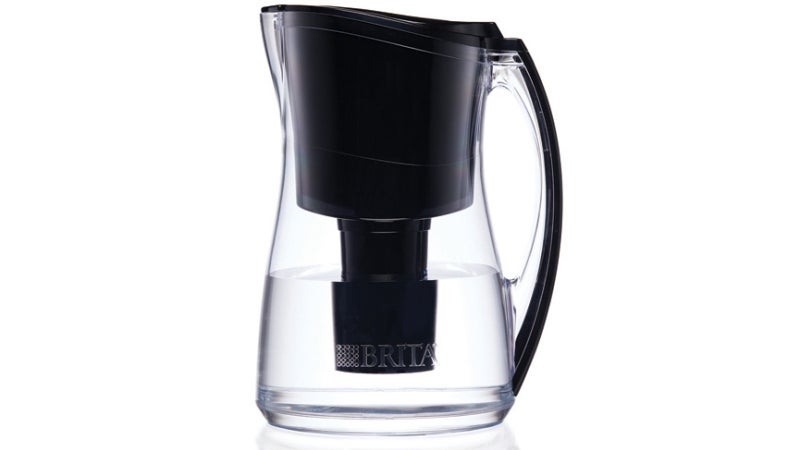 It's all part of Amazon's Dash Replenishment service that was announced last year but has yet to make it beyond the US: The idea is that as soon as you're running low on staples like coffee pods or laundry detergent, one of the many smart devices in your home automatically buys replacements using your Amazon account.
This jug, and the whole Dash thing in general, is an idea I go back and forth on. It is convenient, but also just makes me feel really lazy. Do I really need an internet connected gadget because I'm too forgetful to take care of basic chores? Wait, what was I just talking about? [Amazon]
GIF via Amazon YouTube