Canon's very happy with all the people clamouring to buy their cameras for filmmaking despite not necessarily knowing what words like "rolling shutter" and "aperture" mean. Its latest DSLR is perhaps more explicitly geared towards film-makers than any camera it's released made before.
The Canon EOS 80D follows in the footsteps of the very affordable and very excellent 60D and 70D DSLRs. (And yes, these have mirrors in them—Canon has yet to go all-in on mirrorless shooters.) It's a crop-sensor camera, which means it shoots less of what is in front of it; it also means it's far cheaper than the professional "full-frame" models like the Canon 5D series. To be precise, it's a 24.2 megapixel APS-C sensor, for those of you keeping count.
The biggest improvement on this camera is the much improved autofocus system. Utilising the dual pixel sensor first introduced in the 70D, the 80D manages to squeeze in 45 autofocus points. The 70D, by comparison, has a respectable 19 points of focus.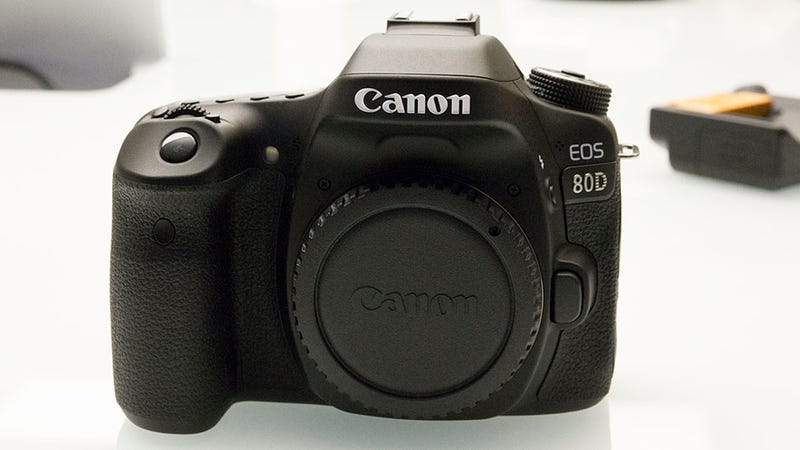 The camera also adds another critical detail that's important for film-making: a Headphone jack, so you can monitor the audio that's being recorded by either built-in or external microphones.
Overall, this is a solid camera, especially if you're in the market for a midrange shooter with some powerful film-making powers. That said, Canon's hardly reinventing the wheel here. The 80D is merely a solid improvement on an already solid camera. There's no word on price yet.