Head to any kitchenware shop and you'll find aisles full of machines designed to easily bake up everything from cupcakes, to cake pops and the like. But none can compare to the life-changing potential of a machine that can quickly and easily bake up edible spoons.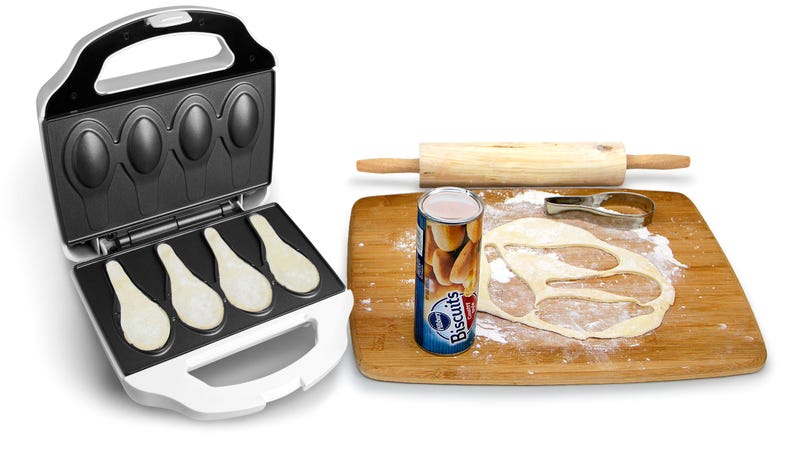 You don't even need to make your own dough. Using an included specially-shaped biscuit cutter you can easily turn store-bought pre-made dough into raw spoons that simply need to be carefully laid inside the Edible Spoon Maker.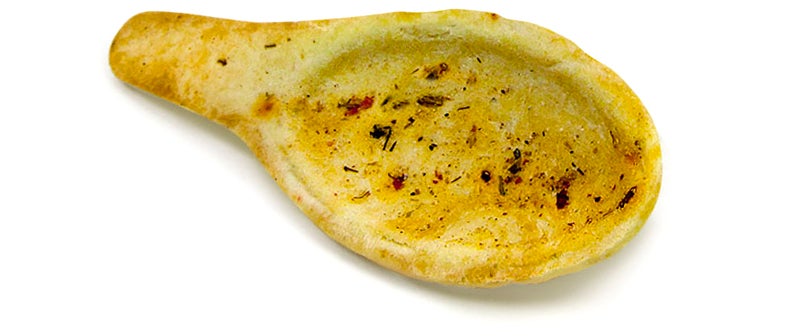 After just three minutes of baking you pop open the machine to find what are essentially four miniature bread bowls that can be used to eat anything that doesn't need cutting or spearing. Think soups, stews, chillis, curries; anything that also happens to go perfectly with bread.
Aside from the machine itself, you may never have to do dishes ever again if you plan your meals accordingly. A large carved-out round loaf makes for a perfectly suitable bowl. And a fresh pita serves as the perfect edible napkin. Sorted.
Unfortunately there are no specific details on the Edible Spoon Maker's website as to when you'll be able to buy one, or for how much, but in preparation it's probably not a bad idea to just go ahead and throw away all of your cutlery right now. [Edible Spoon Maker via Inhabitat]