Mobile World Congress is now well underway in Barcelona, and most of the major manufacturers have now shown off the devices they'll be shouting about for the next year. With so many new devices to look at, it is easy to get lost in the noise. So here's a round-up of the best phones so far.
Samsung Galaxy S7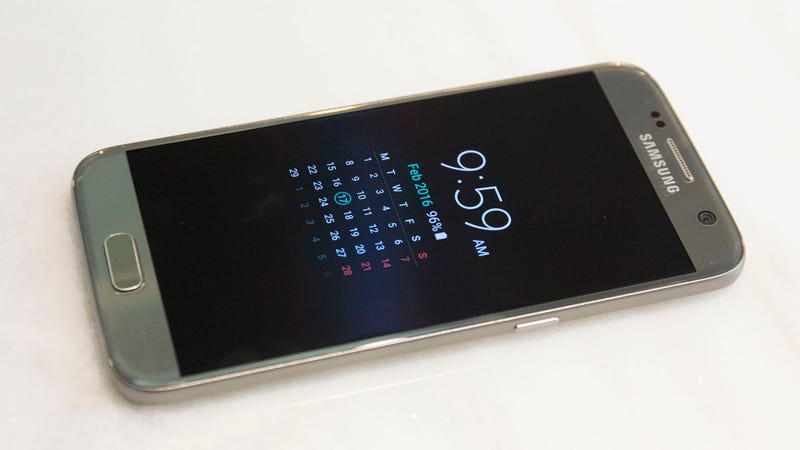 The obvious place to start is with the MWC Big Dog. The S7 had an enormous launch event that featured dramatic theatrics, VR headsets for every attendee and even Facebook's Mark Zuckerberg putting in an appearance.
The phone itself is, umm, perhaps a little more pedestrian... though this doesn't mean that it isn't any good. Certainly more evolution than revolution, the S7 retains the design cues of the S6, but reintroduces support for Micro-SD expansion, and adds water and dust resistance to an already impressive handset. The camera has - on paper - been downgraded to 12MP from last year's 16MP, but Samsung argues that the camera is still even better, because it uses larger pixels, so can capture more light. Despite battery uses, the phone also introduces a new "always on" screen, meaning that you'll always be able to glance at the time without having to touch a thing.
Samsung Galaxy S7 Edge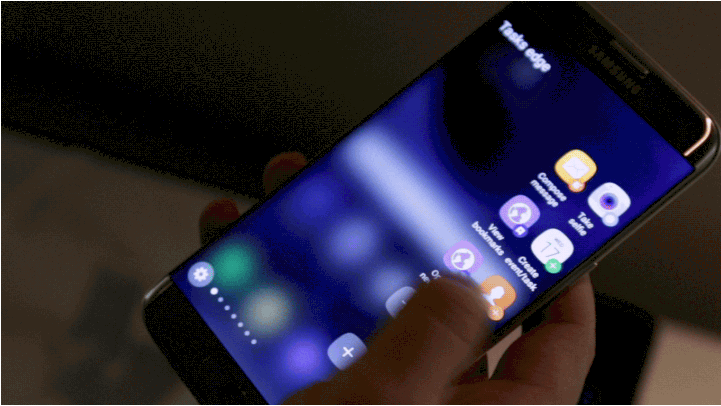 The Galaxy S7 wasn't launched alone, of course. As with last year's S6, the S7 comes with a curved screen alternative. And it seems this year that maybe, just maybe, Samsung has found a point to having a curved screen.
The new thinking is that the Edge can be used to aid one-handed usage on an increasingly large screen. Slide out from the edge and it will open a new tray of app shortcuts that you can navigate with just your thumb. Samsung is also going to open up the Edge tray to third party developers, so can perhaps expect to see options to set the Edge to do different things - such as pull up the latest news stories or offer macros to perform common tasks on your phone.
LG G5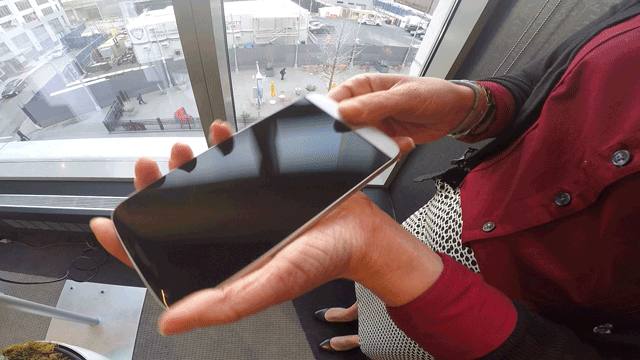 The G5 could well become one of the most influential phones of the next few years if the concept behind it takes off. Simply put, LG hasn't simply relied on the tried-and-tested formula of making the screen a little bit better, the camera a little big bigger, and the processor a little bit faster. This time around, it has invented the removable battery.
No, seriously. No longer common on most top-tier phones, the G5 still manages to contain it within a metal exterior - with the bottom of the phone snapping off to reveal the battery.
What's most intriguing though isn't the battery itself - but that LG is also planning to use this removable section like an expansion port for accessories. Already announced are a better camera and a speaker add-on. Could this start a new trend for modularity?
HP Elite x3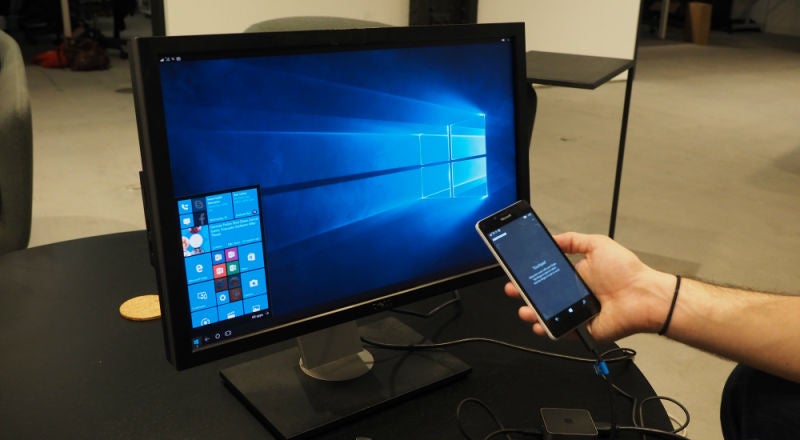 HP's attempt at capturing MWC attention this year is the HP Elite x3, a Windows Phone. But don't let that put you off. It runs on a Snapdragon 820 with 4GB of RAM, and sports a 5.96 inch screen. So far, so good. But what makes it interesting is that it is designed for use with Microsoft's "Continuum" feature, which let's you transform your phone into a desktop PC by plugging it, and a mouse and keyboard into a monitor using a special accessory.
Using Continuum, you can use all of the Windows 10 "Universal" apps on your phone in fully-sized, multi-tasking windows, just like on a Windows PC.
Of course, this still comes with the usual caveats about Windows Phone (the massive lack of apps and developer support), but if you want something a bit different, this could be the phone to watch.
CAT S60
Finally, a phone that lets you see with Predator-style heat vision. The CAT 360 is a highly ruggedised Android device designed for use in industry. The phone is the first ever to have FLIR thermal imaging built in.
Of course, it isn't just for fun. The idea is that first responders will be able to use the phone to see through smoke where people in need are, or that plumbers will be able to use the phone to spot water leaks. There's some other nifty software enhancements too - by tapping on different spots on a thermal image, the phone will calculate the average temperature between two points. Which is exactly what you want if you're doing this sort of work. It is also water and dust resistant, like you might expect, and will also work when you're wearing gloves.
Sony Xperia X
Not all of the phones at MWC are flagship devices - and this mid-ranger caught our attention. The Xperia X is less powerful than last year's Xperia Z5, but what it does show is how far mid range devices have come, with specs which wouldn't have looked out of place on a top-flight phone not so long ago.
The Xperia X has a full HD 1080p screen, 3GB of RAM, Snapdragon 650 processor and a massive 23MP camera on the rear. The front camera is 13MP. Let's just hope that Sony put a competitive price on it.
Best of the Rest
Other manufacturers have been busy pumping out new devices for MWC. HTC announced the One X9 - a mid-ranger based on the design of its metallic flagship M9 (and imminent M10, no doubt). It also announced some new budget Desires which have unique cases thanks to how the paint-splattered cases are manufactured. And ZTE refreshed its "Blade" line of largely unremarkable Android devices too, adding the V7 and V7 Lite to its line-up.