Sony's latest quirky product to emerge from its First Flight crowdfunding platform is this sleek universal remote. Called Huis — pronounce it "house" — the e-ink device is designed to be a fully customisable tool to control an entire home.
It's not a new idea by any stretch, but it is very neatly executed. The choice of e-ink screen is smart, with its low power demands meaning the device lasts a decent stretch on a charge. And the interface — which can be tweaked on the device or via an app on your computer — is neat and clutter-free. You can also share and download new controller set-ups and configurations online.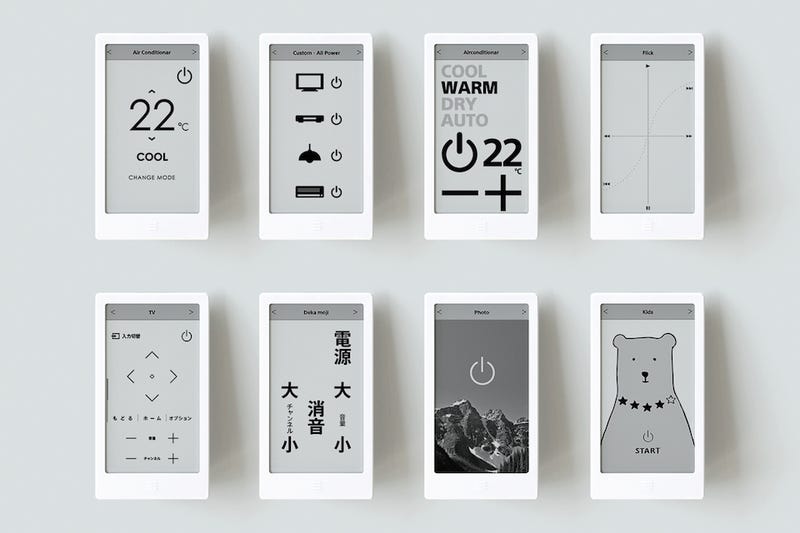 The device is said to work with a pretty wide range of systems around the house: an AV set-up, obviously, as well as lights, air conditioning units and presumably pretty much anything else that communicates with a remote already.
Sony has already started taking orders for the device in Japan, where it'll cost ¥27,950 — about £170. But like the FES e-ink smartwatch before it, there's no word yet on whether it'll will ever leave Japan. This time, we hope it does. [Sony via The Verge]