He-Man and the Masters of the Universe was one of the tent pole cartoons/toy lines of the '80s. And while Adventure Time feels like much less of a toy advert, the two animated series still come together wonderfully with this custom He-Man and Finn mashup figure by Robotic Industries.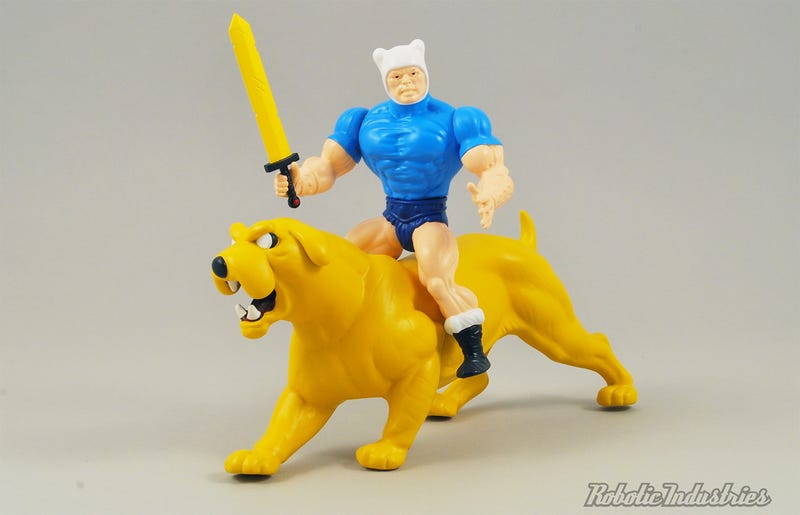 Jake as Battle Cat completes the transformation, but He-Finn is definitely the star of this show, with a beefed up version of Finn's original 'Scarlet' sword standing in for He-Man's classic Power Sword.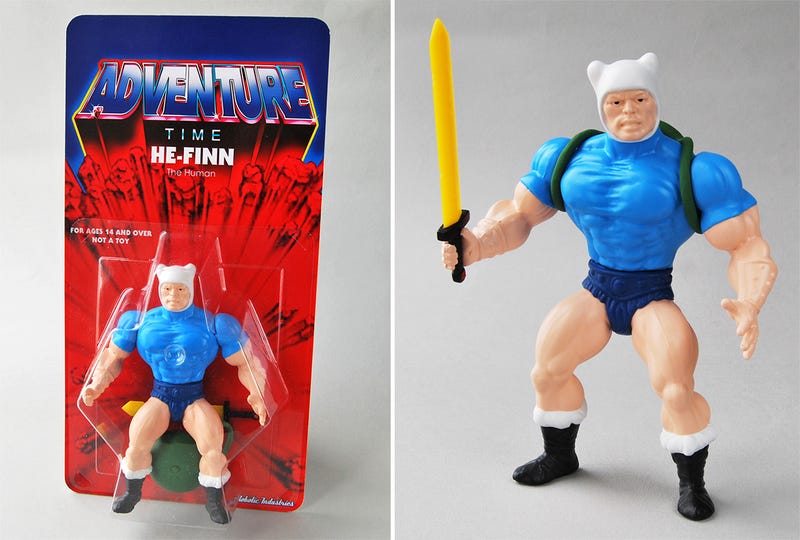 Battle Cat Jake unfortunately isn't available for sale, at least yet, but He-Finn will soon be. If you pop on over to the Fugi online store on March 11th you can add a blister-packed version of He-Finn to your collection for around £50. Not cheap, but don't pretend like you could customise a figure this flawlessly.
[Fugi via Toy People]