Say hello to Timurlengia euotica, a horse-sized dinosaur that lived roughly 90 million years ago. Discovered in Uzbekistan, this newly described species was a distant relative of Tyrannosaurus rex, and it's helping scientists explain how relatively small carnivores evolved into the gigantic predators that dominated the Late Cretaceous.
There's a surprising and inexplicable absence of fossils stretching across a 20-million-year span during the Mid Cretaceous period. Consequently, paleontologists have struggled to understand how deer-sized carnivores evolved from marginal "second tier" hunters into ferocious apex predators such as T. rex, Tarbosaurus, and Albertosaurus. At the apex of their dominance, these monsters measured up to 12 metres in length and weighed upwards of five to seven tonnes. They were the largest carnivores to ever live on land, only to be wiped out in the mass extinction of the Late Cretaceous.
Palaeontologists have extensive fossil evidence of smaller and more primitive tyrannosaur-like creatures that lived during the Middle Jurassic to the Early Cretaceous. They've also got literally hundreds of samples of Late Cretaceous tyrannosaurids, many of which can now be found towering over museum visitors. But as for that gap in between, there's practically nothing.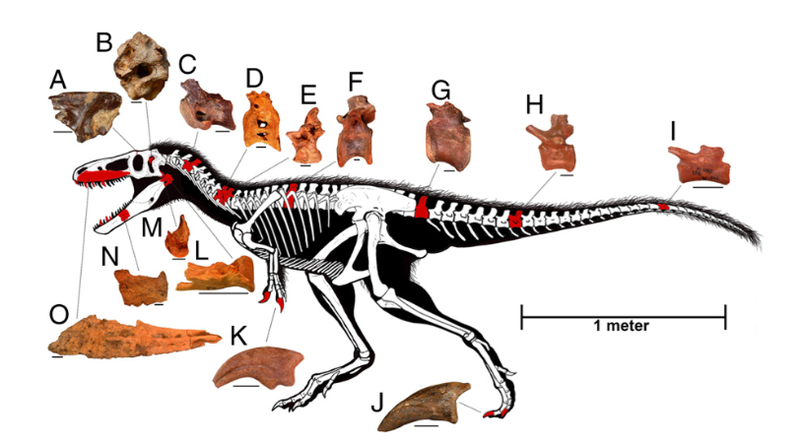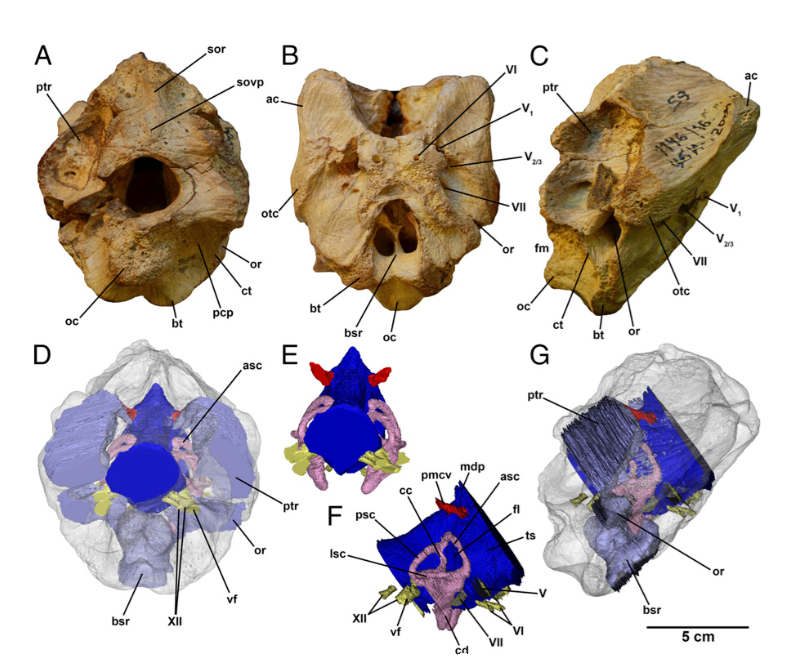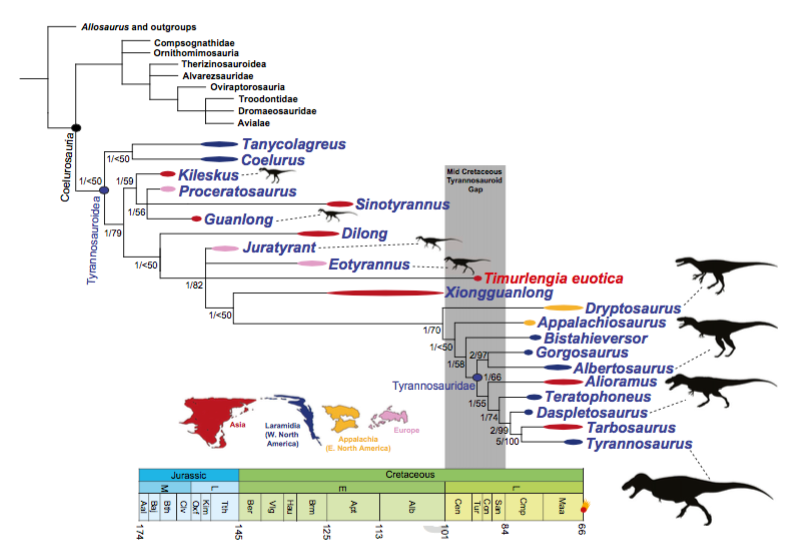 An updated map of theropod evolution. Image: S. L. Brusatte et al., 2016/PNAS
This evidence, as interesting as it is, comes from a single specimen, so the researchers say we need to be careful about making too many inferences. As the authors conclude in their study, which now appears in PNAS, "Timurlengia remains a single data point from a still murky interval in dinosaur history, and future discoveries from this gap will undoubtedly lead to a better understanding of how tyrannosauroids rose from marginal creatures into some of the largest terrestrial predators in Earth history." [Proceedings of the National Academy of Sciences]