Not so long ago, in our very own Milky Way galaxy, a plucky little droid named BB-8 roamed the hallowed halls of NASA's Jet Propulsion Laboratory in California, rubbing shoulders with its robotic brethren. Happily, a photographer was on hand to capture this moment for posterity.
---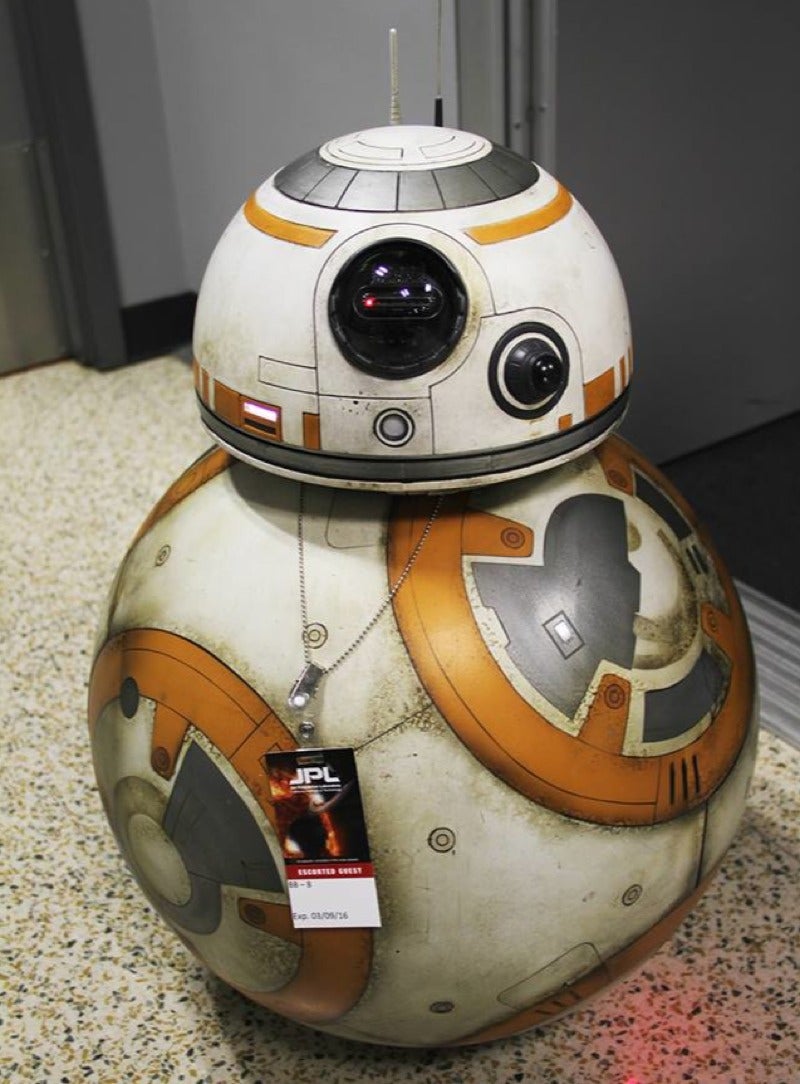 Have visitor's badge, ready to tour!
---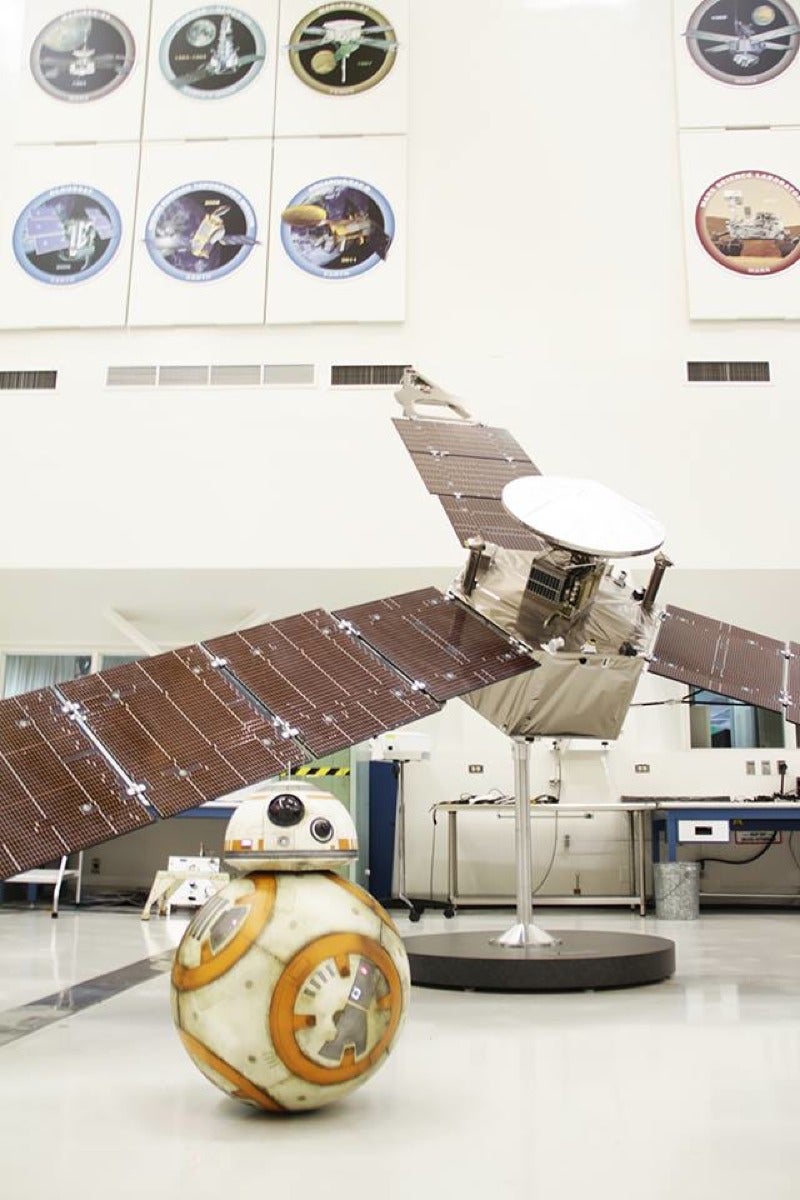 First, a stop-off at the clean room where real NASA robots are made.
---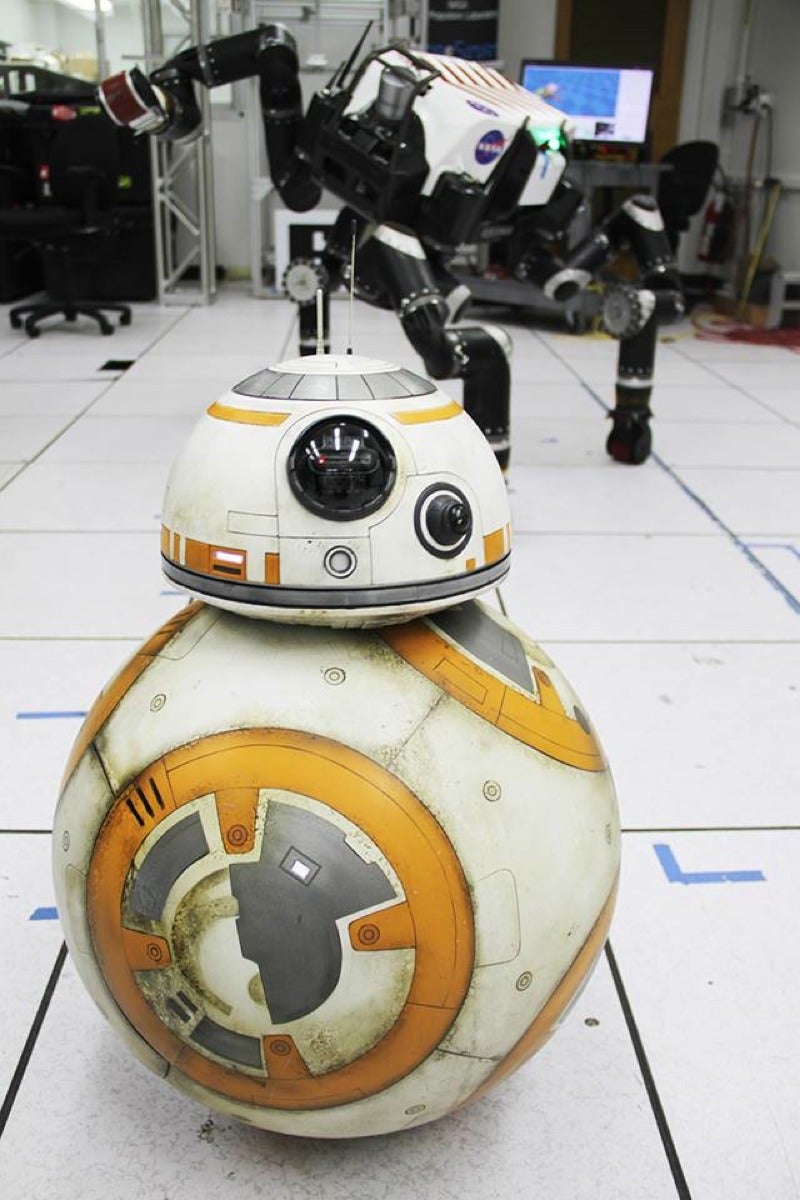 Photo op with JPL's disaster relief robot, RoboSimian.
---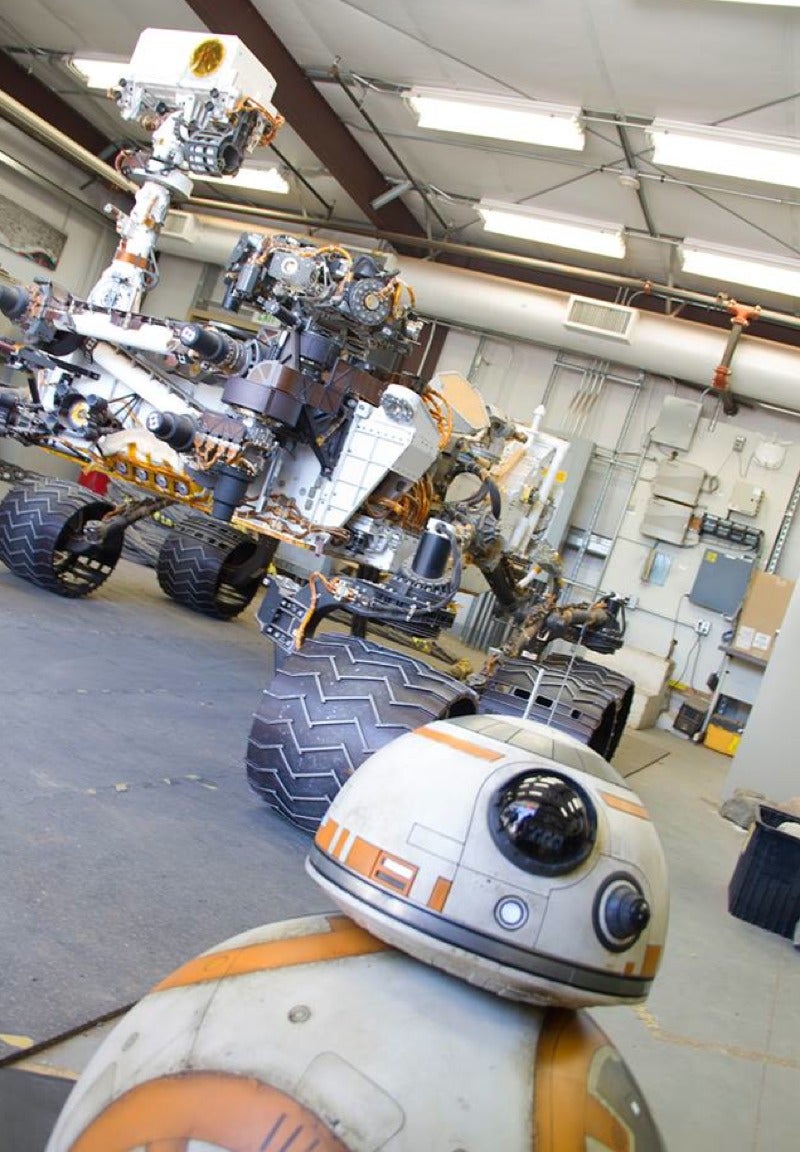 Selfie with the test double for NASA's Curiosity Mars Rover.