If you have a Mac, you have Preview. But you might not know this helpful little utility can store digital signatures for you – signatures that can then be appended to PDFs, Pages documents and Mail messages. Here's how to set up your signatures and add them to to your digital files.
First, create your signature(s): in Preview, choose Tools, Annotate, Signature and then Manage signatures. The dialogue that appears lets you sign your name on the trackpad or use your Mac's webcam to scan in a signature (a business card works well). Unwanted signatures can be removed by clicking the x to the right of the relevant entry.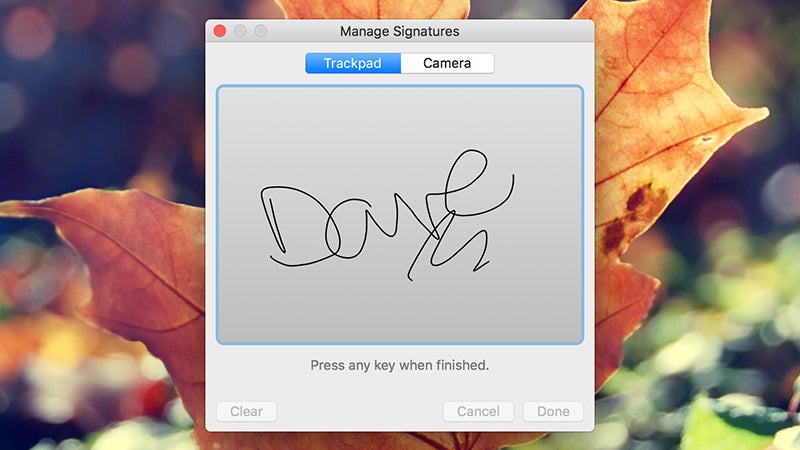 Once you're done with that, you can add your signature in various places in Apple programs. In PDFs opened in Preview, click the toolbox icon (top right) then the signature icon to choose one of your scribbles and insert it into the document (you can add new signatures from here too). The same markup tools are available if you open up a PDF in Mail as well.
Adding the signature in Mail and Pages is slightly more convoluted: you need to take a screenshot of it inside a PDF (Cmd+Shift+4 then click and drag), then drag the picture into the app of your choice. If you open the Mail menu then click Preferences and Signatures, you can drop the captured doodle into one of your email signatures. [9to5Mac]