There was a lot of potential when someone at Disney decided to turn Rey's Speeder into a USB flash drive. That is, until the company decided to cheap out and put a paltry 4GB of storage in it. It won't even be able to hold the HD digital copy of The Force Awakens you're so desperate to download.
The wee drive is on sale right now at the Disney Store website for £15. That's a high price for something probably slower than Jabba the Hutt trying to walk on a frozen pavement. [Disney Store via Laughing Place]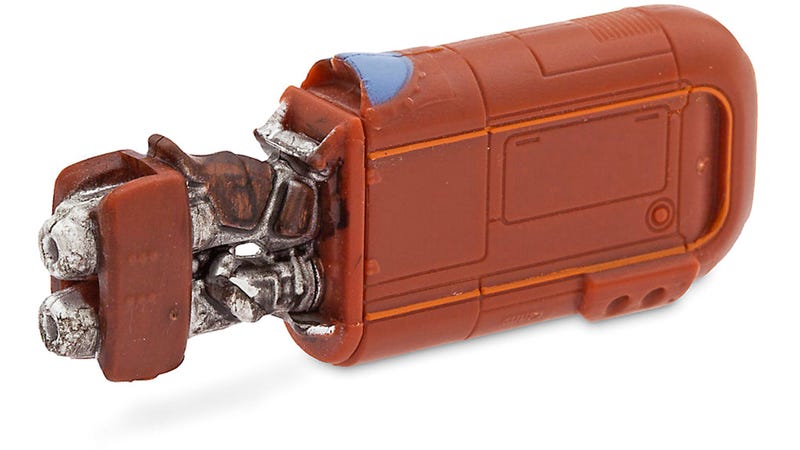 ---
Toyland: We love toys. Join us on Facebook or follow us on Twitter.