Spring is here, and so are some great reads! What does April have in store? Two Terry Pratchett tributes. New books from C.J. Cherryh, Harry Turtledove and M.R. Carey. Wish-granting moonshine! New space opera! And much, much more. Here are the most essential science fiction and fantasy books in April.
The author of a series of Warhammer 40K tie-in books is now creating his own military SF universe, with a strong David Drake influence. Simon Forrester has been exiled from the matriarchal Rimward Commonwealth and forced to join the crew of the merchant vessel Stacked Deck. But he begins to discover a conspiracy to start an interstellar war, and has to decide where his loyalties lay.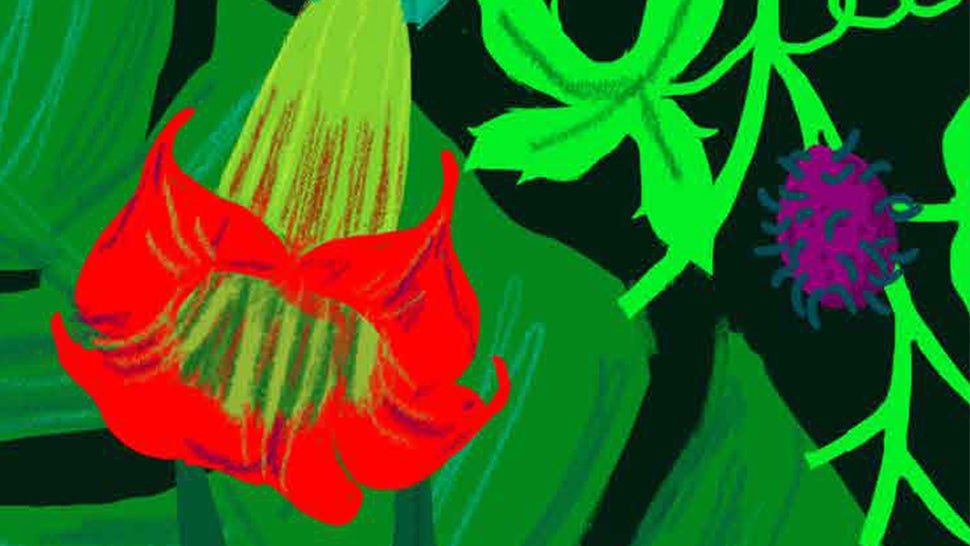 This young-adult debut blends mystery with Caribbean folklore and magical realism—a girl named Marisol goes missing after she wrote down a wish and left it at a cursed house. Her friend Lucas tries to find out what happened to Marisol, and becomes entangled with the occupant of the cursed house, whose touch is poisonous. And then Marisol's body washes up on the shore. Publishers Weekly praises the "dreamy, fever-induced scenes" and says the "atmospheric ending guarantees goose bumps."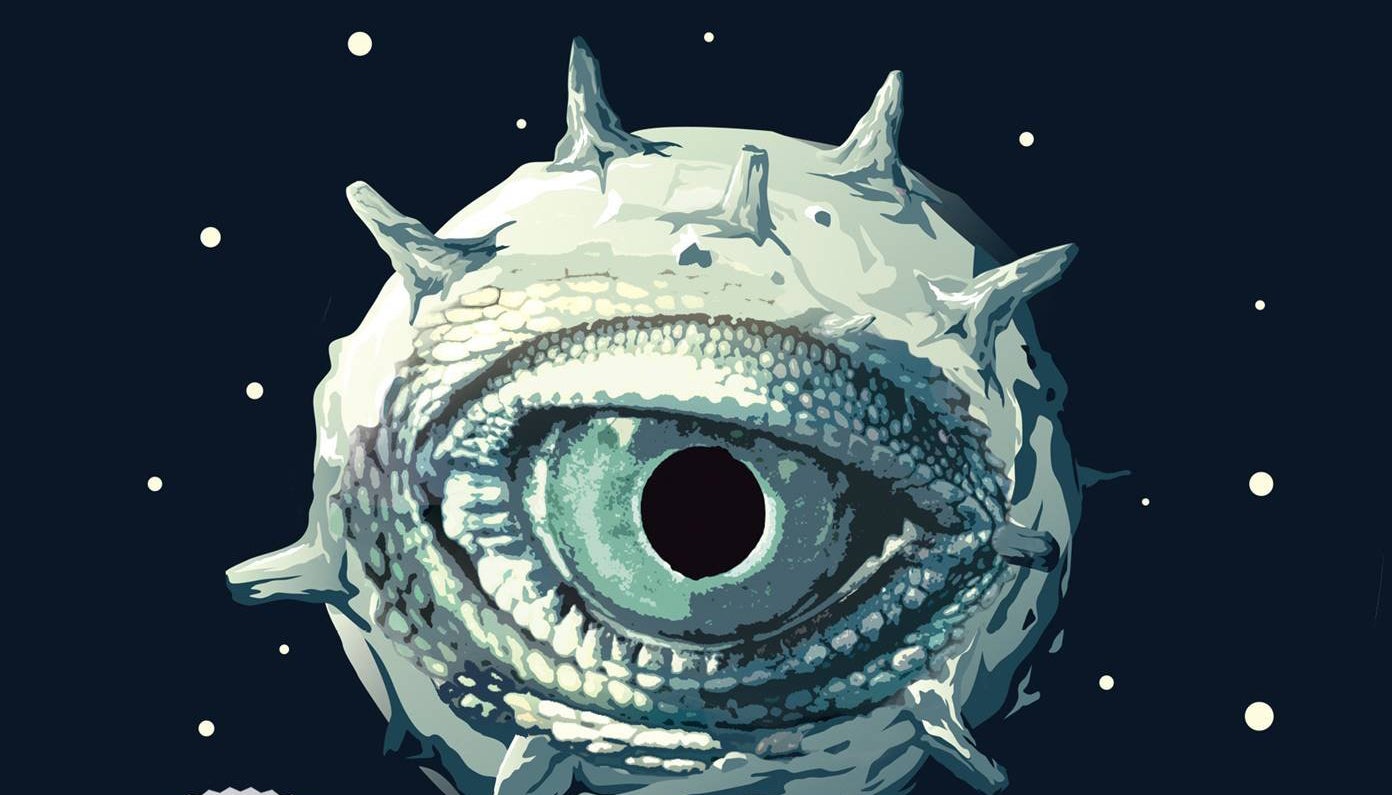 With a title like "Asteroid Made of Dragons," what more do you need to know? Okay, fine. So there's an ancient menace that is coming back to Earth after years in space, and a motley group of adventurers has to save a magical world that's been built in the ruins of a technological society. Publishers Weekly calls it "excellent" and "irreverent," and says the tone is reminiscent of Terry Pratchett. And it's published by Sword & Laser, who do that awesome podcast you love.
The Girl With All the Gifts was one of our favorite novels in years, and now Carey is back, with this story of a woman who's stuck in a notorious women's prison after burning a 10 year old kid to death while high on heroin. That kid starts visiting her, as a ghost, and leading her into the lands of the dead, and even visit the dreams of the other inmates in the prison. She has to clear her name, expose a drug ring inside the prison, and solve the mystery of this ghost who's leading her into other realms. Bibliosanctum says this is very different than Girl With all the Gifts, and adds that it took some time to warm up to but was well worth it. We published an excerpt here.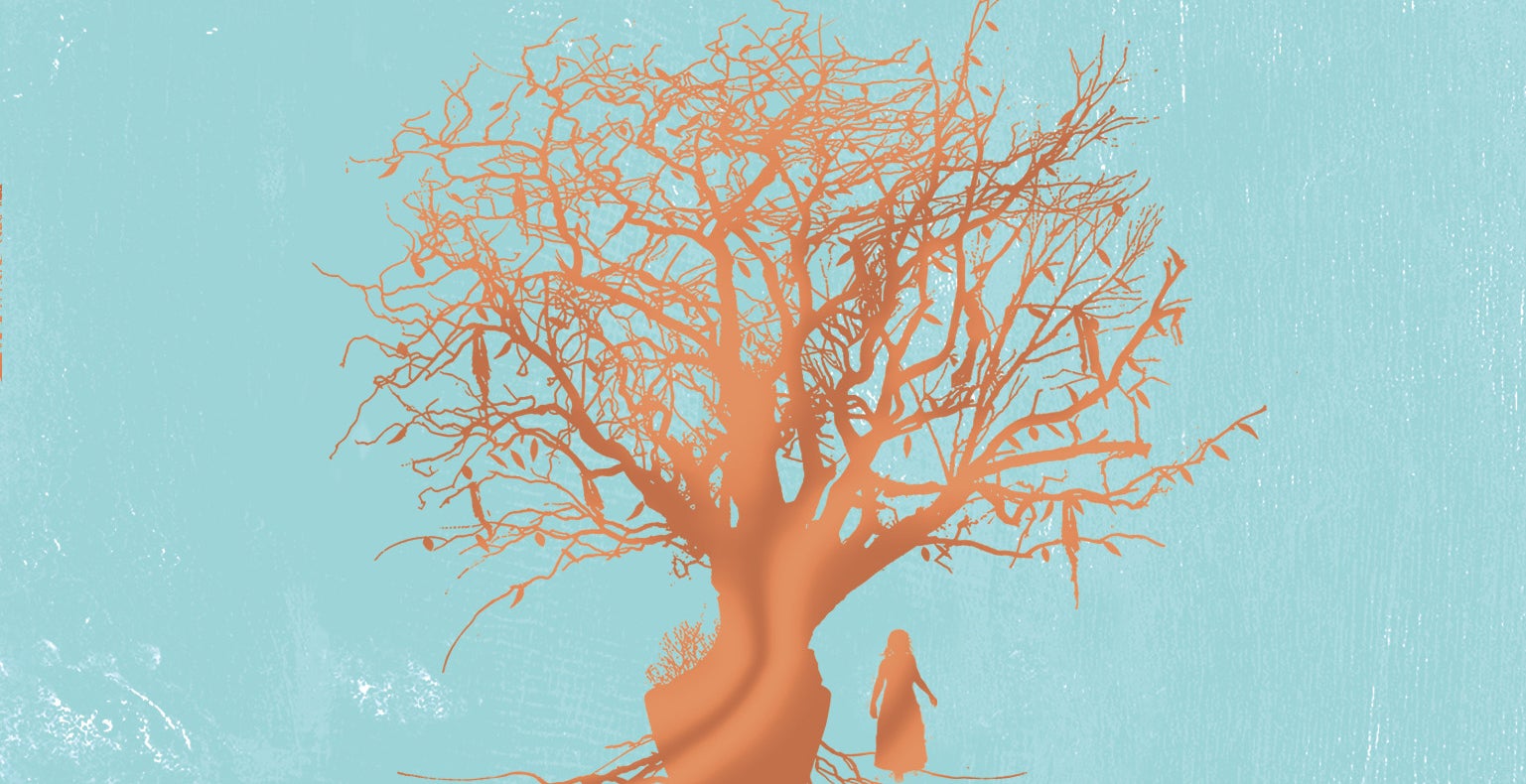 This fantasy novel made a huge splash in the UK last year and won the Costa Prize for Best Book of the Year. So if you haven't caught it yet, now is the time. In the late 19th century, Faith is forced to leave home after her father, a clergyman, causes a scandal with his Darwinist beliefs. Soon Faith's father is dead, and she's forced to investigate—but then she finds a tree that feeds on lies and produces fruit that contains secrets. The Guardian says, "At once entertaining and provocative, this is rich and resonant fare that manages to do what all good fantasy and historical fiction does: shine a light on our world."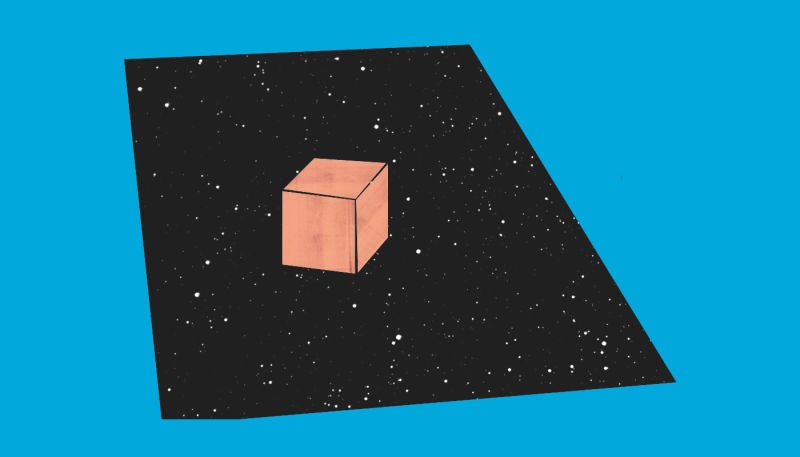 The author of the Sandman Slim novels goes deeper into comedy, in this story about a thief named Coop who steals magical objects. He gets out of prison and is hired to steal a mysterious box—which could turn out to have apocalyptic implications. Publishers Weekly says it's clearly indebted to Good Omens by Gaiman and Pratchett, and also has a hefty dose of Donald Westlake's comedy capers, adding that "magic is the broth bringing all manner of delicious ingredients together in this wonderful stew of a story." Read an excerpt here.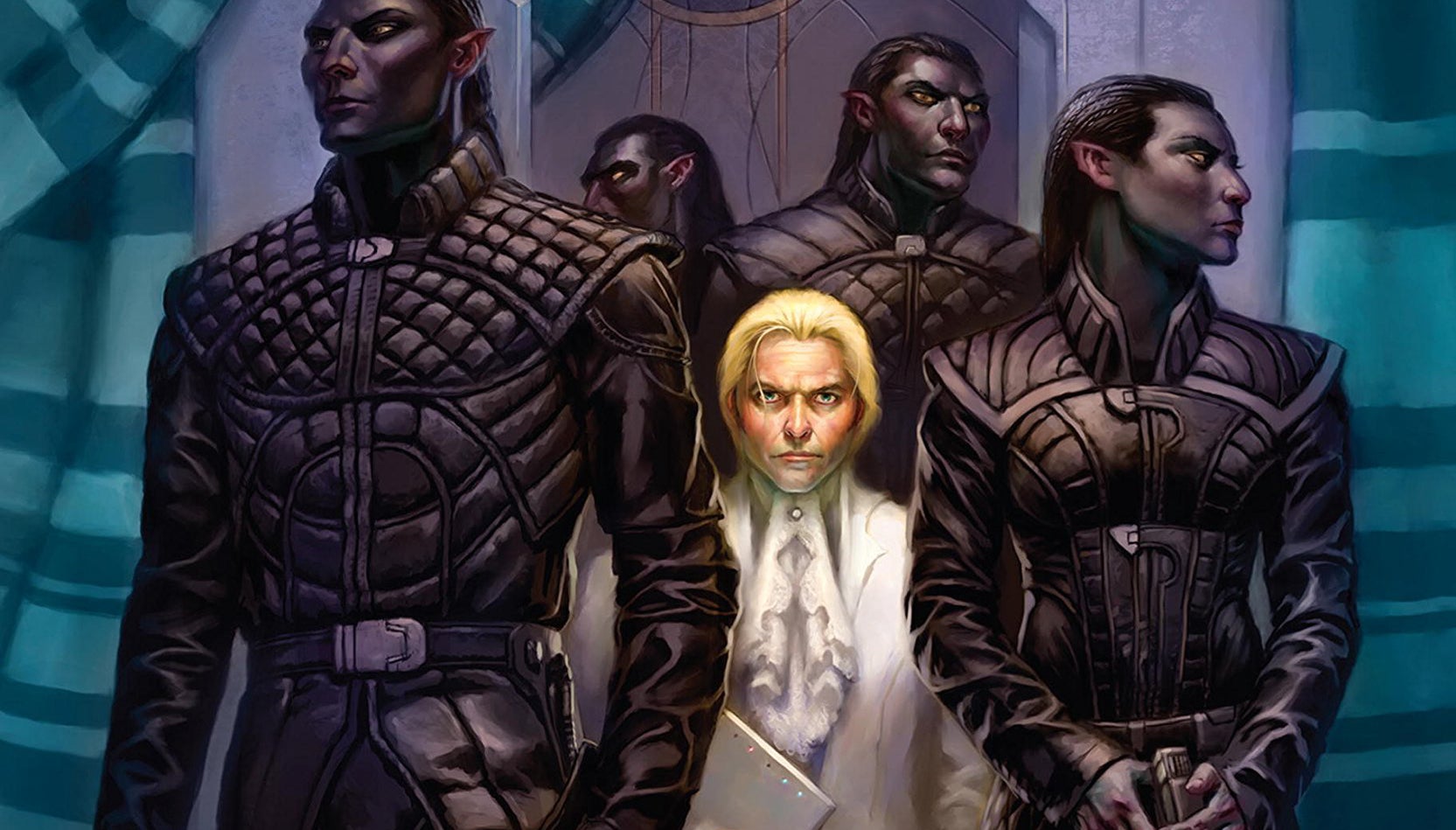 It's the 17th novel in Cherryh's long-running Foreigner series. This time, Bren is dealing with a visit from the kyo, and then he encounters a human prisoner aboard the kyo starship—and he's not from any branch of human civilisation that Bren is familiar with. Instead, he's from a long-lost human community that's been in a deadly war with the kyo for years. Tor.com says this novel won't mean much unless you've read the others in the series.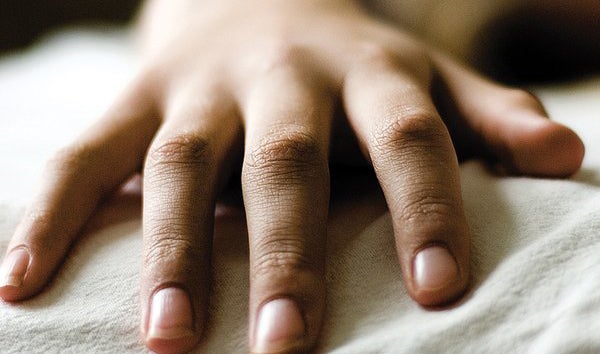 Loreena is a blind girl whose touch is deadly—but when she touches you, she travels with you into the afterlife, where she can see. But when her uncle starts having her help the terminally ill members of his congregation to die peacefully, she starts to wonder if she's an angel of mercy or an assassin. And then she uses her power to kill a drug dealer.
In this "comedy of manners," the 16-year-old Angel is supposed to marry a man that she doesn't love... but then her evil brother stops the wedding because he thinks Angel can lead him to the Book of Forbidden Wisdom, which is full of some mysterious power. Soon Angel and her sister are on the run from both her brother and her betrothed (who's also evil.) Read a brief excerpt here.
It's the end of the 1960s, and John F. Kennedy has survived several assassination attempts, thanks to the Psych Corps, a new federal agency that uses psychic powers. But one Vietnam veteran finds that the Psych Corps treatment, meant to erase his traumatic memories, doesn't work—so he kidnaps another Psych Corps patient and goes on a cross-country murder spree. Both Publishers Weekly and Kirkus gave this book a coveted starred review, and praised the stunning writing and characters.
This book has the best storyline: A teenage misfit crashes the popular kids' party, bringing four jars of her uncle's homemade moonshine. And she teaches the other teenagers a family ritual: Take a sip of moonshine, and make a wish. But the next day, every teenager's wish comes true, in the worst possible way. Kirkus praises the narration, saying: "Sharp, funny, and amiable, Lennie's narration feels a lot like a modern-day Scout's," but adds that the wishes get a bit silly.
In this misanthropic horror novel, the town of Black Spring, NY is haunted by the ghost of Katherine, a witch who was executed back in the 1600s. Her mouth is sewn shut and she wears chains, and any resident of Black Spring who leaves town for too long begins to have suicidal urges. A group of teenagers decide to post videos of their interactions with her on the internet, and it goes horribly wrong. Soon, the witch takes her revenge and the whole town descends into chaos. "Don't expect any hint of optimism," warns Kirkus, which also calls the book "well done."
This middle-grade novel is full of Hindu folklore, with a setting drawn from ancient India. When Maya's father screws up, she's forced to marry a stranger and become queen of Amar, a land of secrets and magic. Her new husband promises to make her powerful, but she doesn't trust him and soon she's traveling across worlds and uncovering secrets. School Library Journal gives it a starred review and calls it "a stunning debut filled with lush writing, smart characters, and a mysterious plot that provides as many twists as it does swoons."
In this follow-up to the Books of the Raksura trilogy, the shape-shifting Raksura all share a nightmare that the Fell, a race of predatory creatures, will come and destroy their home. To prevent this vision from coming to pass, Jade and her friends have to travel with a group of archeologists to a long-lost ancient site that may hold the key to their destruction. Publishers Weekly praises the engaging characters and imaginative world-building, but finds the pace much too slow. Read an excerpt here.
A group of kids (mostly girls) who returned to Earth from various fantasy worlds now lives together in a very special boarding school. But someone is murdering the students at this unusual school one by one, and the latest arrival, Nancy—who spent months living in the land of the dead—has to figure out why. Publishers Weekly says, "This gothic charmer is a love letter to anyone who's ever felt out of place." Read an excerpt here.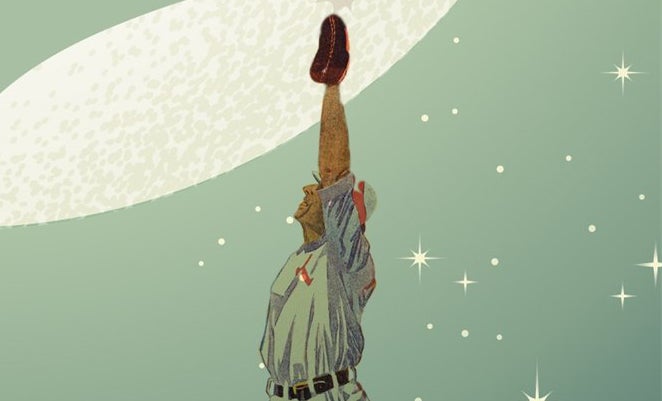 The master of alternate-history novels takes a break from war to give us a story of an alternate 1934, where the Great Depression includes unpaid zombie labour, predatory vampires, and other kinds of magic. A minor-league baseball player goes on the road with a traveling team, and is forced to confront his own racist upbringing. Publishers Weekly calls it a loving tribute to baseball history, but adds that you could remove the fantasy elements without changing the story.
A family of robots tends to a sick human, in a post-apocalyptic future where robots more or less rule the world. And then a new robot comes to live with the family: the mysterious Mr. Sapien. Kirkus praises Winter's "deft control of voice," and calls this book "lyrical, unexpected, and curiously affecting."
Chima returns to the world of her Seven Realms series, a generation later, in the new Shattered Realms series. Adrian is a young prince who runs away to study and become a healer-wizard (with a sideline in assassination). Jenna is a coal-miner who joins the rebels against the crown. They meet up at court years later, one of them a prisoner and the other a slave, and they team up to get revenge. Kirkus gives this book a starred review and calls it a "splendid jumping-on point."
When Rose Franklin was a child, she discovered the head of a giant ancient robot buried in the woods near her house. Now, as an adult, she's become a scientist and she's in charge of hunting down the other parts of that giant robot. But once the robot is assembled, it accidentally blows up part of Denver, Colorado, and the whole world wants a say in how to control it. But more importantly, why did aliens leave a giant robot on Earth? Publishers Weekly calls this book "fascinating" and "intriguing."
This YA book has the best title, and the concept sounds neat too. Basically, a hole has opened up in the universe, and things are leaking through from other realities. Like, Scott sees his teacher suddenly turn into a soul-sucking demon, while Davey sees the school janitor turn into a giant sloth. Scott and Davey are the only ones who can see what's going on—but unfortunately, they hate each other almost as much as they hate demons and monsters.