When you think of Paris, you probably think of narrow, tree-lined streets. But consider some of its most famous monuments: they're ringed by several lanes of busy vehicular traffic. Now the city is promising at least half of that space will go to pedestrians instead of cars.
Seven sites in total are getting people-friendly makeovers, including tourist-frequented places like the streets around the Panthéon. This means expanding pavements and bike lanes, adding more greenery, and rolling out cafe chairs and tables. There's very good precedent for this at the Place de la République, which underwent a similar makeover in 2013 that was so popular with Parisians the changes have remained to this day.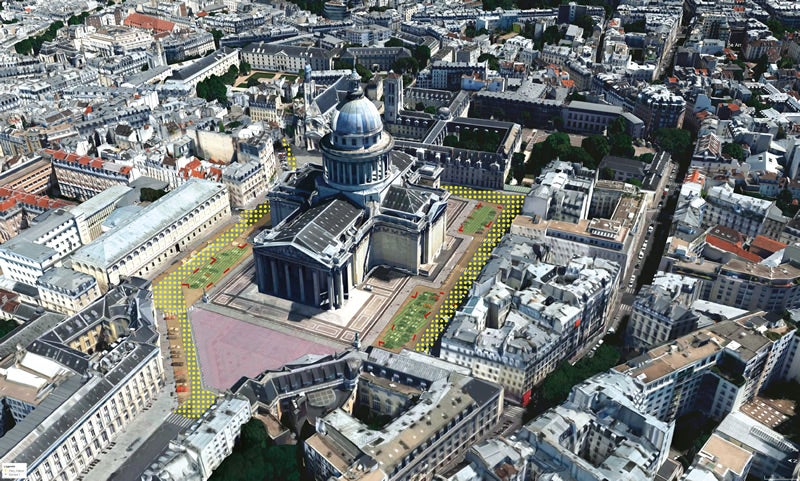 Place du Panthéon
According to Co.Exist, some changes are being informed by collecting data. At Place de la Nation, which has a mind-boggling EIGHT LANES for cars, the city is using something called Placemeter to get information on how the new space is used and test the effect on traffic patterns before they become permanent:
With a set of temporary cameras, which count people anonymously, they're able to measure how many people are walking and biking, where cars are at any specific location, even how many retirees are playing pétanque. Placemeter will work with the city to start testing different scenarios, such as what happens if streets are closed in a certain location for a month, or what happens if benches and chairs go in another place, or what happens if bike lanes expand.
We've seen these kinds of pedestrian plazas being reintroduced all over the world, bringing great economic and health benefits with them. But the key to being able to deploy these kinds of urban design solutions is to prove that they won't be detrimental to traffic or local business. This is where modelling can really help. Paris's approach sounds similar to the intentions of Flow, the software platform that the US Department of Transportation wants US cities to use to make better transportation planning decisions. [City of Paris via Co.Exist]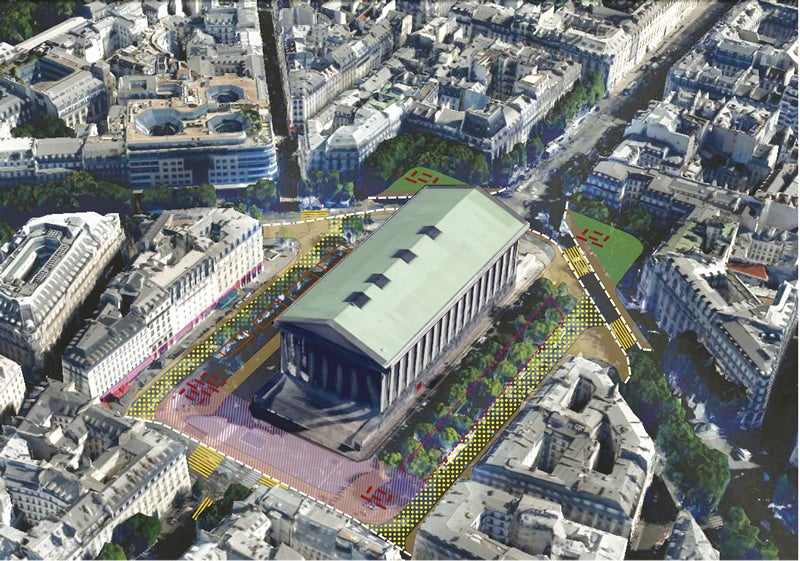 Place de la Madeleine