For some reason, messaging app Snapchat decided it was a good idea to create a Bob Marley filter. The effect in question makes the user look like a bizarre, warped version of the late singer, dreadlocks and all.
All the typical things that might stop a massive social network from doing this — the fact that it looks like an automated blackface, the reductiveness of creating a Bob Marley filter on April 20th (i.e the Americanised date of 4/20, a day celebrated by cannabis fans) the half-hearted attempts at incorporating Marley's music, the fact that it literally slaps blackface and dreadlocks on everyone who tries it — apparently didn't occur to Snapchat.
Instead, we got this: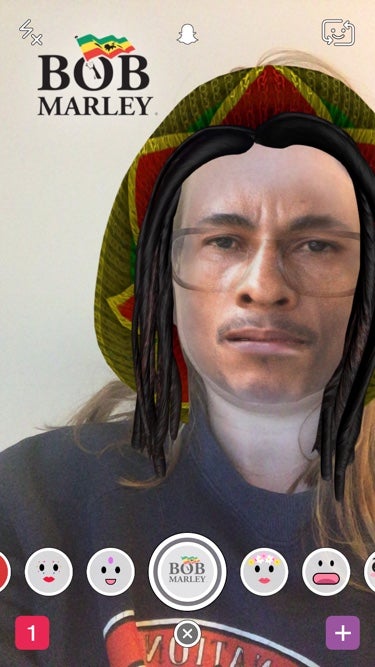 It's unclear whether or not the filter was created specifically for 4/20. Either way, the filter is in extremely poor taste. We've reached out to Snapchat for an explanation, and we'll update if we hear back.