Trying to hurriedly stuff a backpack with everything you need before heading out the door is made difficult when you don't have a free hand to hold the thing open. So The North Face has replaced the zip on the main compartment of its new Access Pack with a rigid pop-open panel that remains wide open as you fill it.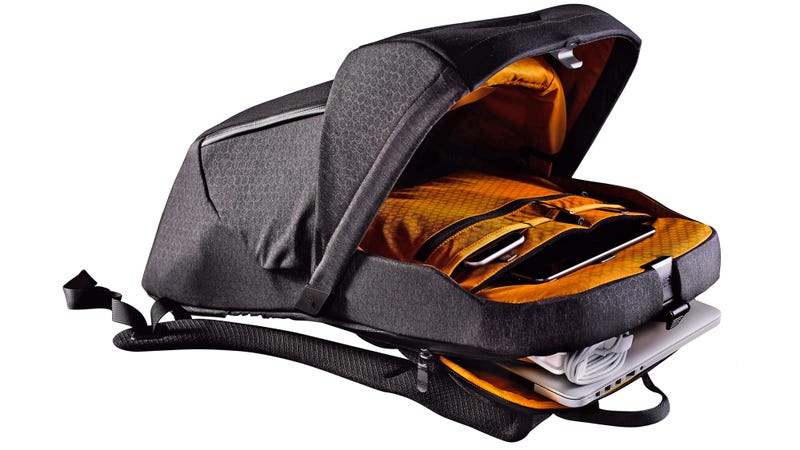 Pushing a button on the top of the pack releases the panel's spring-loaded locking mechanism, leaving it opened wide like a whale ready to swallow Pinocchio — except it's hungry for your random books, electronics, water bottles, and other day-to-day necessities, not puppets.
A thinner zip-up panel on the back of the Access Pack is designed to hold your laptop; it's slightly harder to quickly open for security reasons. And throughout the pack you'll find a series of pockets that allow quick access to phones, pens, and other smaller items using ejector straps you simply have to pull.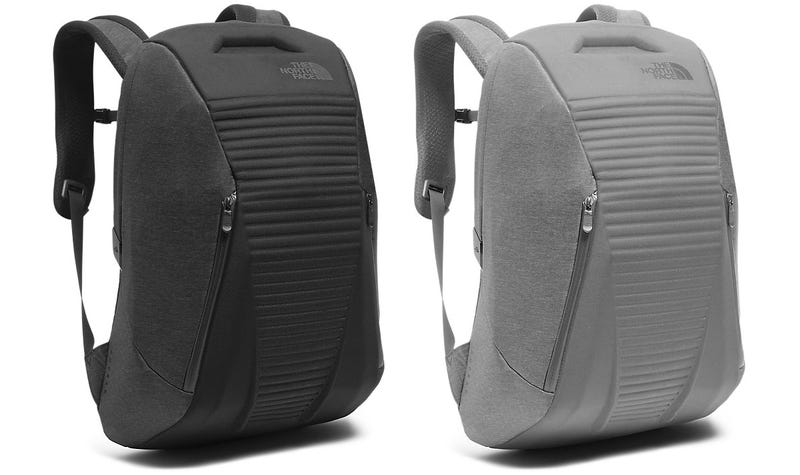 You might balk at the Access Pack's $235 price tag (what that will translate to in the UK market is TBC), but you probably wouldn't hesitate to spend that much on a sturdy pack designed for hiking and camping trips, which you'll probably only use for about a week every year. Why not splurge on the backpack you have to carry to work the other 51 weeks of the year? [The North Face via Gear Patrol]