When flying you probably do all you can to avoid checking a suitcase full of your belongings. So why allow baggage handlers to toss an expensive pram around? The gb Pockit, confirmed by Guinness to be the world's most compact pram when folded, can actually fit under an aeroplane seat, or be squeezed into a purse.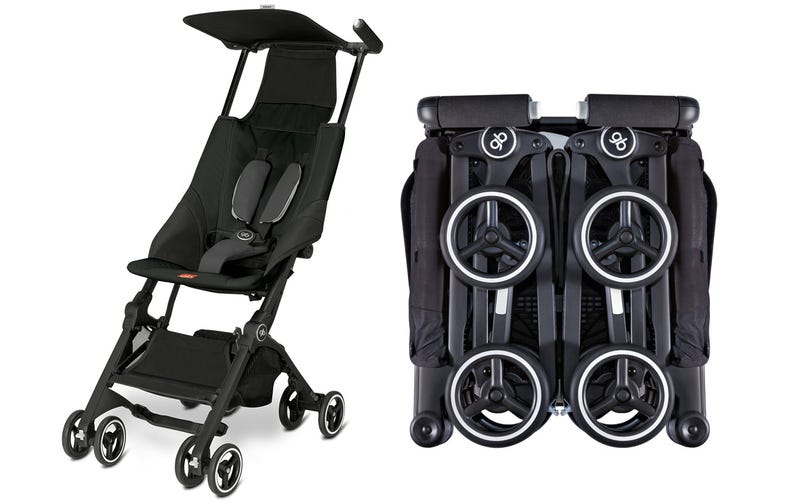 Despite weighing 4.5 kilos, and shrinking to a mere 12-inches wide and 14-inches tall when collapsed, the gb Pockit can still carry infants weighing up to 25 kilos. Depending on how quickly your young one grows, you can probably get a solid year's use out of the pram before your child maxes it out.
It's not designed to replace a full-size pram than can accommodate a car seat, and you'll probably find its compact wheels unsuitable for anything but concrete pavements, carpeting, or tiled-floors. But the compact Pockit still manages to squeeze in a height-adjustable five-point safety harness, a retractable sun shade, and a storage basket underneath that can hold an additional 5 kilos of toddler gear.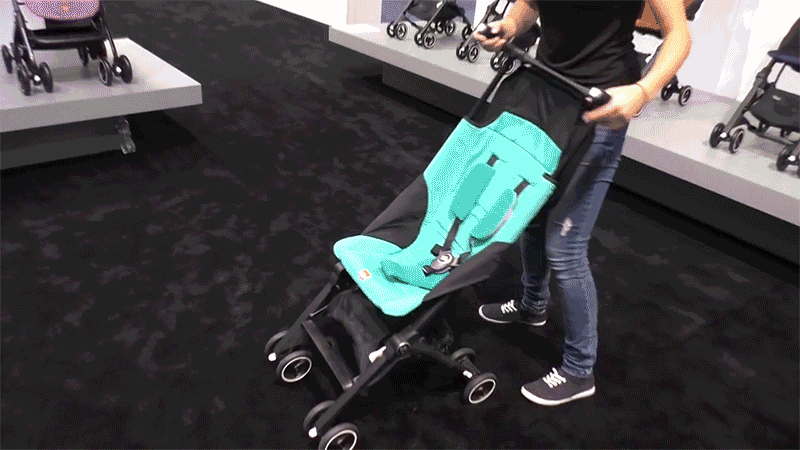 gb Pockit GIF courtesy GrowingYourBaby
Its compact size is easily the best feature of the Pockit, allowing it to be brought onto planes as a carry-on item, or even tossed in a backpack as an emergency backup for when a toddler gets tired of walking. But unlike a lot of prams that are harder to fold than a Transformers toy, collapsing the Pockit is remarkably easy, and just as simple to unfold as this video from GrowingYourBaby demonstrates.
It also features two different folding options: the most compact approach first requires the back wheels to be folded in, but a slightly less compact and faster option lets you immediately collapse the whole thing right from its handlebars without that extra wheel folding step. Depending on the situation, like limited storage space or a screaming baby, you can opt for either one at any time.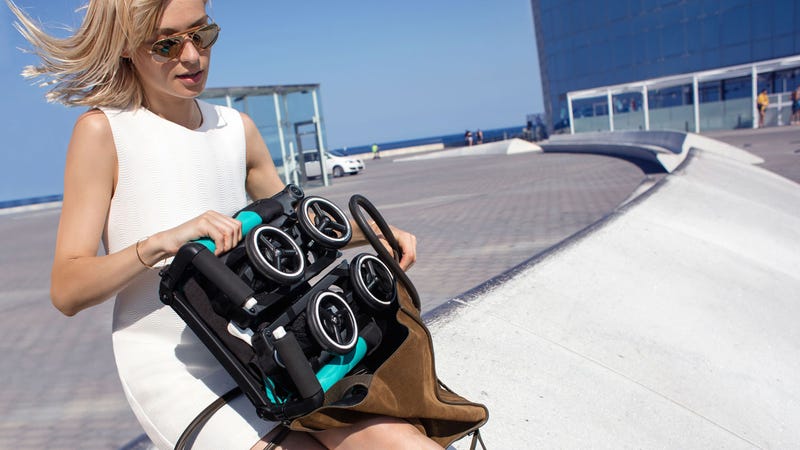 The gb Pockit isn't the cheapest compact pram you can buy. At $250/£176 you will be paying a bit of a premium for that Guinness World Record-holding folding mechanism, and its tiny wheels and limited capacity means it will most likely have to be a secondary pram to a larger, and more expensive, ride for your little one.
But if it means that occasionally you get to leave that larger pram parked at home and travel a little lighter (relatively speaking) with your kids, this seems like a great option, especially if you have travel plans on the horizon.