Over the last two decades, a new type of building has invaded New York City: The super skinny supertall known as a "super-slender." This new generation of skyscrapers range from 50 to 100 stories, are almost uniformly filled with luxury housing—and some are wedged into the city with astoundingly tiny 45-feet-wide footprints.
A new exhibition at the Skyscraper Museum in New York looks at how the slender movement came to be: from the air rights laws that made them possible, to the design innovations that allow architects to build such spindle-thin towers.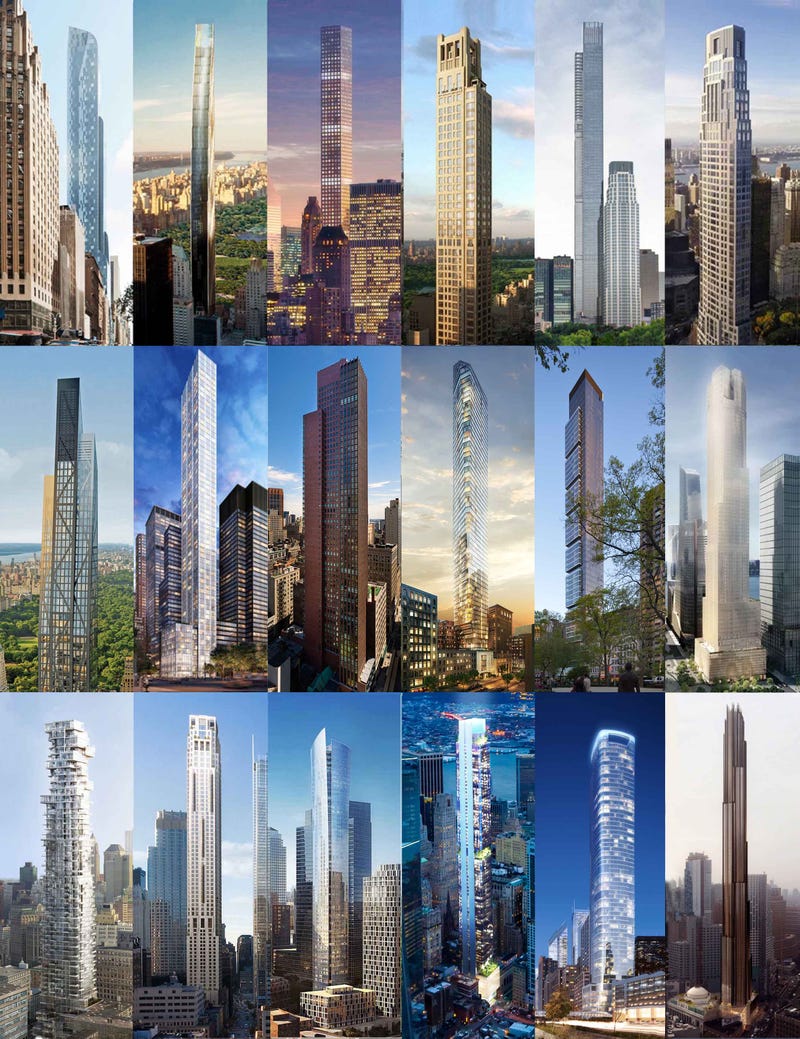 18 new "super-slenders" under construction in New York
"Slenderness" is an actual term by engineers that historically describes a structure with a 1:10 or 1:12 ratio when comparing a building's width to its height. In the last few years, newer buildings have been able to achieve even more jaw-dropping ratios. The Nordstrom Tower going up on 57th Street has a ratio of 1:23! This will make it the most slender building in the world.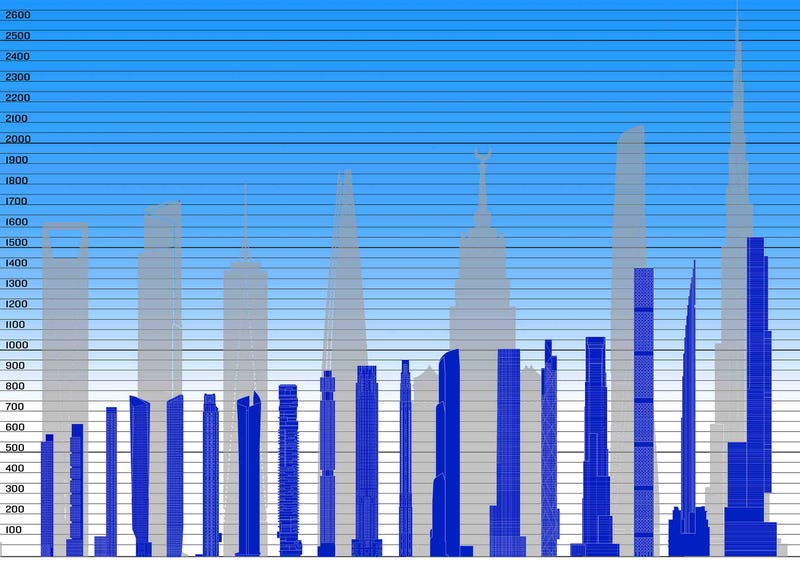 From left to right, the grey buildings are: Shanghai World Financial Center, CTF Finance Centre, One WTC, Lotte World Tower, Mecca Royal Clock Tower, Shanghai Tower, Burj Khalifa
Although some of these towers are going to be New York's Super-Slenders]