You can thank the guys toiling in this pictures for the fact that you don't have to change your tyres very often: They're mining sulphur, which is mainly used to vulcanise rubber and make it more durable.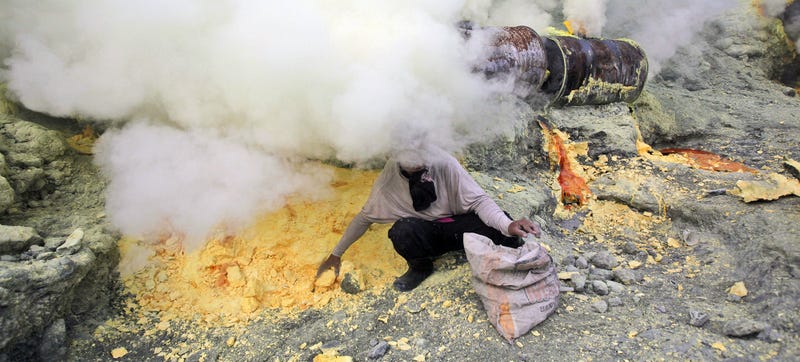 This series of images from Assocaited Press shows how sulphur is mined from the crater of Mount Ijen in Banyuwangi, East Java, Indonesia. An attraction for tourists by day, workers descend into the crater, which is more than 9,000 feet above sea level, at midnight, working until dawn so that they can avoid the heat of the day.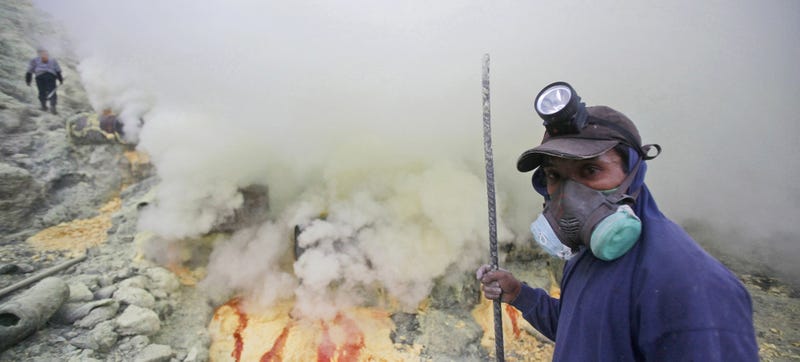 But conditions are still pretty dire: They have to endure toxic fumes and carry huge slabs of the bright yellow material, earning up to £7 per day at best.