Libraries are magical places, and even the smallest local branch over the corner deserves your attention, and you should pay a visit regularly. Artist André Chiote believes in the power of libraries, and has put together an astounding set of posters to celebrate their importance.
These minimalist posters below, created by Chiote, an architect and illustrator living in Oporto, Portugal, beautiful to behold.
Talking to Arch Daily Chiote noted that:
Libraries are houses of books. And newspapers. And magazines. And music. And movies. The entire world connected, where we are with ourselves and with others. They are our memories and our legacy. The reference of knowledge and leisure but also urbanity. Libraries are the house where we must always return.
Chiote grabbed the most characteristic part of the facade of each building, and pulled it all over the canvas creating geometrically complex, visually striking illustration, with satisfying complementary colors, and play of shadows and lights. His posters are celebrating architecture and knowledge, architects and librarians at the same time.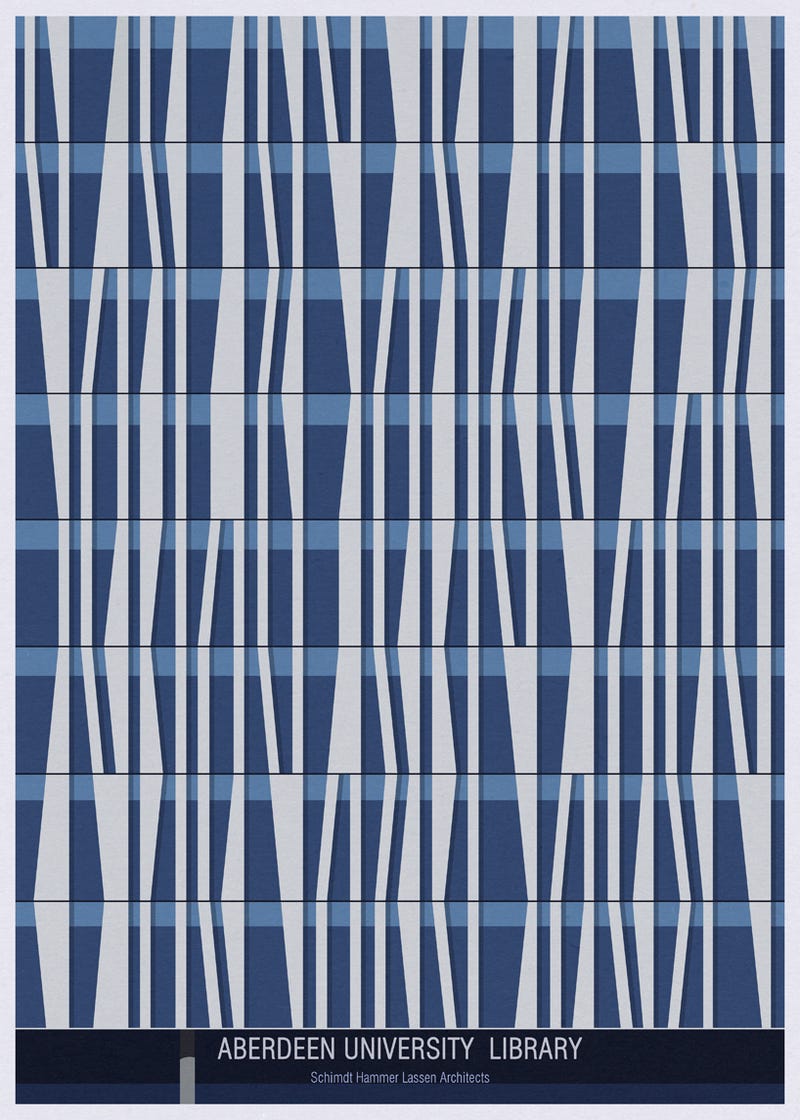 Aberdeen University Library, Aberdeen, United Kingdom.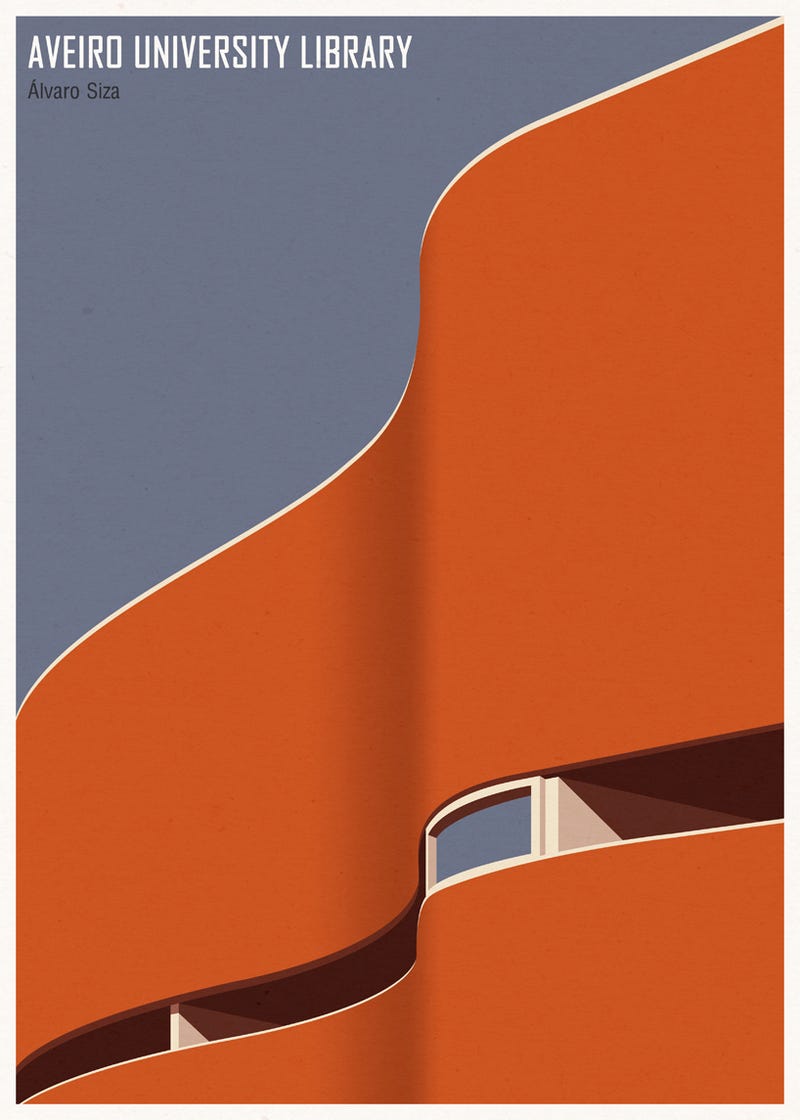 Aveiro University Library, Aveiro, Portugal.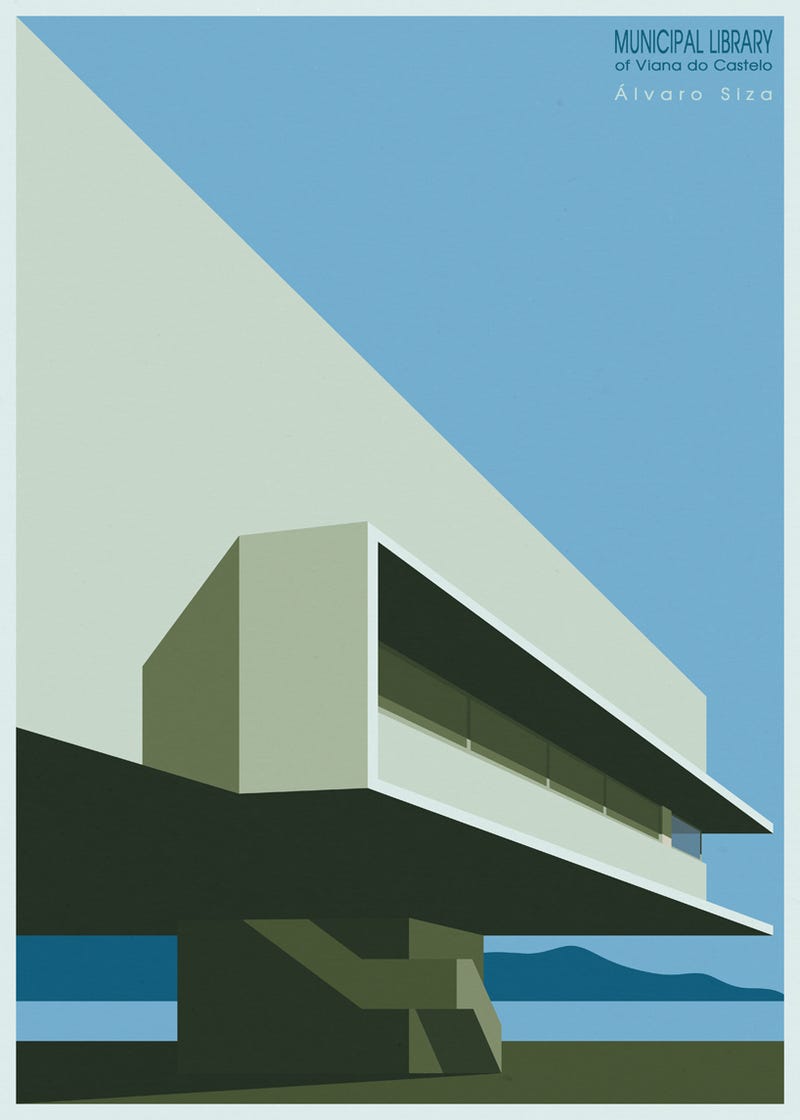 Municipal Library of Viana do Castelo, Portugal.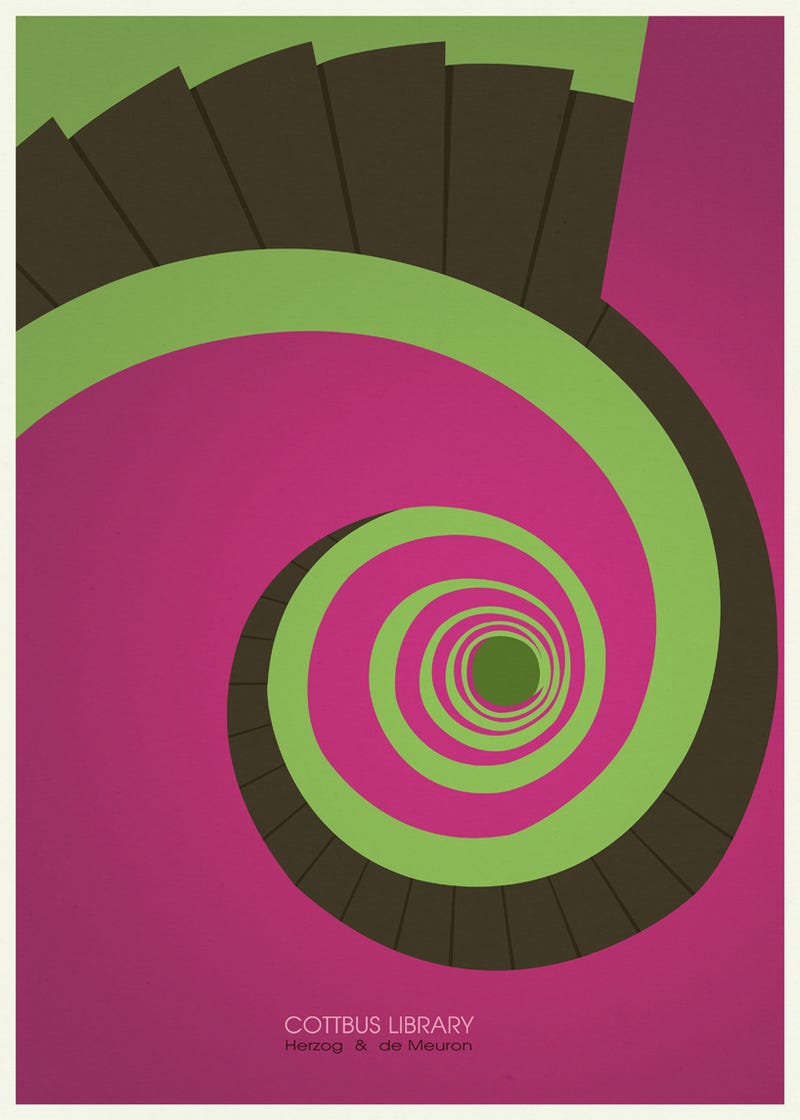 Cottbus Library, Cottbus, Germany.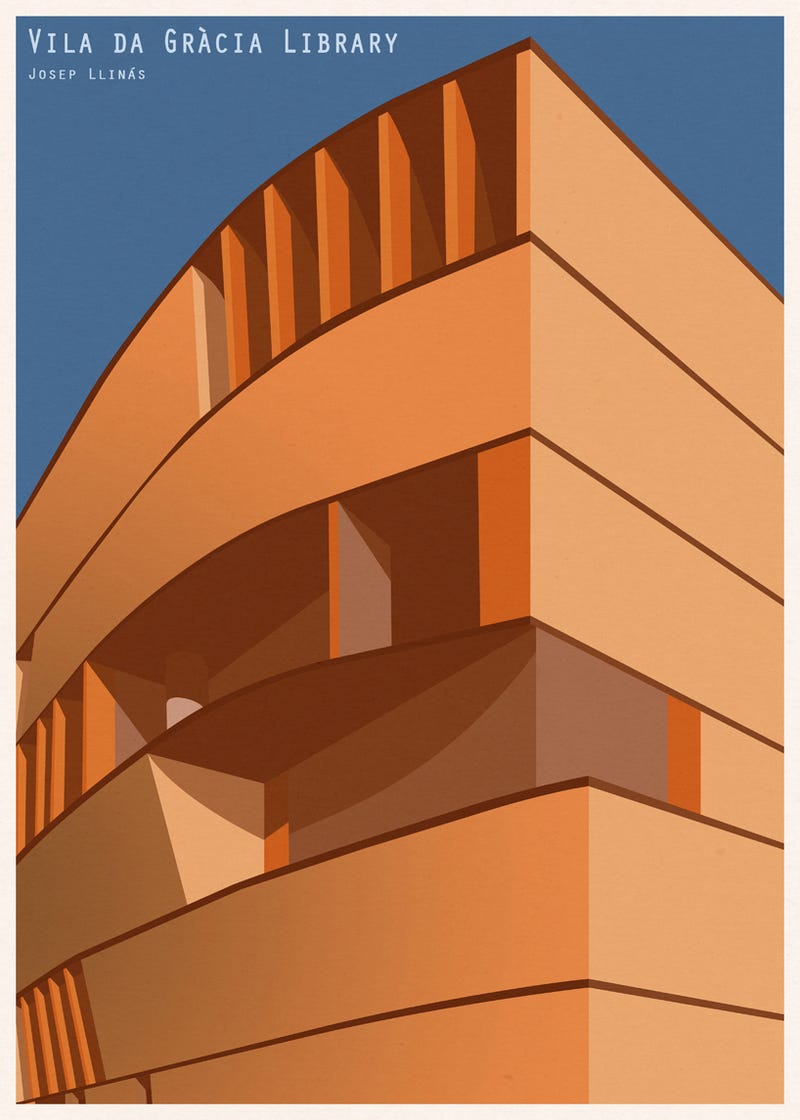 Vila de Gràcia Library, Vila de Gràcia, Barcelona, Spain.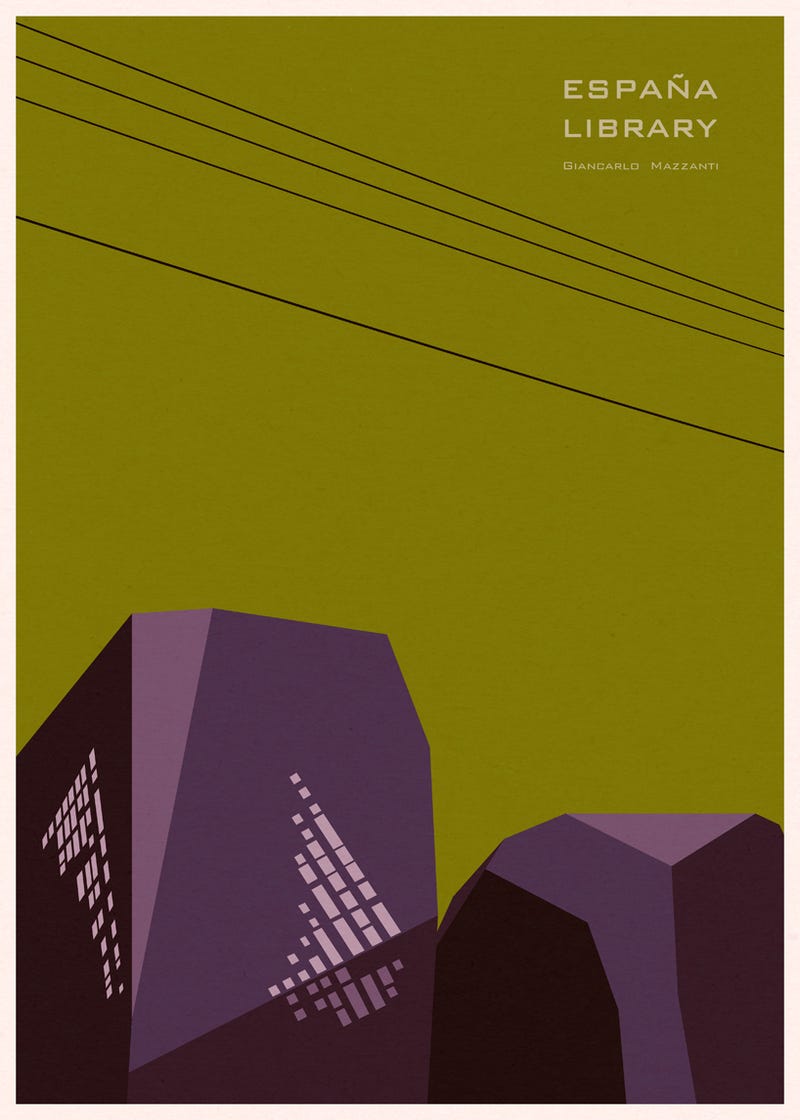 España Library, Medellín, Colombia.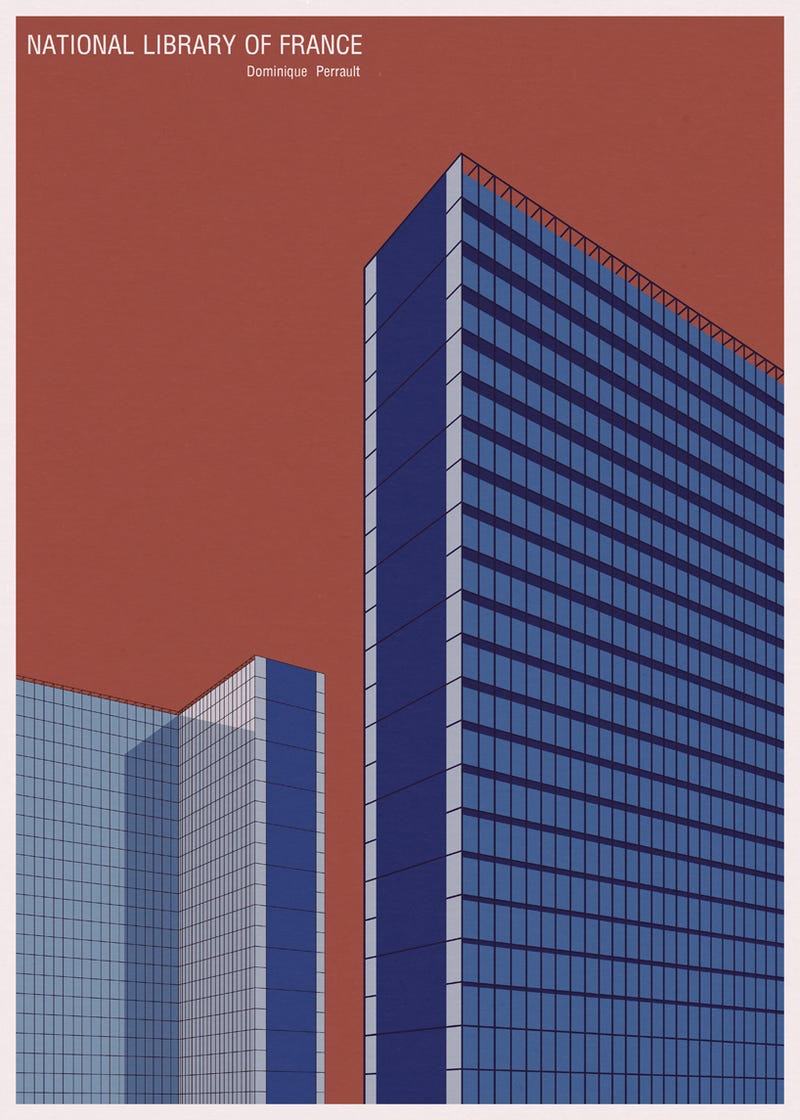 National Library of France, Paris, France.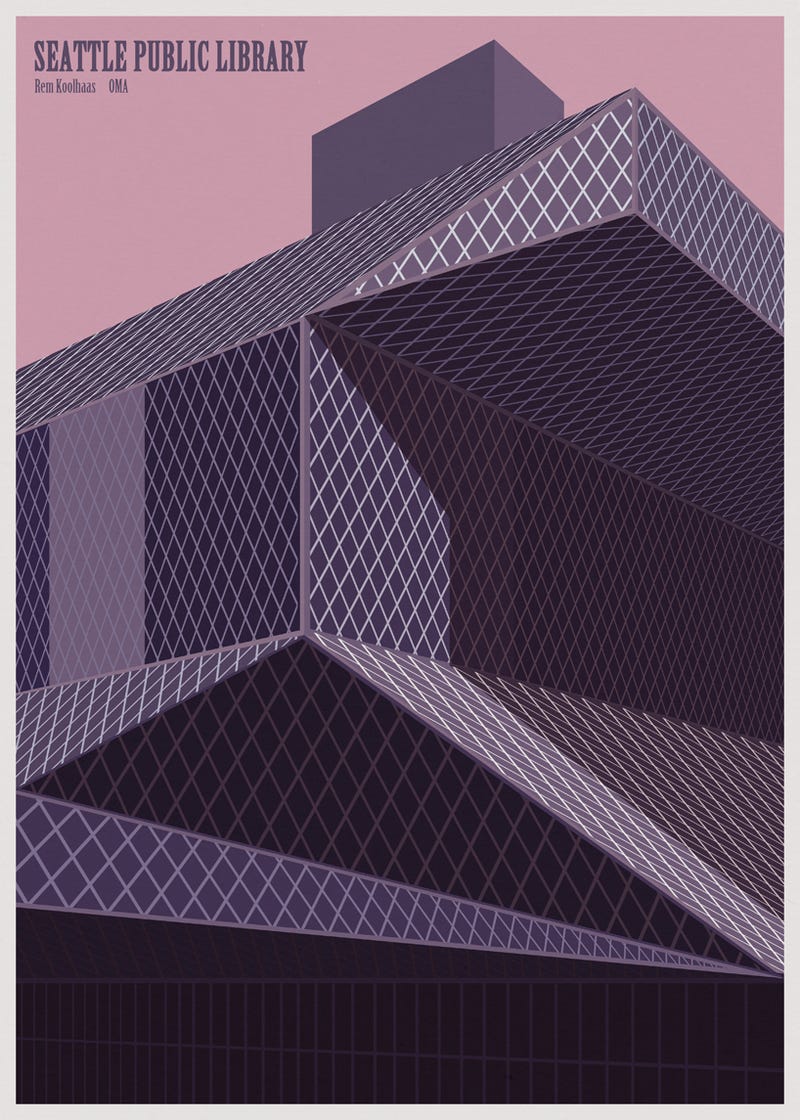 Seattle Public Library, Seattle, Washington, USA.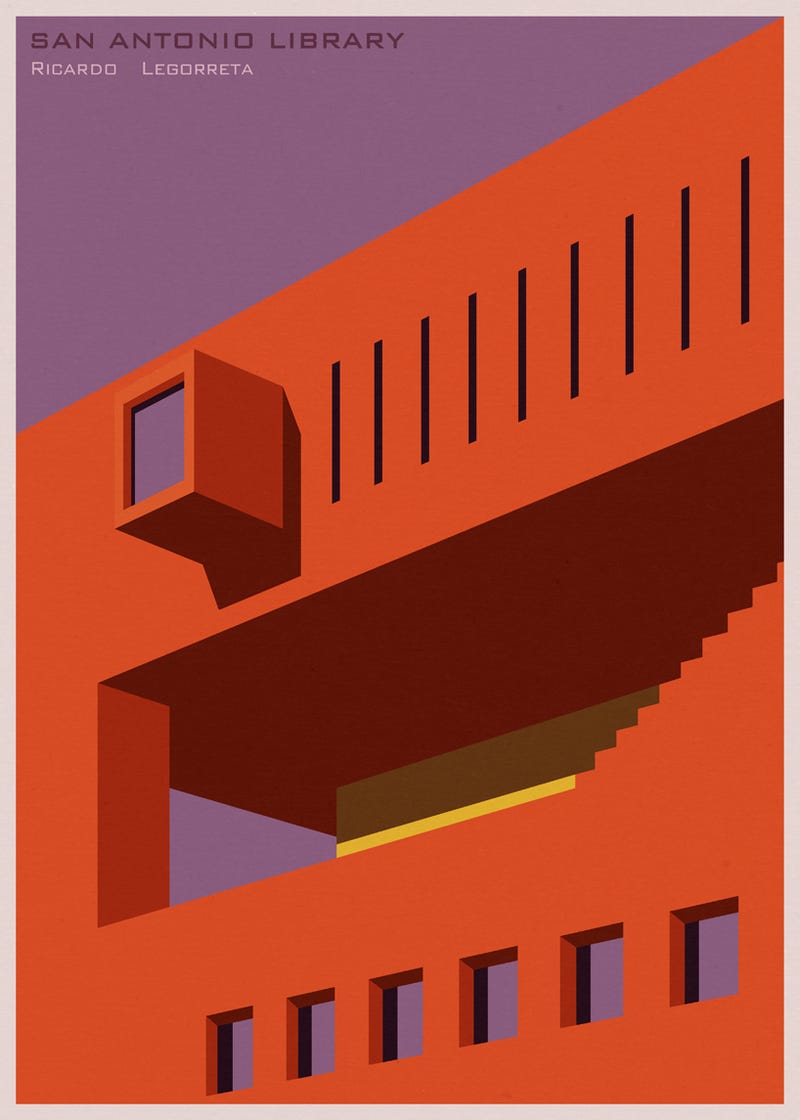 San Antonio Library, San Antonio, Texas, USA.