Each year, the opening of the Serpentine Pavilion heralds the beginning of summer with a temporary structure installed in a Hyde Park. This year, the pavilion was designed by Bjarke Ingels, the Danish superstar architect who was recently brought onboard to design Hyperloop One stations. Depending on where you stand, it's either a very convincing take on a contemporary Minecraft cathedral, or a fancy modern house for Q*bert.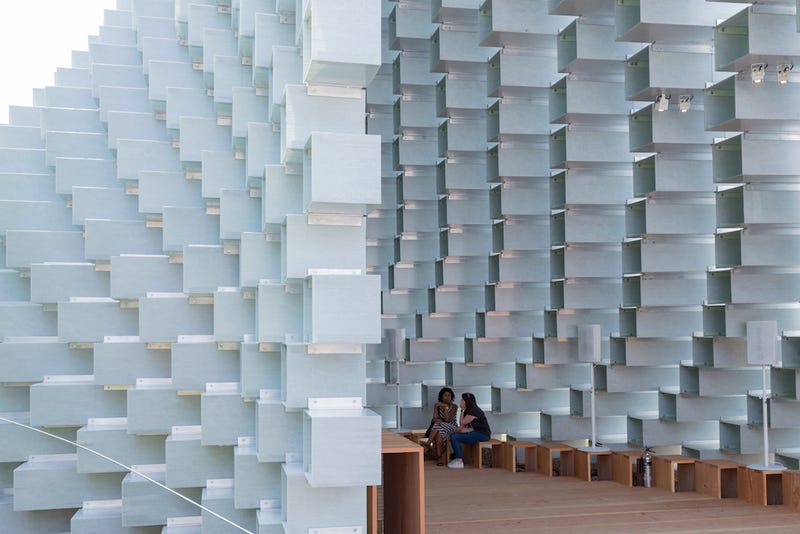 Ingels's vision for the pavilion was an "unzipped" stack of blocks. He worked with a furniture fabricator to design a cube out of translucent fibreglass that could be staggered and bolted together (which is kind of his thing). The way they made the cubes is a method called "pultrusion" where fibreglass is pulled through a mould to keep the fibres in the resin perfectly straight, resulting in a very strong object. Which means the structure is sturdy enough to climb on, but you can only go as high as a wire that politely suggests 'OK that's high enough, thank you'.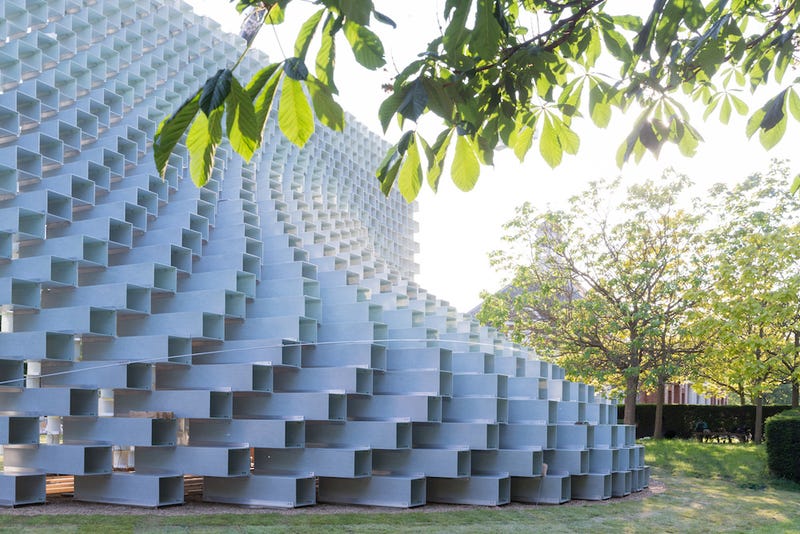 If the first thing you thought when looking at this is that it looks exactly like Minecraft, well, even Ingels said it himself on his Instagram page.
It's actually pretty amazing to see how different the structure looks from different angles.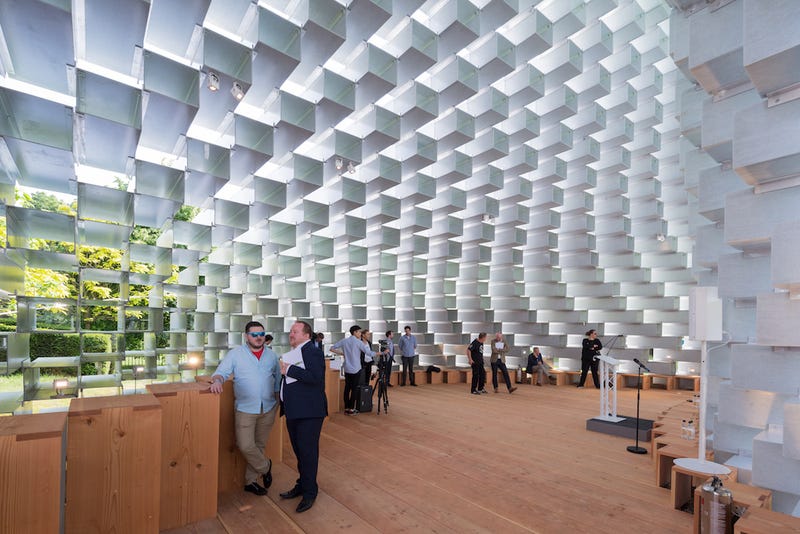 Inside, flooring and furniture made from the same fibreglass material will serve as a space for performances and events. The pavilion is open until October 9. [Serpentine Pavilion]