Way back in 2008 BMW revealed an especially outlandish concept car called the GINA Light Visionary Model that traded metal body panels for a flexible lycra-like fabric wrapped around the vehicle. It wasn't exactly pretty, which makes it harder to understand why Puma would use it as inspiration for a new shoe.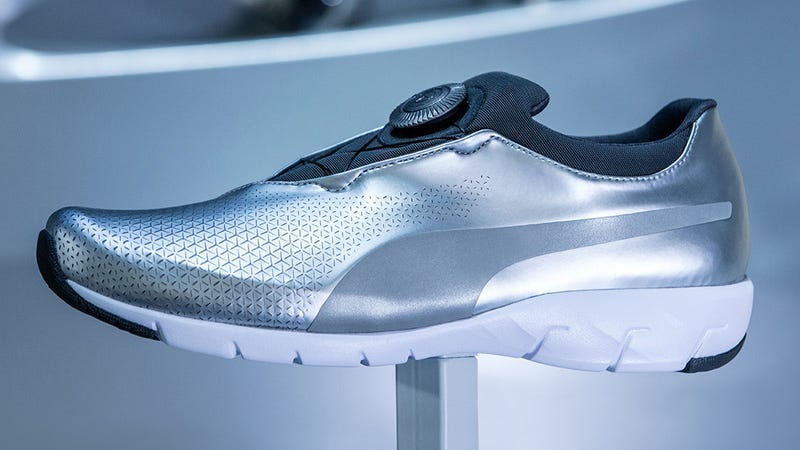 Back when BMW was designing the GINA concept it actually called on Puma to help develop the special fabric wrapped around the vehicle's chassis. So it makes sense that Puma would use the BMW GINA as inspiration for a new driving shoe. But eight years later?
Like the concept car, the BMW X-CAT DISC uses a single seamless piece of silvery fabric for its outer shell. Unfortunately, the results make you think of a costume for a low-budget science-fiction film, instead of cutting edge design. But the sneakers do incorporate Puma's DISC technology, which swaps laces for hidden cables surrounding the wearer's foot that can be tightened and loosened using a dial on top.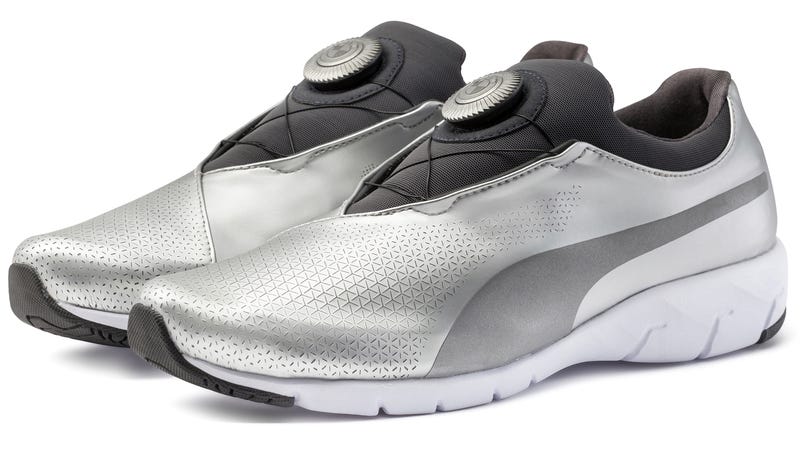 Pricing hasn't been revealed yet, so if you are interested in wrapping your feet in shiny mylar balloons be prepared for a hefty bottom line when you grab a pair starting on July 1 from Puma's online store and select brick and mortar sellers worldwide. [Puma via Autoblog]