Picky shoppers only choosing the most perfectly-shaped and blemish-free produce at supermarkets has led to a tremendous amount of food waste. To illustrate how not-so-perfect fruits and vegetables are still perfectly edible, Hasbro has created a misshaped version of Mr. Potato Head to serve as a spokesperson.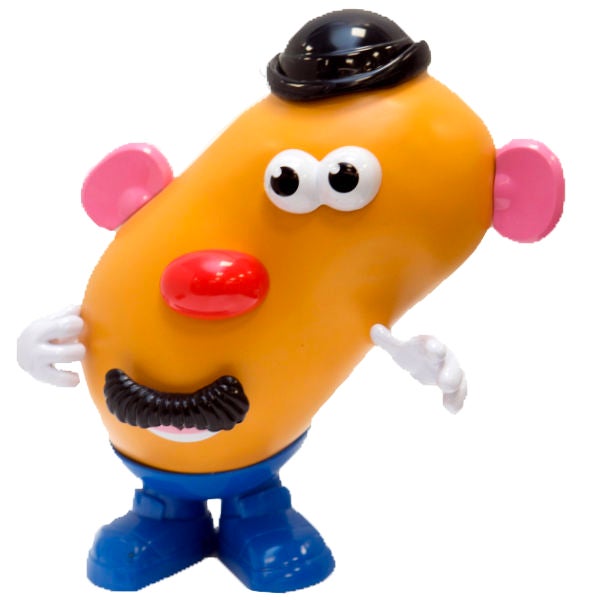 Working with ASDA, Hasbro's Wonky Mr. Potato Head features a more biologically-accurate potato used for his head.
As a result, Wonky Mr. Potato head looks like a character out of a Salvador Dali painting, but the standard Mr. Potato Head parts and accessories can still fit on his twisted body.
Those of us who are perfectly fine with buying imperfect fruits and vegetables will be happy to learn that Wonky Mr. Potato Head is actually up for grabs via an eBay auction with all the proceeds going to charity. The current bid is around $95, and there's six days left to add this Mr. Potato to your collection. After that, you'll have to resort to sticking a regular Mr. Potato Head in the microwave and making your own. [eBay via ToyNews]