What does a "modular" smartphone even mean? Google thinks its breaking apart almost every component of a phone, like Project Ara. LG's newest G5 smartphone has a removable bottom so you can stick in a camera grip or bigger battery. Today, at Lenovo Tech World in San Francisco, we saw what Motorola thinks what "modular" can be.
With ditching the 'X' moniker and going with the 'Z," Motorola's new name comes with new ideas. Like last year, Motorola's launching with two phones—at 5.5-inches—and its flashiest feature is its full embrace of modular phones, or what it calls MotoMods. Unlike Google and LG, Motorola is adding on new hardware capabilities with its removable panel and connector pins on the back. This includes stuff like JBL stereo speakers, an extra battery pack for an extra 22 hours of battery life, a 70-inch projector (Lenovo loves projectors), and a bunch of different styled panels. MotoMods also has a developer program to make even more hardware for the new phone.

Other than this radical reimagining of a Motorola phone, the Moto Z also finally comes with a fingerprint censor, a hardware feature that Motorola's stubbornly left off its phones for years. But this front-facing button sacrifices some of Motorola's most notable features, which is incredibly thin front bezels and dual front-firing speakers. Whether these sacrifices are justified, we won't know for sure until we try it our for ourselves.
As the name suggests, the Moto Z Force additionally has a shatterproof display just like last year's Moto X Force.
When it comes to the rest of the phone, things are pretty typical—except for one controversial feature, or rather, lack thereof. It won't have a 3.5mm headphone jack, which allows the phone to be incredibly thin at 5.19mm, but could piss off people who hate dongles. The normal Z only has a concerningly small 2,600 mAh. There's also a 12mp shooter with an impressive f/1.8 aperture lens, meaning the phone should be decent in lowlight.
You'll likely need to fish a USB Type-C converter to whatever headset you have. The Z Force is a bit thicker at 6.9mm and comes with a bigger non-removable battery at a beefy 3,500 mAh. It also has a better camera at 21 megapixels, meaning this is clear phone for power users.
Both phones run on the latest Snapdragon 820 processor and 4GB or RAM.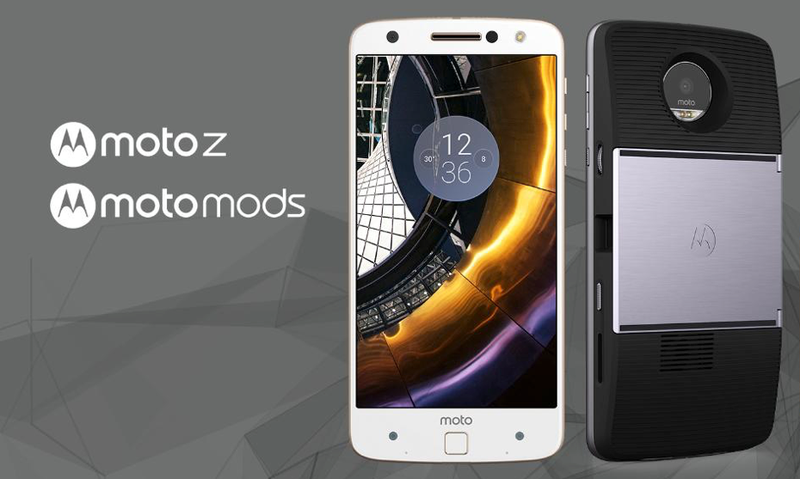 The Moto Z and Z Force is yet another example of phone makers looking for innovation outside of the smartphone itself. It's no secret that smartphones sales have cooled worldwide, as huge markets like China and India are slowly saturated with smartphones and people in the west are holding onto their phones for longer. The push for mobile VR and modular phones are attempts to keep up with the crushing pace of phone innovation, yet neither have definitively proved that they are innovations that people even want. With the modular Z and Z Force, Motorola certainly hopes so.
The Moto Z Droid and Moto Z Force Droid will be available this summer in the US, with an unlocked version of the phone coming in the Autumn. We don't have word on a UK release just yet.