Over the last few days heavy flooding across France, Austria, and Germany has resulted in some scary photos, including surreal images of the Seine spilling over its banks in Paris. The river is getting a little too close for comfort for the Louvre, which is relocating some of its art.
The Louvre and the Musée d'Orsay will both be closed today as the institutions take emergency precautions to ensure their works are protected. Interestingly, the museums have prepared for exactly this type of disaster as part of a "flood of the century" exercise conducted earlier this year. The Louvre will have to move about 250,000 works to higher ground.
Don't worry, that's a video from the simulation.
The last major flood to hit the city was in 1910, but the water is not that high — yet. The 1910 flood, dubbed a 100-year-flood, saw waters that crested at 27 feet (8.2m). The Seine is currently about 16 feet (4.8m) higher than normal and the river is expected to crest today.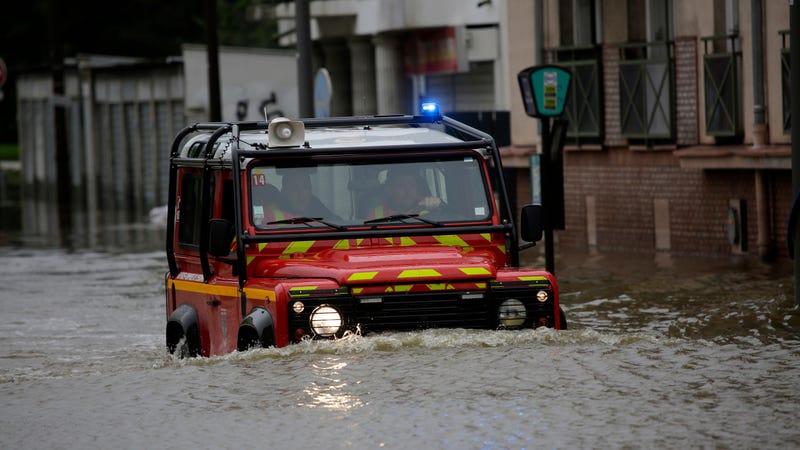 Still, it's really weird to see Paris like this.
Behold the end of days... #CrueSeine pic.twitter.com/CYENcu9Eah

— Charles Ebikeme (@CEbikeme) June 2, 2016
BREAKING: Louvre gallery to close on Friday to evacuate works of art amid floods: #CrueSeine https://t.co/7GR0mgoPIP pic.twitter.com/NusI4Xvd4J

— The Local France (@TheLocalFrance) June 2, 2016
That tunnel is, actually, for cars #CrueSeine #Seine #Inondations #Pluie #Paris pic.twitter.com/HoazB2jToZ

— Lucas Arland (@LucasArland) June 2, 2016
French president Francois Hollande declared a state of natural emergency and said he hoped the country was encouraged to take action against climate change. [Reuters]