Companies like New Balance have been using recycled plastic from water bottles to make shoes for years now. But Adidas is taking that idea one step further. Teaming up with Parley for the Oceans, its new Adidas x Parley sneakers are also made from plastics recovered from the ocean.
We got a glimpse of these environmentally friendly kicks back in July of last year, when they were in a more prototype-y state but now they are now more prepared for market.
The amount of rubbish, particularly plastics, in our oceans is staggering. Parley for the Oceans works to retrieve old fishing nets off the coastal areas in the Maldives and recycle them back into raw materials for use in other products. To call the company's efforts a drop in the bucket is an understatement, but the processes it's developing to make these plastics useable again are a notable step towards cleaning up our oceans.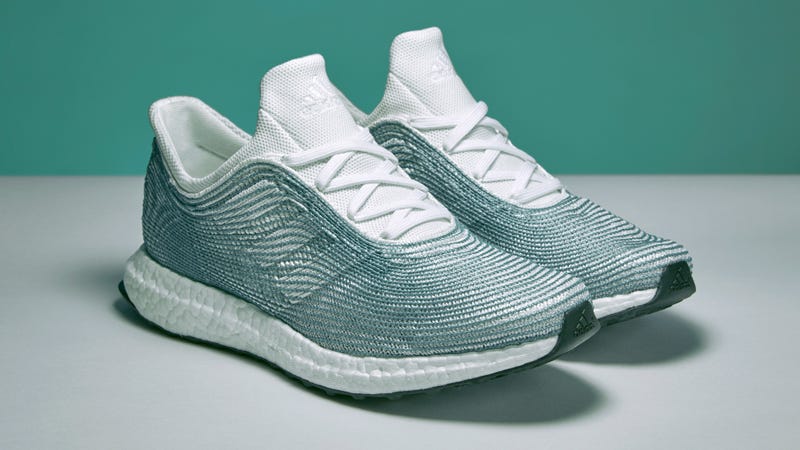 After the abandoned nets have been retrieved, a special cleaning process is required to get rid of the unique smells infused by the sea. Your shoes will eventually stink all on their own, they don't need to smell awful right out of the box. After that the reclaimed plastics were ground down and extruded into threads that Adidas uses for the shoes.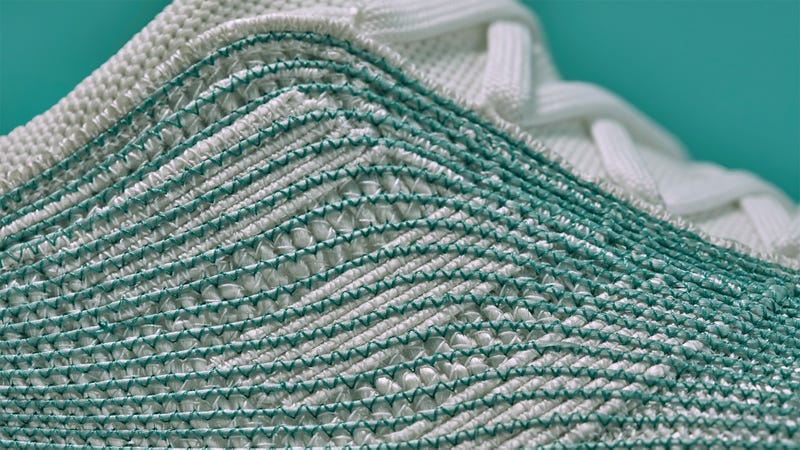 In total the Adidas x Parley's upper section is made from sixteen-and-half recycled PET water bottles, and 13 grams of the plastic recycled from the old gill nets. The stitched design Adidas came up with certainly makes them stand out, but the shoes should feel just as comfortable as the other trainers the company sells—except these aren't for sale.
Later in the year Adidas plans to incorporate the Parley for the Oceans plastic into another line of shoes, but the Adidas x Parley kicks are only being produced in a limited edition run of just 50 pairs that will exclusively be available through an online contest. So don't bother heading down to your local JD Sports shop to start queueing up. [Adidas & Parley for the Oceans]