If you were in the Los Angeles area on Saturday and looked up into the sky, you might have thought there was a storm rolling in, or that the bright, glowing red sun was an omen for Armageddon. The brown, smoky sky apparent throughout the county and in surrounding areas was the direct result of a brush fire in the Santa Clarita Valley, which was first reported on Friday.
The fire had managed to grow from 5,500 acres to around 22,000 acres overnight thanks to strong winds and excessive temperatures that impacted most of North America over the weekend. Officials also confirmed the fatality of a man whose remains were found in a burned out sedan
According to the Los Angeles Times, it had been decades since the last major fire. That, combined with the drought, only made the area prime for a large event.
"Five years ago, if we had a similar fire, we would have probably caught [it] at the ridge," Los Angeles County Fire Department chief Daryl L. Osby said during a news conference.
According to a notice issued by the Los Angeles County Fire Department, "Sand Canyon and Placerita Canyon remain at risk, as well as Soledad Canyon, and moving into Agua Dulce and Acton." Mandatory evacuations are in place for those areas, and officials have issued a warning for those with breathing problems to take necessary precautions.
The blaze was large enough that people around 40 miles south were noticing smoke and ash. Smoke was directly impacting areas south of the fire, in the San Gabriel and San Fernando Valleys.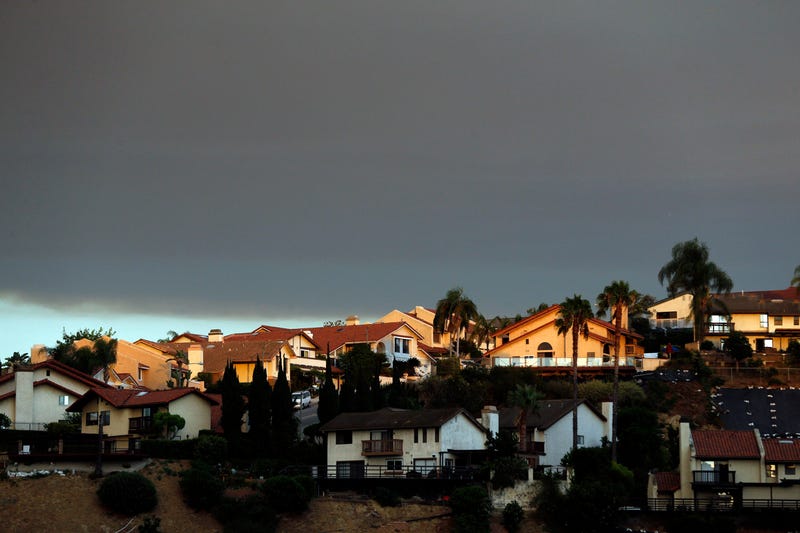 As for the strange colour of the sun? That's due to something called Rayleigh scattering, which occurs when particles in the air are smaller than the wavelength of the radiation. A similar reaction occurs at sunset, but it's also common following a wildfire.
Even so, there were people just staring slack-jawed at the sky all throughout the city. I even stopped playing Pokémon Go for a good period of time to walk down to the Santa Monica Pier with my partner and take photos of what I can only assume was a sign that 2016 is really the end of the world.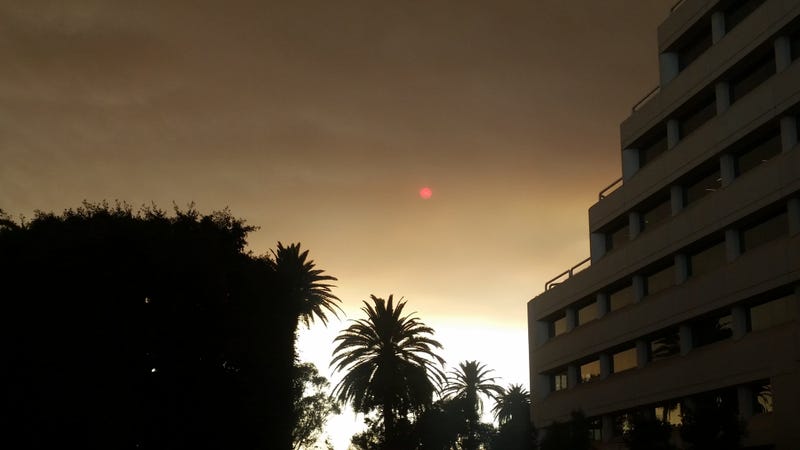 Here are some more photos of the wildfire: