Ever since the Hulk officially joined Thor: Ragnarok, desperate fans have hoped that the film will in some way be adapting the Planet Hulk storyline. This year's San Diego Comic-Con seems to have granted them their wish, by providing a first look at the Hulk's armor in the movie.
Although the character will be motion captured, Marvel just unveiled a series of props at their SDCC booth replicating the armour and weaponry Hulk will be wearing when Thor encounters him in Ragnarok—something which has been rumoured, and now seemingly confirmed, to include scenes of Hulk fighting in a gladiatoral arena on some distant planet. Here's a video of the reveal courtesy of Marvel Digital Media Executive Editor, Ryan Penagos:
Just revealed at the #MarvelSDCC stage! Direct from the set of #Thor Ragnarok: Gladiator #Hulk Armor! pic.twitter.com/5rnNKxgyEe

— Ryan Penagos (@AgentM) July 23, 2016
And here's a few photos, right from the show floor: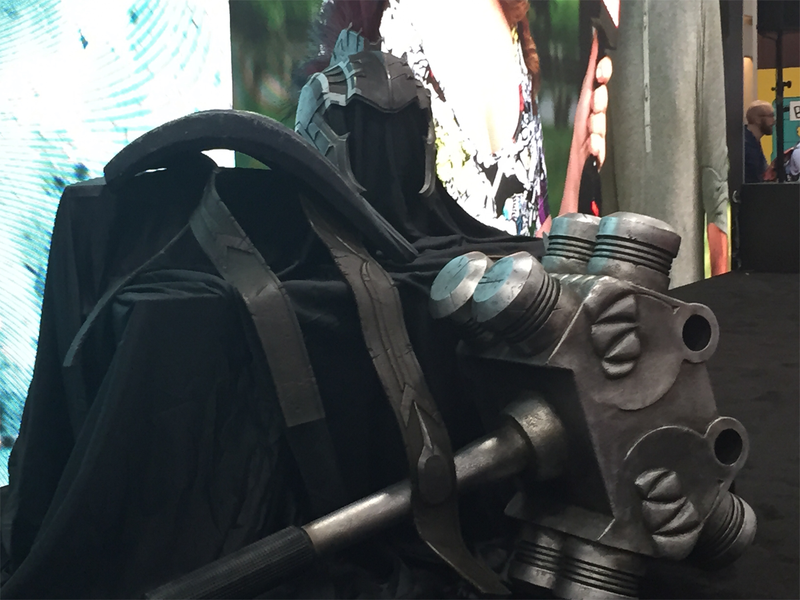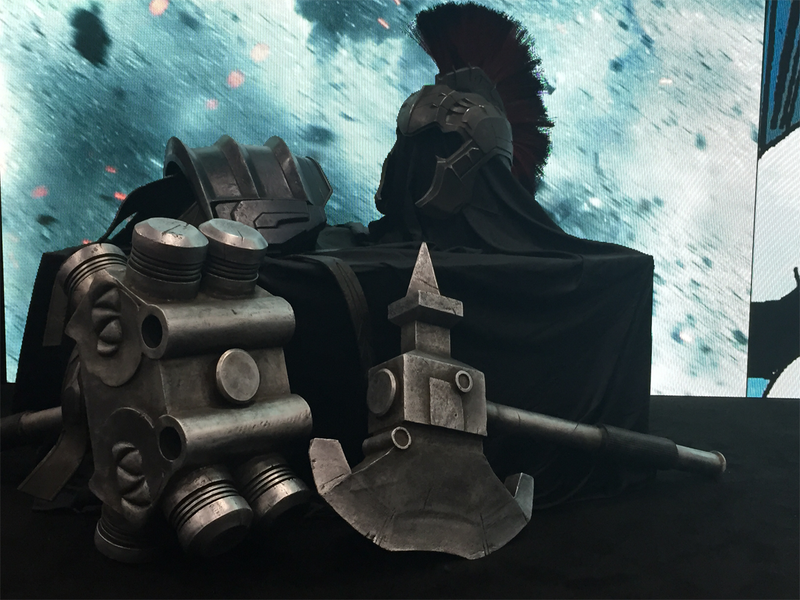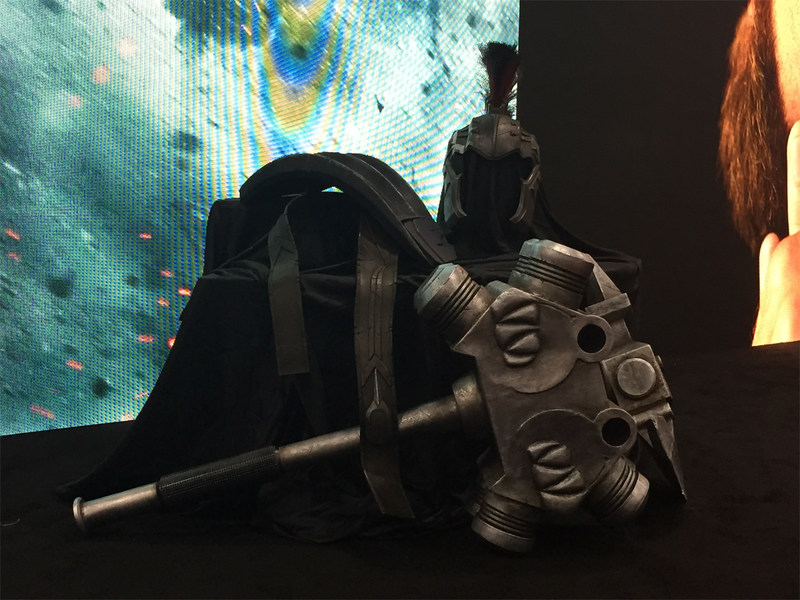 Big hammer and axe? Check. Single shoulder spaulder? Check. Centurion-style helmet? Check, check, and check. It's cool to see this stuff as it is, but we can't wait to see it attached to the Hulk himself in Ragnarok. We'll bring you more from Marvel Studios' Comic-Con reveals as and when they happen throughout the day. Stay tuned!